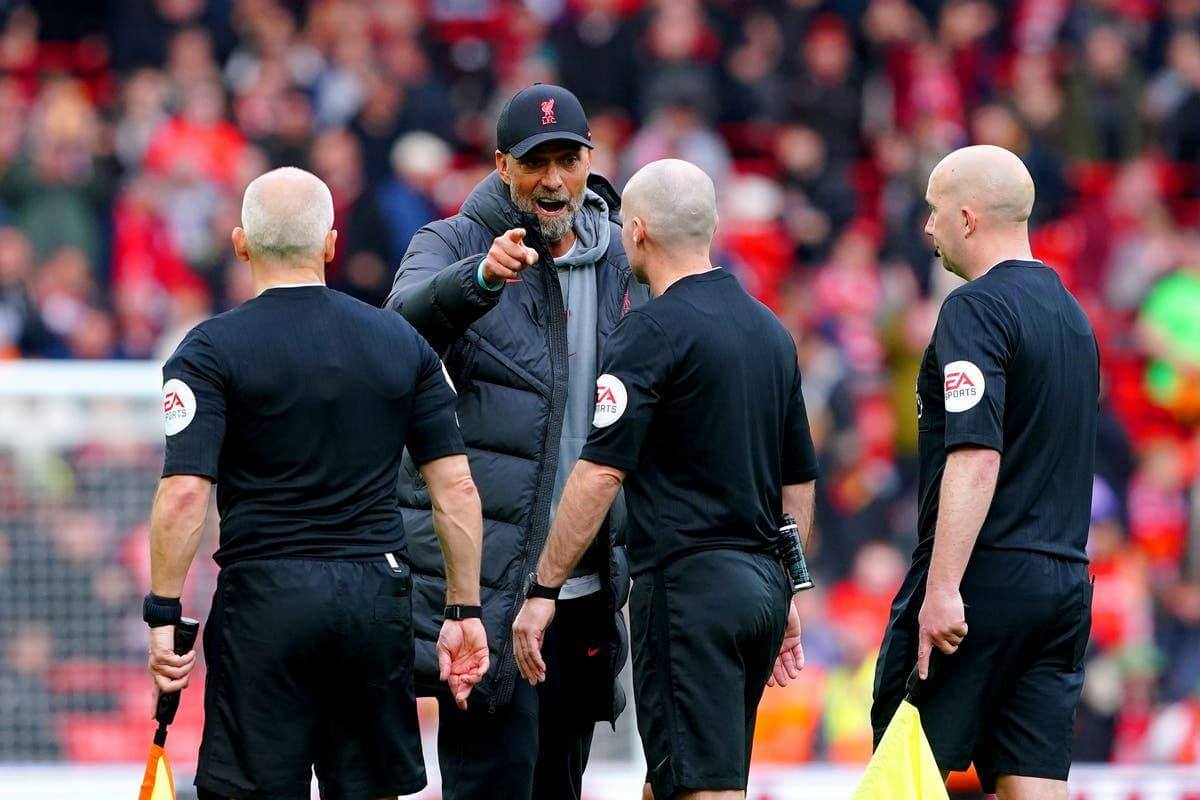 Klopp's Reaction: Frustration Fuelled by Inconsistent Officiating

Should Jurgen Klopp have galloped over to the fourth official to celebrate an injury-time winner right in his face? Probably not, no. Should that be the focus of every news and media outlet for the foreseeable future? Definitely not, no.
Klopp's reaction was unwarranted but it was human. How often is that defence used when officials miss obvious calls? You can't expect perfection, they're only human.
Yet when managers and players act in an instinctive yet understandable way, they are villainised. All you see on social media is a lot of faux outrage mixed with some genuine concern for the mental health of officials. They aren't there to be abused and it does have a knock-on effect with youngsters and amateurs copying this sort of thing every weekend. There's no place for it and I'm not endorsing it.
However, few seem to want to address exactly why these managers and players are often so perplexed that they lose their heads. Nobody wants to talk about how poor officiating leads to this level of frustration. Football at this level is a high-pressure environment. One or two bad calls can cost a club millions. It can ultimately lead to a manager losing his job.
I don't think anyone is expecting perfection but many, myself included, are expecting better than what we're currently seeing. In the game against Spurs yesterday, Paul Tierney, the only official Klopp seems to have a genuine issue with, allowed Olivier Skipp to get away with a potential leg-breaker on Luis Diaz. Not only did the Spurs midfielder get away without a caution, it wasn't even deemed to be a foul. That set the tempo for the game. If you allow that, you then can't sed Diogo Jota off for a potential high boot on Skipp later on in the game. So Tierney managed to piss off both managers, with Ryan Mason asking why the eventual match-winner was still on the pitch.
Spurs got away with a few reckless challenges early on and that would've irked Klopp. The tipping point was no doubt when Mohamed Salah was being fouled by Ben Davies late on in the second half only for the Wales international to fall over while tugging the Liverpool No11's shirt. The linesman, who was closest to this incident, didn't flag for anything but Tierney, miles behind the play, blew up for a foul.
It is this level of inconsistency that frustrates managers and sees them lose their rag. No matter what is said and done to protect referees, this will continue to happen as long as they continue to antagonise managers, fans and players with their calls.
Instead of focusing on the what, it is time the media looked at the why. Why do managers react like this?