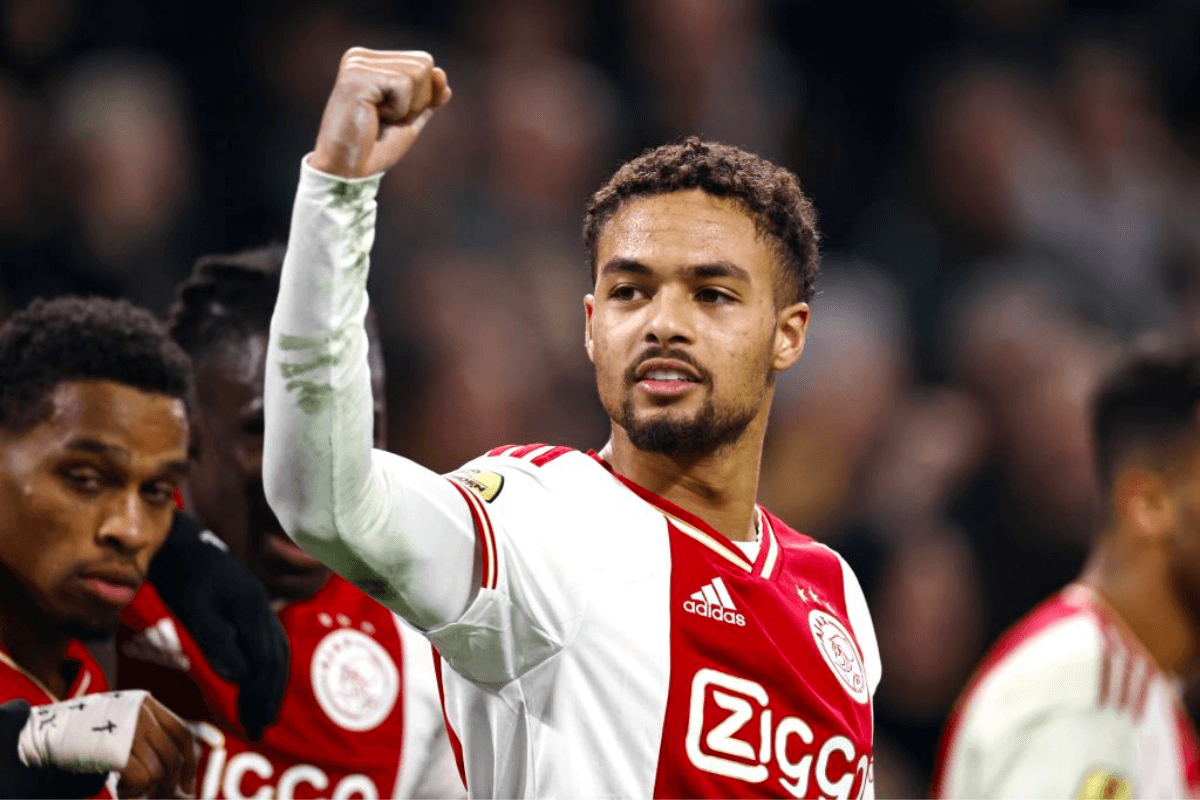 Scouting Report: Devyne Rensch
For all the midfielder talk, it's good to see that a few defenders are starting to be named as on the radar by credible sources. The thing about this one is that it throws up questions over the position of a main player and other targets of a similar nature who we've been linked with. Additionally, it doesn't really appear to solve the centre back issues we currently have whilst the other talented youngsters in the same position may have something to say. Taking all that into account, it's one that may make sense for a few reasons, but we wouldn't get too excited just yet.
What's Been Said
Rensch has been watched for a while by a number of big teams due to his versatility, pedigree and winning his sole full Dutch cap at such a young age. Simon Jones of the Daily Mail has now recently confirmed that Liverpool and others are looking at the Ajax wonder-kid. There will be competition from others in the premier league as the article suggests that both Arsenal and Brighton are also interested in the player. Recent links to the player have also mentioned Manchester United as a possible destination, due to Erik Ten Haag being a huge fan from his time at The Amsterdam Arena.
What Does He Bring
The 20 year-old brings a lot of what's sought in the modern full-back, due to his pace acceleration and passing ability. Seen as one of the shining lights of the renowned Ajax academy system, the Lelystad native is capable of playing anywhere across the back four and is comfortable off either foot. Rensch has experience at the highest level already, including in Ajax's champions league campaign where he faced the reds at Anfield in a 2-1 for the Amsterdam side. A strong tackler who likes to get forward at every chance there's a lot to like.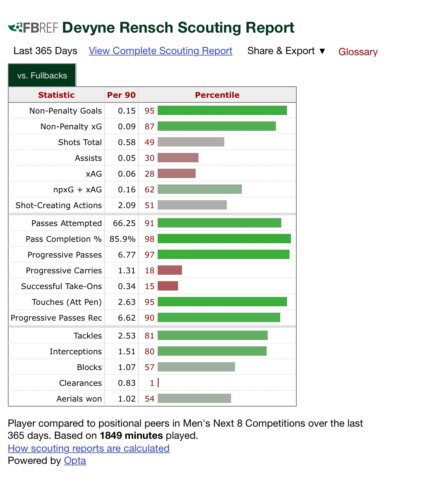 Stats and Info

The youngster has made 32 appearances in all competitions this season, which has seen him notch three goals and one assist. The right-back has been out for over 42 days with a thigh injury and it's uncertain if he'll return before the end of the campaign. With a contract that runs until 2025 and a weekly wage of just over €20,000, it shouldn't be a difficult move for any premier league club if they wish to push the button on a move. An impressive passes attempted and pass completion stand out, although it has to be tempered by Ajax's possession dominance in their respective league.
Price Tag and Realistic
Liverpool do seem well stocked for young potential right-backs with Calvin Ramsay and Connor Bradley set to return next campaign, but with Trent Alexander-Arnold's recent adjustment into the double six, it can't be ruled out. Having also been linked with his team-mate Jurrien Timber it would be hard to see Ajax letting both go in this window, whilst the former seem the more ready and likely to move. A fee of around €25 million has been mooted for Rensch but it's hard to see this one for a number of reasons as we mentioned. It can't be ruled out, but it would make sense for another season in the Eridivisie at least before he makes the big step.