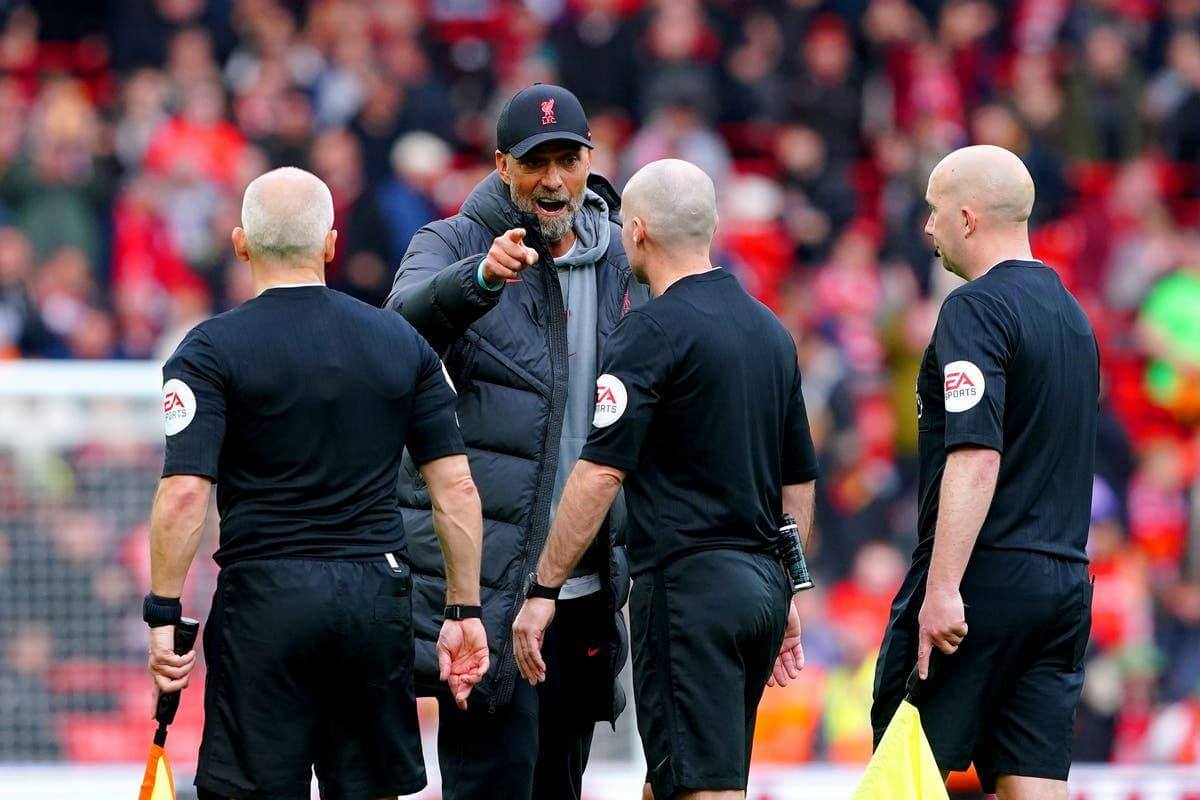 Klopp's Angry Celebration: Tierney Regret
Jurgen Klopp has let slip that ref Paul Tierney was all set to give him the old heave-ho against Tottenham, but the fourth official, John Brooks, stepped in like a knight in shining armour and saved the day, convincing Tierney to show just a yellow card.
The Liverpool boss, who went positively bonkers in front of Brooks after Diogo Jota slammed home a jaw-dropping late winner at Anfield, claimed that what Tierney said to him was "not OK" in the heat of the moment after Sunday's match.
The PGMOL, those chaps in charge of referees, promptly issued a statement saying they'd had a good listen to the audio and Tierney had behaved like a true pro from start to finish.
But now Klopp has spilled the beans on the exchange that got him all hot under the collar, and he's also admitted he's a bit sheepish about his subsequent comments on Tierney, which have landed him in hot water with the FA and could see him banished from the touchline once more.
"The whole situation shouldn't have happened," Klopp lamented. "It was all a bit emotional and angry in that moment. That's why I celebrated like a madman. There was the situation with no foul on Mo Salah. It happened right under my nose. Then their goal. A minute later we scored, I should've been over the moon, but sadly, I was still a bit miffed.
"I didn't say anything wrong (to the fourth official), I just shouted: 'Without you!' That was it. Turning to him like that wasn't cricket, but I didn't get in his face.
"When Paul Tierney waltzed over, I didn't expect a red card for a second. I thought a yellow was on the cards. He said to me: 'For me, it's a red card but because of him (Brooks) it's yellow.' He flashed the yellow and grinned like the Cheshire cat. I was left gobsmacked, thinking: 'A red card? For what?'
"I tried to cool off, but it didn't quite pan out. I went into all the interviews and let it all out. I said what he said to me was not OK. And that's because it wasn't a red card in my book. I opened Pandora's box with that. Perhaps I should've just said at that moment: 'He said it was a red card and I didn't think it was.' The rest was just me airing my feelings about Paul Tierney refereeing our matches."
Klopp couldn't help but wonder what Tierney "has against us" and "how he looks at me" after Sunday's match, harking back to their 2-2 draw with Tottenham in December 2021 when Harry Kane avoided seeing red for a high tackle on Andy Robertson, who was then shown the door himself later in the game.