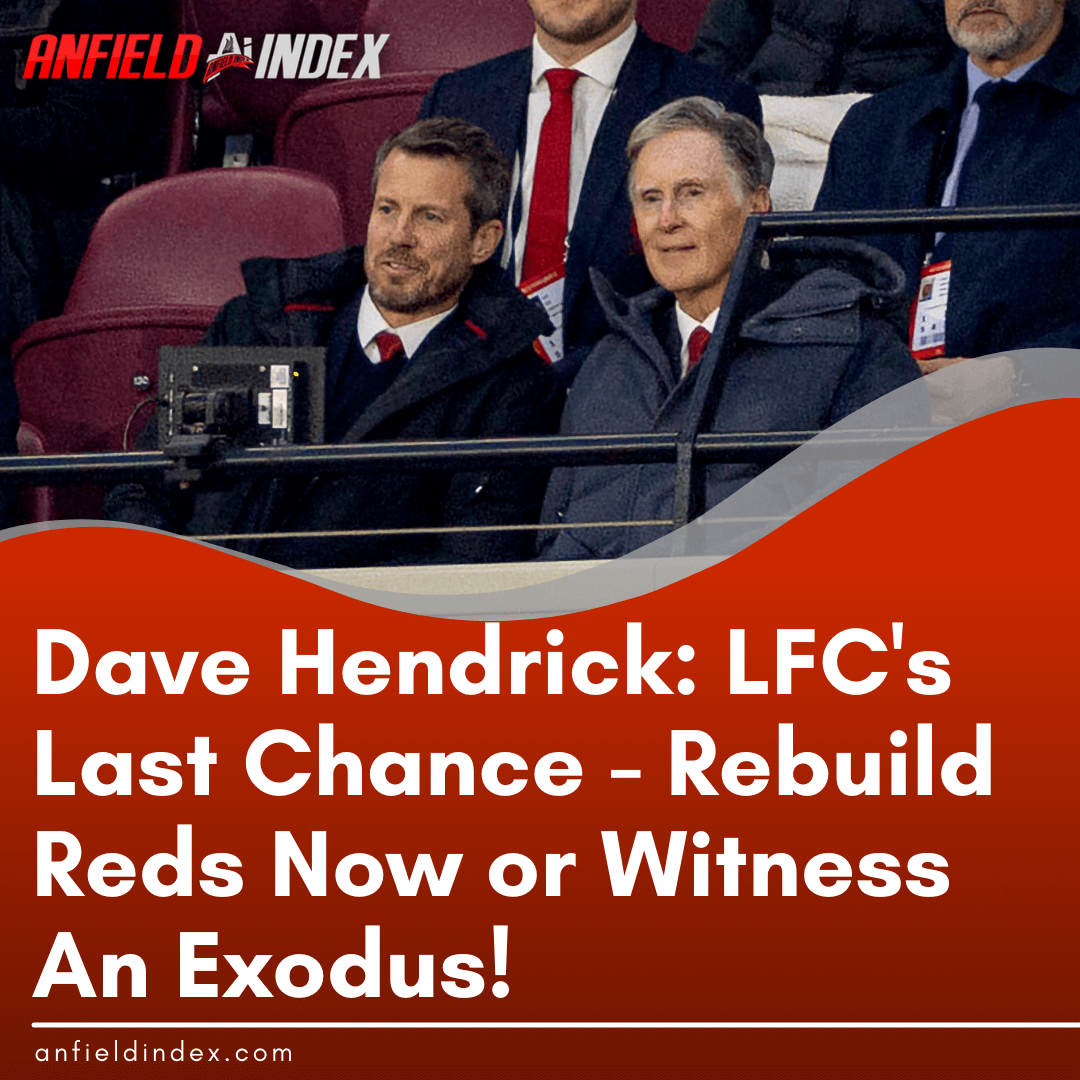 Liverpool's Last Chance: Rebuild Reds Now or Witness An Exodus
The Champions League and Premier League winning team has reached the end of it's era and this summer must mark, in earnest, the beginning of a significant rebuild of the first team squad. This is not the type of rebuild that can be done in one summer, nor should it be attempted in one summer. It will take multiple transfer windows and in all likelihood Liverpool will not be in a position to win the Premier League this season, given the gap between them and Manchester City at present and the volume of new players Jurgen Klopp will have to settle into a new team.
But there's no reason that the Reds can't compete for honours next season. The Europa League will offer a major prize, and both domestic cups are open for Liverpool to have a bash at. The 2024/25 season however needs to be targeted with winning the title in mind. It will allow three windows to rebuild the playing squad and have the majority of the key pieces settled in with a full season under their belts.
The reason 24/25 is vital is because Virgil Van Dijk and Mo Salah are both out of contract at the end of that season. Van Dijk will be 33 entering the season, Salah will be 32. They are both capable of playing at a high level beyond that, but those could well be their last great seasons. Liverpool have a finite amount of time in which to maximise having had arguably the best defender and best attacker in club history at the same time. If they aren't going to be ready to win the title in 2024/25 then questions need to be asked about whether or not the time has come to look at moving both of them on while they still have value.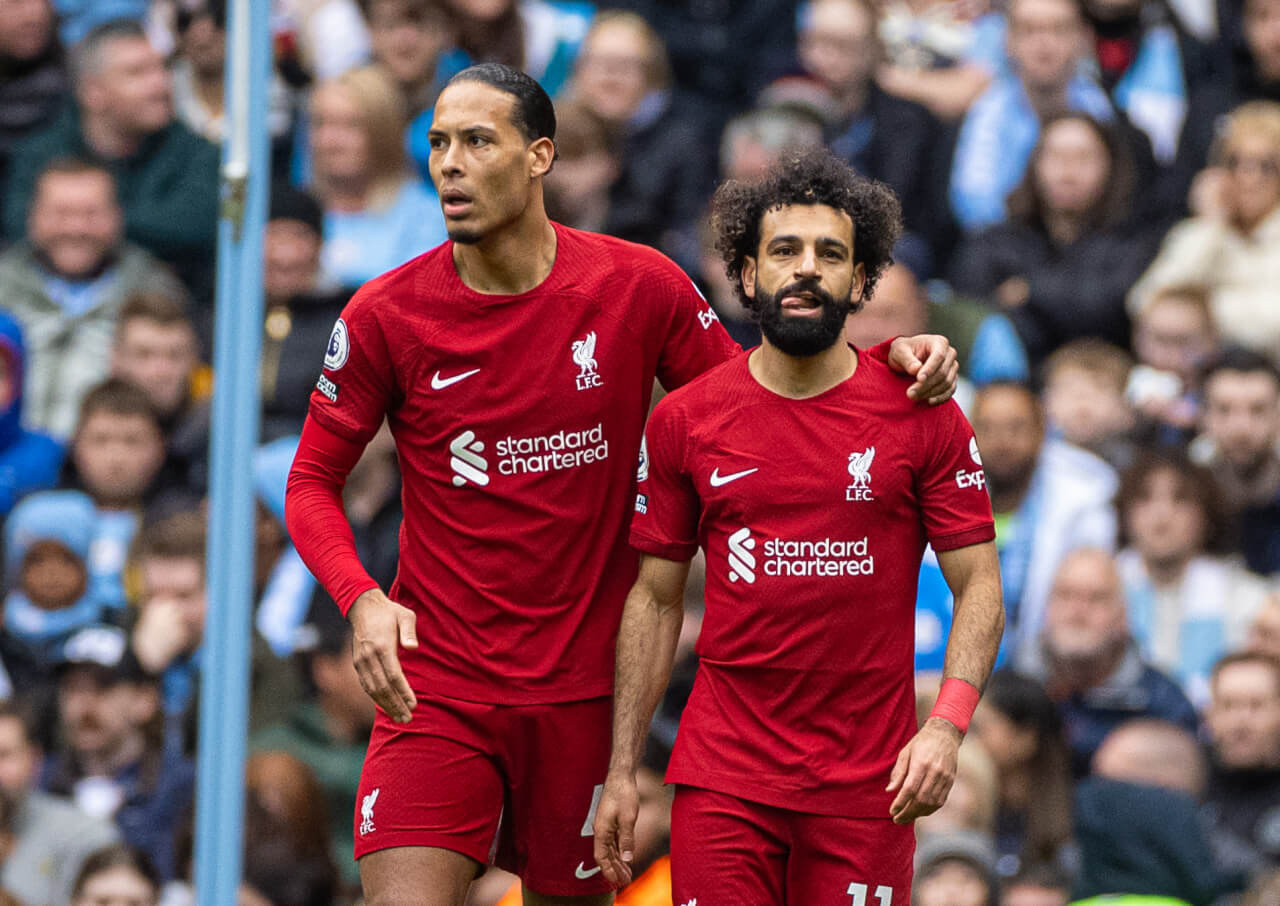 If Liverpool are ready to win in 24/25 and beyond, then having players assuming the responsibilities and burdens carried of Virgil in defense and Salah in attack will enable those two to age gracefully and still be significant contributors even if no longer relied on to be superhuman. We've seen what has happened to the defense this season with Van Dijk having a poor year. Liverpool look a shambles defensively. The biggest issue has clearly been the lack of protection from midfield but a lot of basic fundamentals are not being performed at the required level and barring an other-worldly season from Alisson, Klopp's side would easily have conceded over 50 goals in just the Premier League alone. When you consider that over 2018/19, 2019/20 and 2021/22 they conceded, on average, only 27 goals a season in the Premier League the drop off has been staggering.
It's obvious which areas of the team need to be upgraded this season. The time has come from Jordan Henderson, Fabinho, Thiago Alcantara and Andy Robertson to move from starters to squad player, the need for some of them to make that transition is more urgent than most admittedly, but Thiago's injury issues are mounting and the other three have declined to the point where they should no longer be trusted to start every game. Squad roles where they can be used sparingly will spare their legs and hopefully enable Liverpool to get a better level of performance than they have shown this season. But having highly paid players like them, at their ages, only makes sense if you're going to be competing for titles while they're in the squad. If you're not, then why keep them. Experience will be the response but at what point does that experience outweigh having massive contracts for non-starters sitting on your wage bill? And will those players be happy to see out their last years at the club sitting on the bench during a rebuild? It's much easier to sell a squad role to a senior player if there's a clear path to major silverware.
As things stand, with eyes on a title charge by 24/25, Liverpool need four starters. But it doesn't end there. Joel Matip has declined and with 12 month left on his contract it's probably time to replace him as well. Joe Gomez has never been the same since returning from the horrific knee injury suffered during England training, and is another candidate for upgrading. Roberto Firmino is leaving so perhaps a 6th attacker will be needed, though it's possible that Harvey Elliott can be repurposed back into the attack after a season as a square attacking peg in a round midfield hole. Caoimhin Kelleher and Adrian are both likely to leave. The Spaniard can likely be replaced with one of the litany of academy goalkeepers Liverpool have stockpiled over the years, but Kelleher will need replacing externally. And Klopp has never quite figured out the back-up right back spot. Milner has been the primary option, but it's never been ideal. Calvin Ramsey is talented but suffered a nightmare season with a multitude of injuries and is likely to miss a significant chunk of next season after major knee surgery. Conor Bradley had an excellent season with Bolton, but League One is no real indicator on a players readiness for the Premier League and if Bradley was as highly rated as Klopp suggests, why was Ramsey signed to begin with? The best outcome for Bradley is likely a Championship loan for the season ahead. And Kostas Tsimikas will likely leave but Robertson will drop into his squad role while a new starter takes Robertson's spot.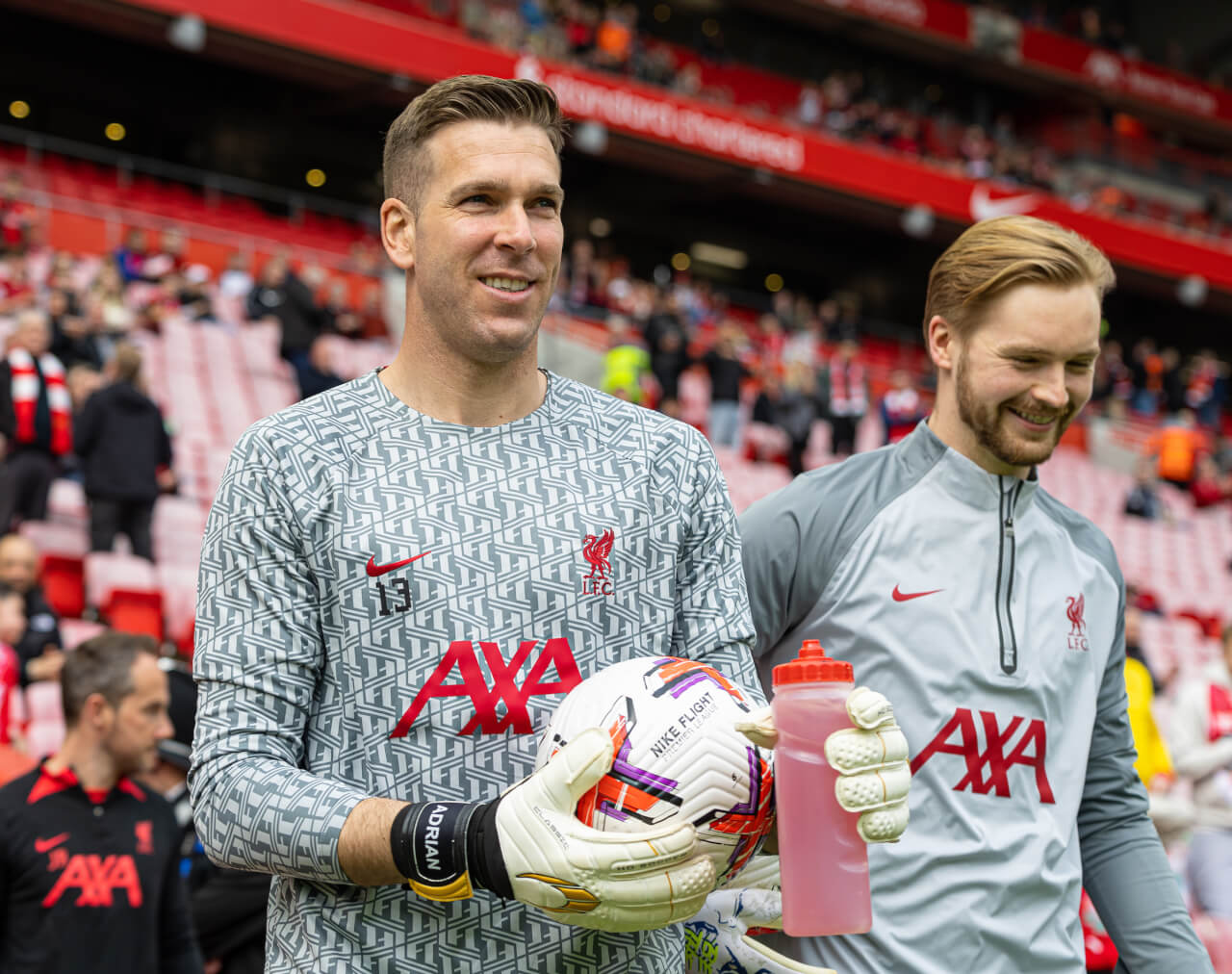 To go position by position then, and working off the traditional 4-3-3 template rather than the current 3-2-2-3 experiment:
Goalkeeper – Alisson plus two needed.
Rightback – Trent plus one needed
Right centreback – Konate plus one needed
Left centreback – Van Dijk plus one needed
Leftback – One needed plus Robertson
(Sepp Van Den Berg can replace Nat Phillips as the 5th central defender, and counts as home grown for the season ahead)
Right Central Midfield – One needed plus Henderson
Holding Midfield – One needed plus Fabinho
Left Central Midfield – One needed plus Thiago
(Jones and Bajcetic round out the midfield group)
Right forward – Salah and Elliott
Centre forward – Gakpo and Nunez
Left forward – Diaz and Jota
That leaves nine spots to fill for Liverpool to have a complete squad that's truly ready to compete for the major honours. It's a lot but it's doable across three windows. Kelleher, Gomez and Matip could possibly be kept another season and replaced in 2024 to enable that comprehensive but well paced rebuild. It's also likely that left footed central defender who can start at left back, a Goncalo Inacio or Piero Hincapie type, comes in and reduces the need for a back-up to Virgil. But Liverpool must approach this window and the two that follow in win-now mode, because otherwise the rebuild becomes even bigger. They need to focus on buying players who can come in and contribute at the highest level straight away.
Thiago's contract expires in 2024, Henderson and Fabinho, like Salah and Van Dijk, are up in 2025 and Robertson's deal ends in 2026. As mentioned, what's the point in having them all earning big wages if the team isn't capable of winning the title?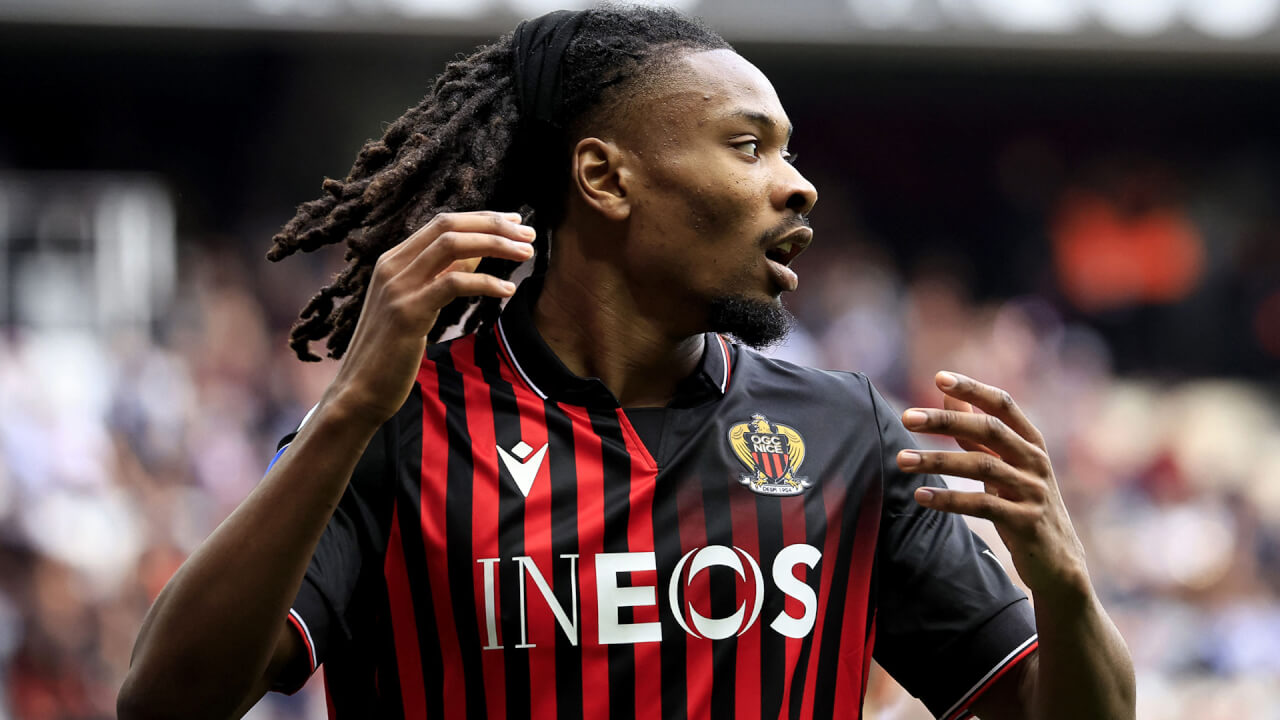 If the team isn't going to be capable, if the plan is to buy development projects like Khephren Thuram and Ryan Gravenberch who might take 2-3 years before being ready to really compete at the highest level, then the window will close for those older players and Liverpool will have to replace them, setting them back into another year or two of rebuilding.
Win-now might mean spending a little bit more on players than the club would ideally like, for example spending £60mil on Alexis Mac Allister rather than £50mil on Thuram. Perhaps pushing the boat out a bit for Nicolo Barella, who Inter might be forced to sell, rather than settling for someone like Gravenberch. But it's necessary. The first great Klopp team at Liverpool might have had it's day, but the vital pillars of that team deserve one last crack at the biggest honours and if Liverpool don't take a win-now approach not only will success not arrive, but the rebuild might stretch beyond the expiry of Klopp's contract in 2026 which then creates a new batch of issues.