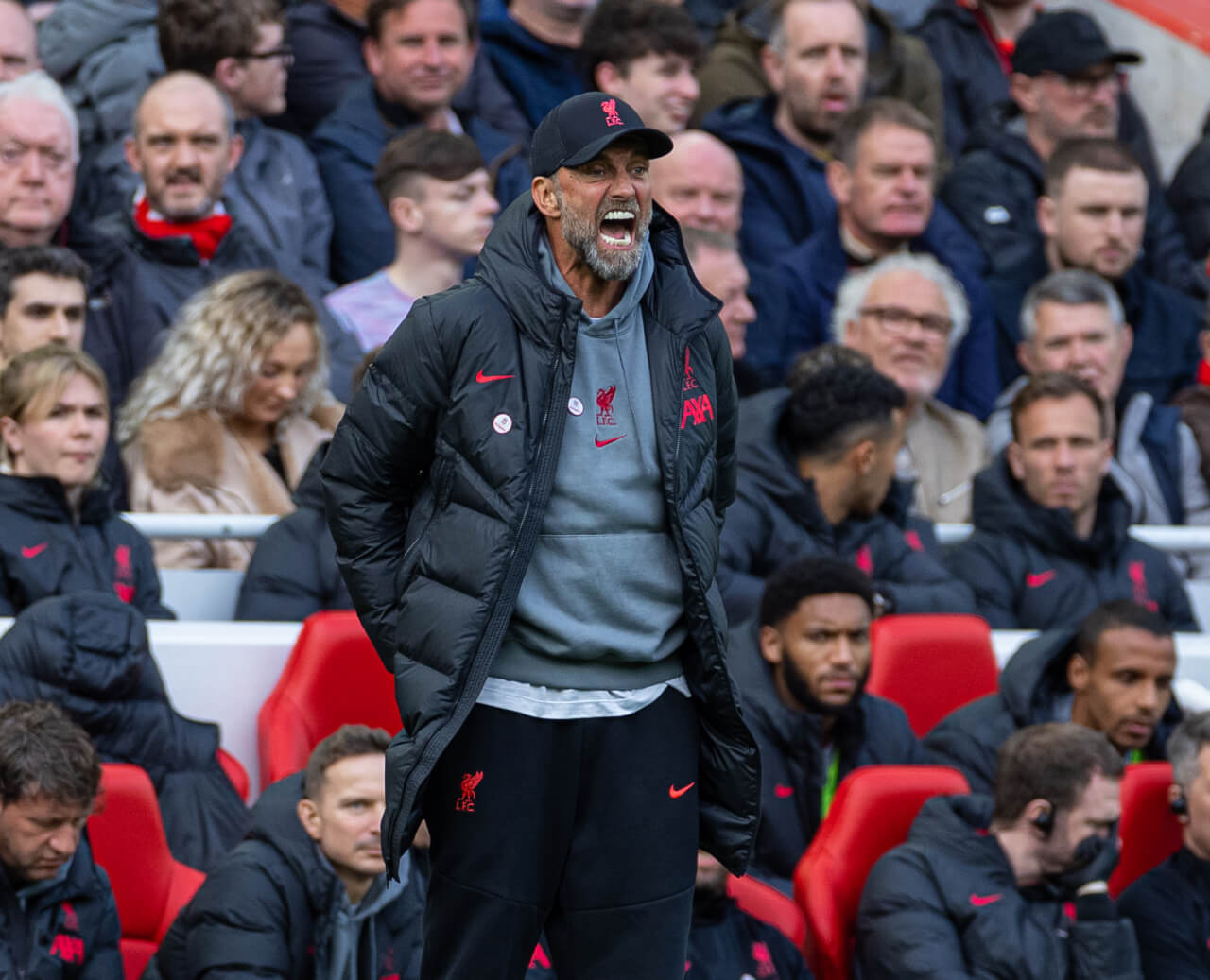 Klopp Charged by FA for Paul Tierney Comments

Liverpool boss Jurgen Klopp has been hit with a charge by the Football Association (FA) after his recent comments towards referee Paul Tierney. The Liverpool manager found himself at the centre of a row with Premier League refereeing officials following his side's hard-fought 4-3 win over Tottenham Hotspur last Sunday.
The German tactician was given until 5 May to provide a response to the charges laid against him. A statement from an FA spokesperson read: "It is alleged that the manager's comments regarding the match official during post-match media interviews constitutes improper conduct in that they imply bias, and/or question the integrity of the referee, and/or are personal/offensive, and/or bring the game into disrepute."
Klopp had taken issue with a number of decisions during the match and run towards fourth official John Brooks in celebration after Diogo Jota's last-gasp winner. This led to him being booked by Tierney, who came over to the touchline.
While Klopp accepted the punishment, he claimed that what Tierney said to him was "not okay". He added that, although he would not go into detail about what was said, "the refs don't say what is said so I don't say what is said."
Klopp went on to suggest that Tierney had a vendetta against Liverpool, saying: "We have our history with Mr Tierney. I really don't know what this man has with us. He always says there is nothing but that is not true. The way he looks at me. It's difficult to understand. Paul Tierney, in a season which was quite important, didn't give Harry Kane a red card against us (in a 2-2 draw at the Tottenham Hotspur Stadium in December 2021)."
The Professional Game Match Officials Board, which represents referees, subsequently issued a statement defending Tierney's behaviour after reviewing audio footage of the exchange between the official and Klopp.