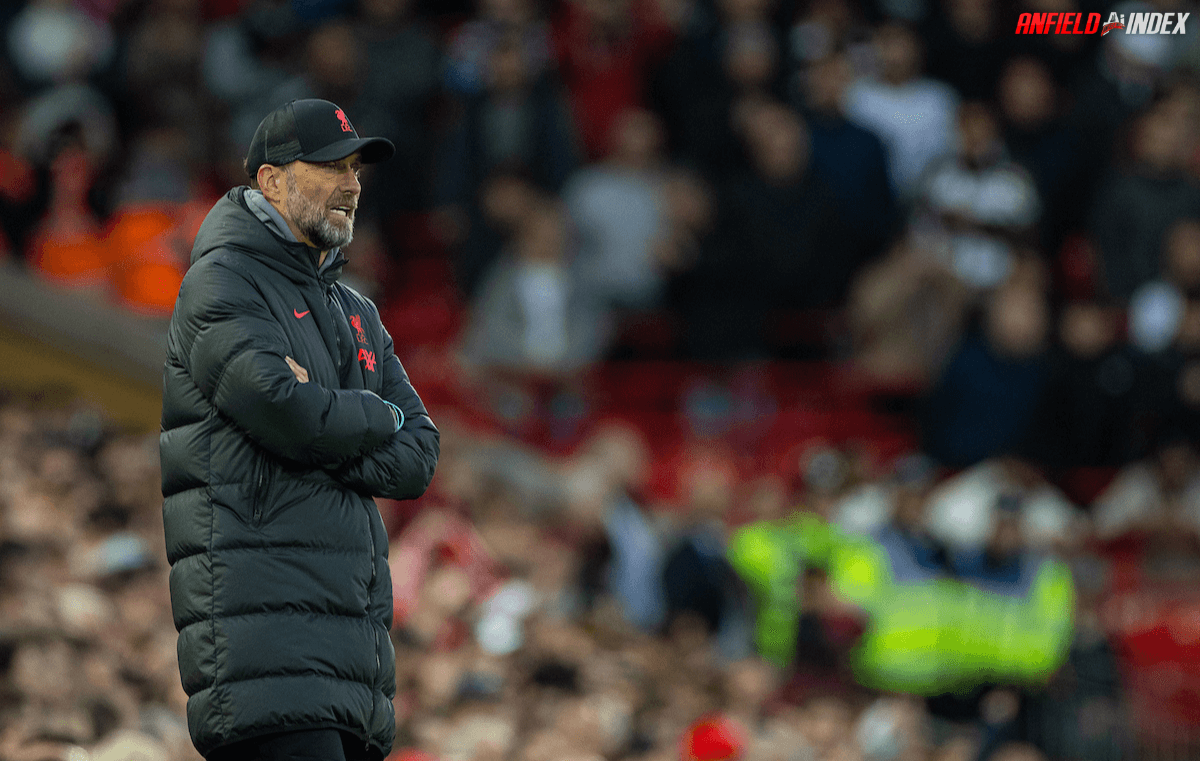 Lessons Learned: Fulham

Well it wasn't the prettiest but a win and a clean sheet shouldn't be scoffed at. Liverpool have now won five league games on the bounce and their longest unbeaten run (seven games) since the end of last season. Another game with the new system, familiar faces shining and all with rotation in the team as Darwin Nunez and Kostas Tsimikas came into the starting line-up. A bright start, an okay middle and a ragged looking ending proved to be enough to take the points as we look at the lessons learned from Wednesday night.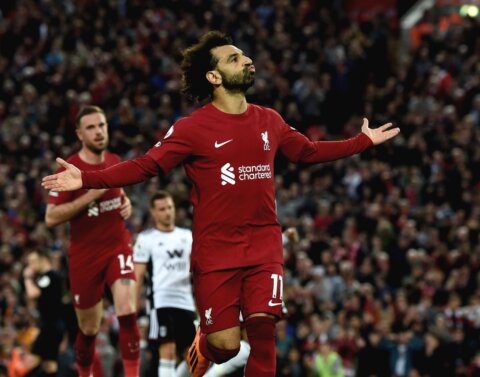 More Salah Stats
Just how lucky are we to have Mo Salah. Another night and another goal for the Egyptian King who has now scored in eight consecutive matches at Anfield (with three assists too). Salah is now just one behind Steven Gerrard in the all-time goal scoring charts after his penalty proved to be the difference between the two sides and only a fool would bet against him overtaking that total before the season is out. Even in a season where Liverpool have consistently struggled the 30 year-old attacker now has an impressive 29 goals and 11 assists (40 G/A in all competitions) to his name. Nice to see he's getting chances from the spot now too.
Another Trent Masterclass
Another game and another masterclass from Trent in his new role. Despite not registering an assist, this felt like it may even have been the academy product's best half since the adjustment. Liverpool's number 66 was again man of the match as he registered the most touches (122), recovered the ball more than anyone (15 times) and passed into the final third more than any other player too (23). The spin to take out two Fulham players in the first half was exquisite and he appears to grow in confidence with every game. Call him an inverted full back, number six or whatever you want. As long as he keeps playing like this, Liverpool will get results.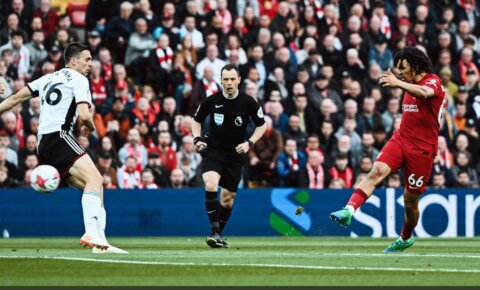 The Second Scouser in Our Team
For all the natural acclaim that's coming the way of Trent just now, the importance of Curtis Jones' role shouldn't be understated in anyway. The Toxteth-born midfielder was again excellent in his left-side role, with a pass completion stat of 93% which actually stood at 100% at the end of the first half. Jones continues to look like a new player and every game that goes by he appears to grow even more in confidence. He won the first recovery of the game for the Reds and set the tone again with his pressing, as a player that many had headed for the exit door a few weeks ago is now a nailed-on starter in the current set-up. Just needs luck with injuries now.
Diaz Getting There
Having got back on the scoresheet after a first start for some time against Spurs, it was great to see Luis Diaz continue his impressive return. Despite not notching in this one the Colombian attacker was a constant terror to the Fulham defence, regularly going past opposition players and relentlessly pressing when they had the ball. Allison echoed the feelings of all reds post match when he said that 'you have so much joy watching him play' and he's still the man for that left-side. How Liverpool have desperately missed the former Porto man this season.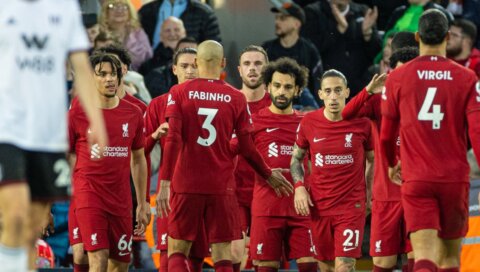 Winners and Losers In The New System
For all the positives around the new system and understandable eulogising over Trent and Curtis in recent weeks, there's always casualties of any system change. Despite winning the penalty, it wasn't a good night for Darwin Nunez and it's clear that of the five remaining senior forwards once Bobby goes, he's bottom of the pile right now. If questions exist over Andy Robertson in this new system then Kostas Tsimikas did his best to make anyone forget and it's hard to see how the Greek Scouser fits at the current time. It's wrong and foolish to write anyone off, but as it stands they'll be hoping for better days ahead. Even just opportunities if it carries on like this.