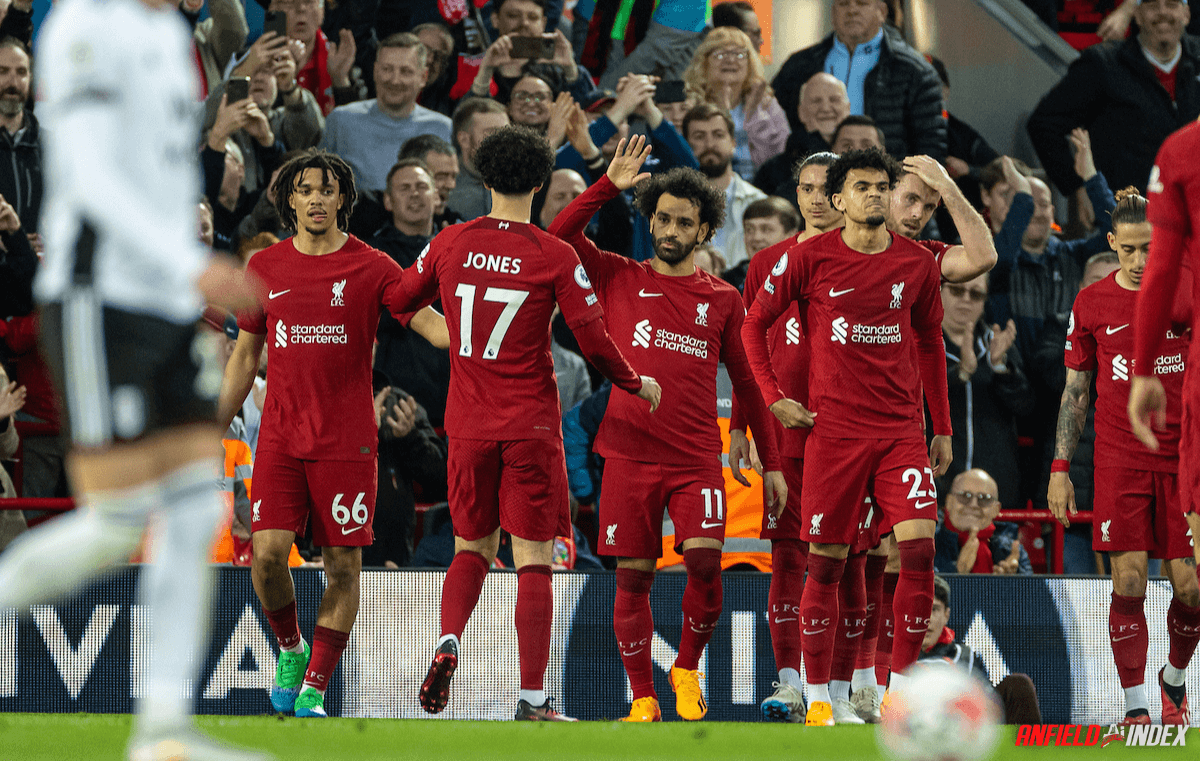 Liverpool 1 - 0 Fulham - PL Man of the Match

Liverpool 1 – 0 Fulham – PL Man of the Match
Trent Alexander Arnold
It is amazing how much of a turnaround season this world class talent has experienced. With his defensive and positional play under constant scrutiny (by both England and opposition supporters), it was looking tricky to see how the next period of his Liverpool career would unfold.
With a smart switch in formation and tactical strategy, that question was soon answered.
It is important not to immerse one's self too much in why this new role wasn't discovered sooner, as it really is a question for the coaching staff to answer at some point. The skill-set and ability of our 24-year-old England international is perfect for this altered environment, with Liverpool's on ball patterns of play flowing through his invigorated physique. This game saw home measured and considered in every aspect, with a genuine controlling role in the middle of the Anfield park.
We saw glimpses of the goals that may inevitably come his way, with a want to strike the ball from distance in the first half. His quick feet and swift footballing brain is being exploited to its fullest right now, which must be pure heaven to his German manager. With the game simmering and slowing down in the second half, our number 66 was able to adjust and coordinate much of the gameplay.
https://twitter.com/squawka_live/status/1653866614842949633?s=46&t=rxgukmqdoXc4muVFLSx2EQ
As the stats point out, his desire to confront the opposition has grown exponentially. You can visibly see leadership and galvanizing qualities coming to the fore, which could see him promoted into the leadership group next season. With confidence and aggression growing with each match, he is taking the game to the adversaries he's facing, whilst winning his battles consistently.
I would imagine his form and new found endeavours will have some say in who we target (this summer), as to complement this amazing young red is surely now imperative to our evolution. It looks as though the Jude Bellingham saga is now at an end, however, I am anxious to see who will come in to aid the academy starlet in his rise to midfield prominence.
This was not the spectacular game from the weekend, but a more measured and mature performance. We need footballing leaders and control hungry players if we are to rise once more, which Trent is showing in absolute abundance. Though there will clearly be some pre-season tinkering, this end of season run is surely a build up to how we want to represent ourselves next term. With runners and players willing to make movements across the pitch, you can see the forwards salivating whenever TAA is in possession.
Though Alisson Becker deserves a strong mention for his brilliant moments and both Virgil and Fabinho put in solid games, Trent Alexander Arnold is this your Anfield Index man of the match, in this 1-0 victory over Fulham.
Brentford is up next.