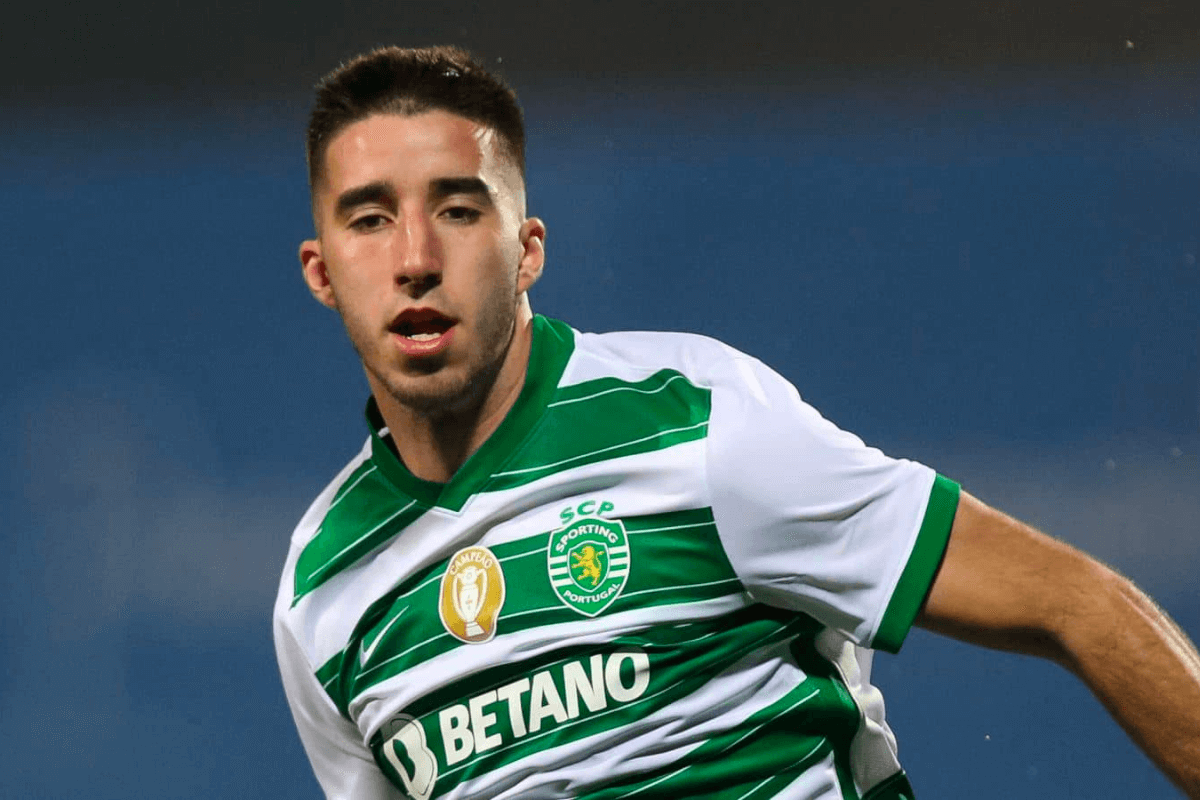 Scouting Report: Goncalo Inacio
When you need to recruit a new centre-back it makes sense to look towards Portugal for the English league, according to French reports anyway. For all the focus that's been around the midfield, recent performances have drawn the attention back towards our fallibility in the back line. The source is a slight cause for concern and it's not the usual suspects by any means, but we're talking about a name that's been mentioned repeatedly be some. There's a strong suspicion this one has real legs and it wouldn't be any surprise if we're talking about this more.
What's Been Said?
Social media and Twitter accounts have linked Goncalo Inacio with a move to Anfield for some time. Major French news outlet Le Parisen via Benjamin Quarez went further by suggesting that Liverpool have been in talks with Sporting Lisbon over the Portuguese youngster for a number of weeks. The publication also reported that the Reds will face competition for the 21 year-old from PSG if they do decide to make the move and that they are further along the road with the player than the French side. Nothing from the UK side of the tracks that can be reported as credible … yet.

What Does He Bring?
With the changing formation and tactics, competition or an alternative to Andy Robertson would be beneficial as well as centre back cover which Inacio can bring. It's been a big season for the player who only made his full international debut in March and was an ever-present in Sporting's Champions League campaign. Any defender whose a strong passer, naturally left-footed and mobile will understandably be of interest to the reds and in a breakthrough season for the Almada native it's understandable why he's caught the eye of Liverpool's scouts according to reports.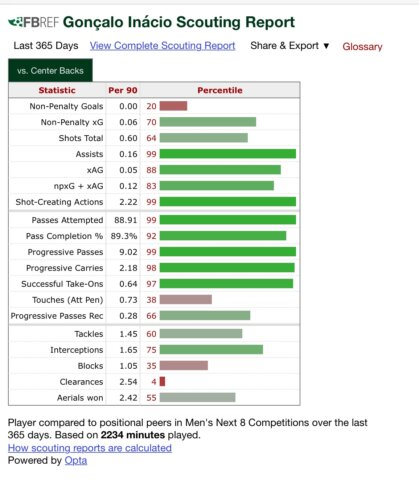 Stats and Info
It's been a busy campaign to date for Inacio having notched three goals and assists in 3639 minutes, all at centre-back. His contract with Sporting runs until 2026 and his paltry wages of €200,000 year won't be any problem for Liverpool to improve on. Although Portugal isn't the strongest league by any means, his passes attempted per game (88.91 per 90 mins) and pass completion percentage (89.3) standout a mile. Whilst his other attacking stats are hugely impressive, the concerns could be around his tackles and clearances whilst his aerial duel success of 59.8% is below what you'd expect of a normal Liverpool centre-back.
Price Tag and Realistic
According to the report from France, the Portuguese outfit are seeking €45 million for one of the top youngsters, but it's hard to see that figure being reached without potential add ons involved. Whether the PSG talk is real or simply agent talk, there will be interest in a player who breakthrough season has seen him gain full international honours and the interest of big European teams. If not the reds, then it's likely Inacio will still get a move to a bigger club although it's expected we'll be in the mix for his signature. This is definitely one to keep an eye on going forward.