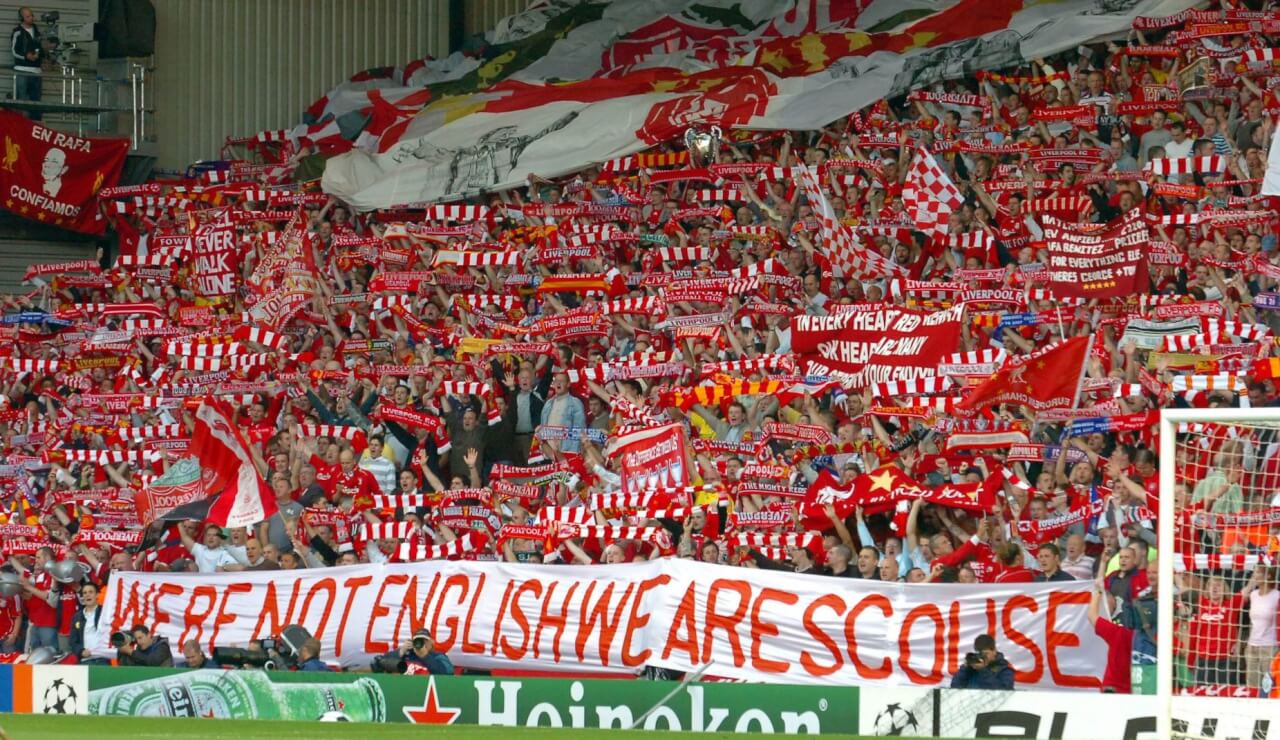 Liverpool's Anthem Dilemma Amid King's Coronation

As the sceptre of the King's coronation hovers over the weekend, Liverpool Football Club finds itself ensnared in a quandary of patriotism and loyalty. The Premier League, with fervent insistence, has urged the clubs to indulge in various activities to mark the regal occasion, among which playing the national anthem at Anfield is a key component.
Upon receiving the league's missive, clubs with home fixtures during this extended weekend, including Newcastle and Wolves, have gracefully succumbed to the suggestion. However, the Merseyside club faces a prickly dilemma, as the anthem has elicited mixed responses in recent years.
Liverpool's predicament is further exacerbated by the Premier League's directive. While it isn't mandatory, the club finds itself ensnared in a situation where they are damned if they do, and equally so if they don't. The repercussions of their decision, whether to play the anthem or not, could draw criticism towards the club or its ardent supporters from certain quarters of the society and media.
Though Liverpool has yet to officially unveil its course of action, the grapevine suggests that they are leaning towards playing the anthem, despite its prior disfavour among some factions of the support.
Jurgen Klopp, Liverpool's sagacious manager, declared the decision to be within the club's purview, hinting at the consultation of fan groups. The club's anti-establishment sentiment is deeply rooted, with the Hillsborough disaster and its long struggle for justice being a poignant reminder.
Merely days ago, some supporters vocalised their disdain for the coronation, and the anthem was met with a chorus of boos before the FA Cup final a year prior. However, it's worth mentioning that Anfield observed a minute's silence following the Queen's passing with due reverence.
A growing weariness engulfs a section of Liverpool's support, as they believe the matter has become increasingly politicised. Klopp's defence of the supporters' right to boo the anthem a year ago attracted condemnation from the then Prime Minister, Boris Johnson's spokesperson.
The Premier League, being an internationally acclaimed institution, is eager for the clubs to commemorate the coronation during the weekend's matches. Unlike the EFL, which rescheduled the entire final day to avoid a clash with the coronation, the Premier League decided to play on, ensuring no games coincide directly with the ceremony.
Newcastle will play the anthem ahead of their crucial Super Sunday match against Arsenal, while Tottenham Hotspur unveiled an array of activities to celebrate the coronation, including displaying the ceremony on a big screen at Park Lane Square, open to all fans, and featuring an article in the programme about the club's participation in the 1953 Coronation Cup.