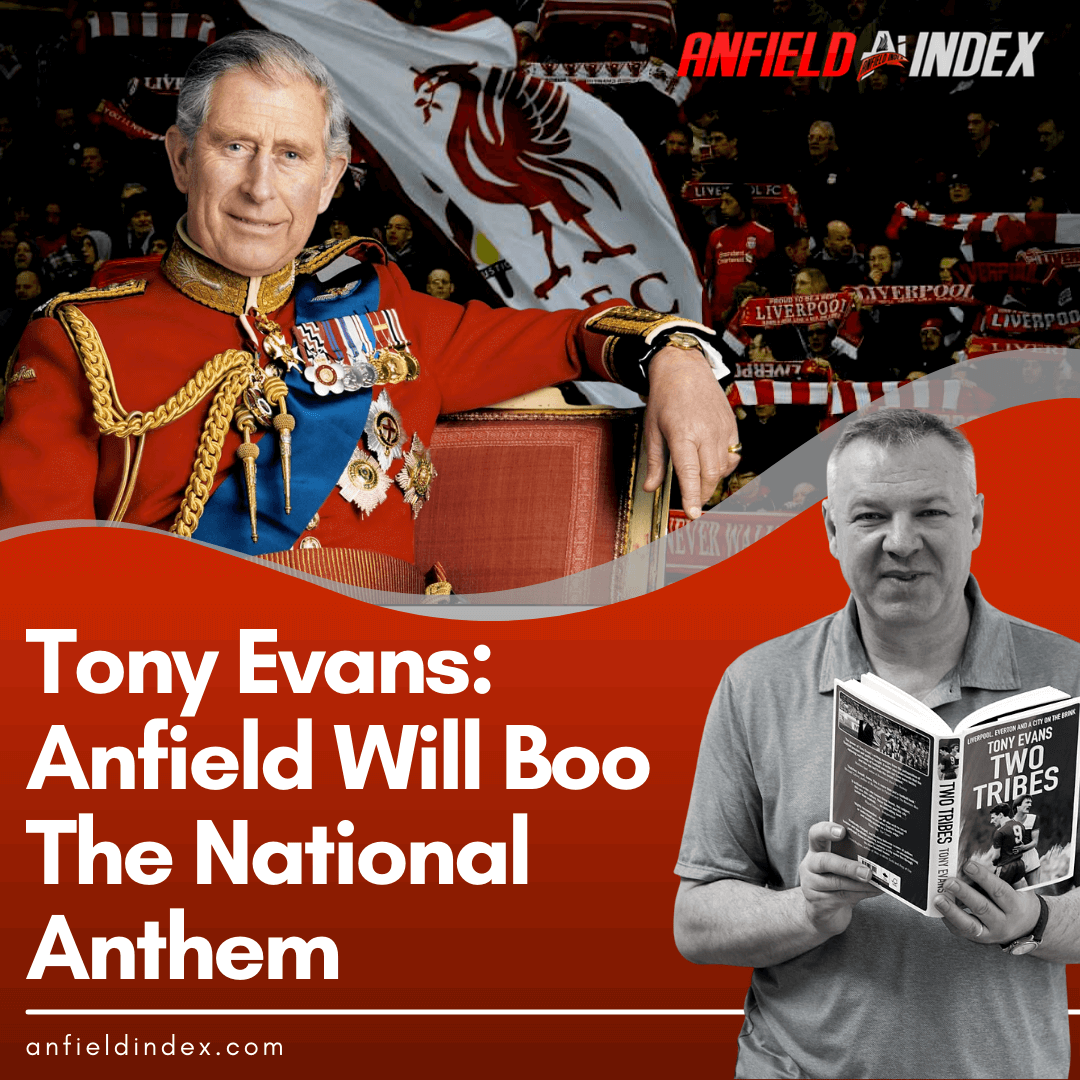 Anfield Will Boo The National Anthem
Why everyone hates Liverpool part 1: We're going to boo the anthem.
How stupid do the Premier League have to be to "strongly suggest" that clubs play God Save The King? They put the ball in the club's court and there's no way Liverpool can back out of it when every other fixture this weekend will feature the tribute to royalty.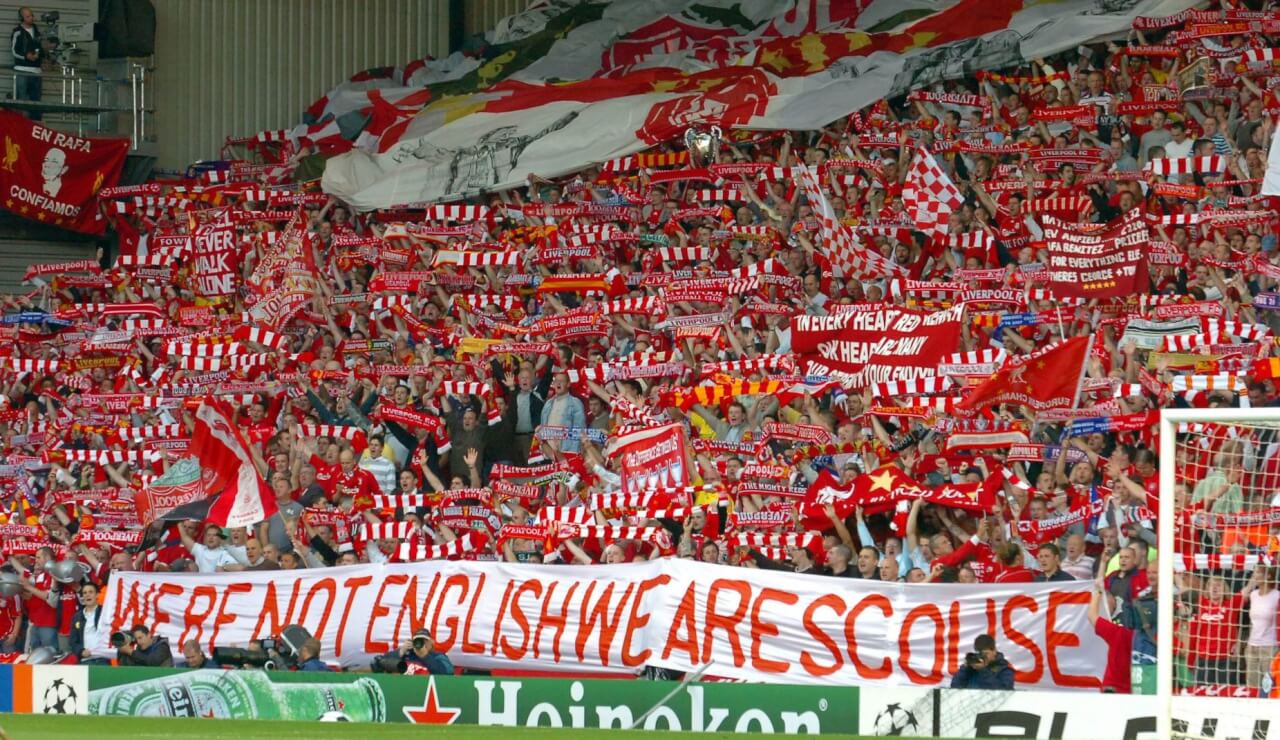 It will trigger a backlash with the Hillsborough trolls finding another excuse to piss on graves. I'm not going to go over the reasons why we do it. I've written and talked extensively about it. You know how to use Google.
Suffice to say, the whole thing is a stupid idea. The Premier League decided it was good PR but the overwhelming memory of football and the coronation will be Anfield showing its contempt for the monarchy and the establishment. Nice work, Premier League.
*
It looks like James Milner is off to Brighton in the summer. Good luck to him. He has put in some tremendous effort for the good of the club.
There was some thought that he might hang around and move into coaching at Liverpool. The events of this season have put him off that notion. Somewhere with a bit less potential for instability would be a better place to start.
When he arrived from Manchester City eight years ago, I was critical of the deal. Not because I didn't fancy Milner. He's exactly the sort of player I love, one that's willing to put in a shift and do anything that's asked of him.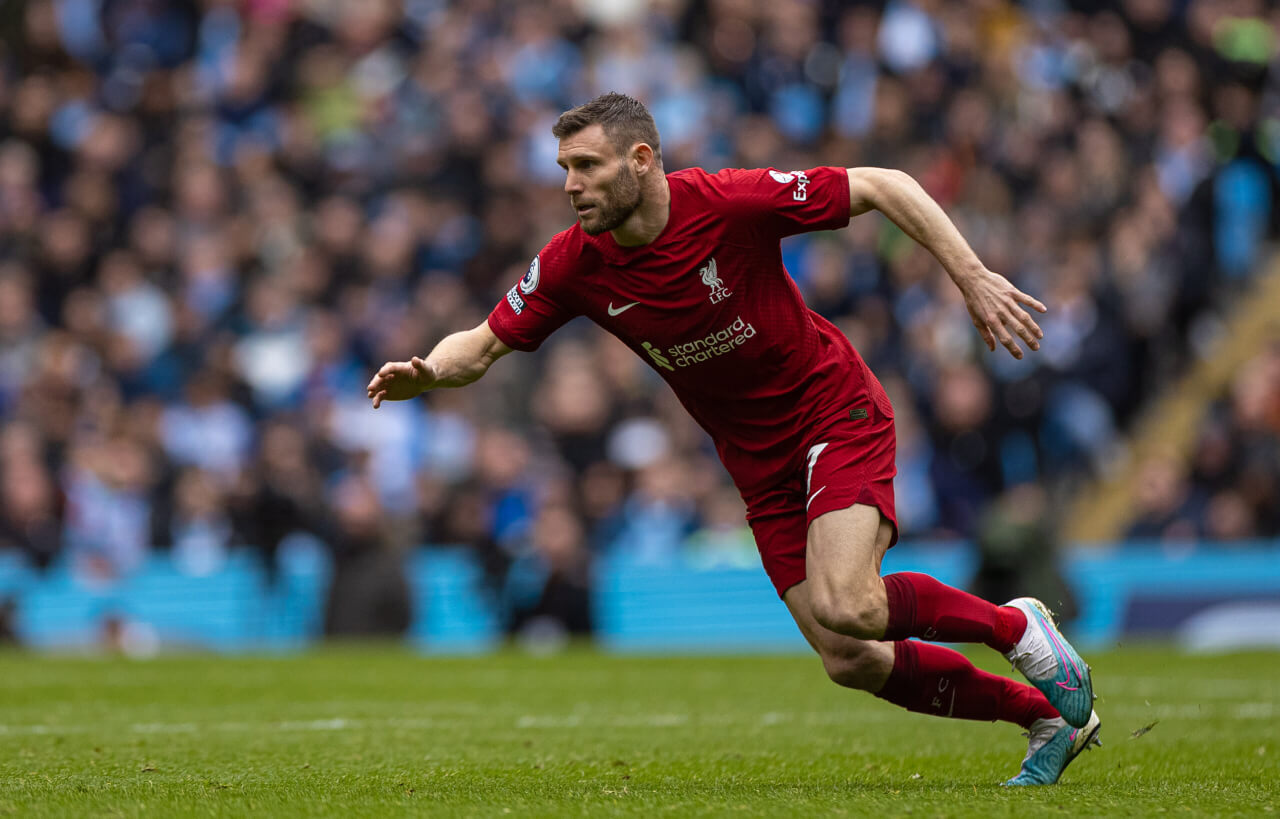 No, the reason was that he became the club's highest paid player. It summed up FSG's muddle-headed thinking at the time.
Milner deserved £150,000 per week. That's not the problem either. But when someone like him is your top earner something is wrong. If he's on that money with two or three stars making more cash, there wouldn't be a problem. He was 29 and, for all his virtues, was hardly a gamechanger.
He is someone who should stay in the game when he retires. City are keeping an eye on his possible development as a coach.
It would have been nice if he remained but his instincts are probably correct. Now is the right time to leave. There won't be the love-in for him that Firmino has experienced but he'll be missed. When we come to reflect on the Klopp era in the future we'll come to understand how important Milner has been.
*
Why everyone hates Liverpool part 2: The rush to defend Klopp.
Look, did we learn nothing from Suarez-Evra? Sometimes you just can't defend the indefensible.
Jurgen's mad run into the fourth official's personal space to celebrate was ugly. He should have known better, he's going to get a touchline ban and he deserves it.
It happens. Leave it at that. Don't start squealing "what about Mason, what about Moyes, what about…?"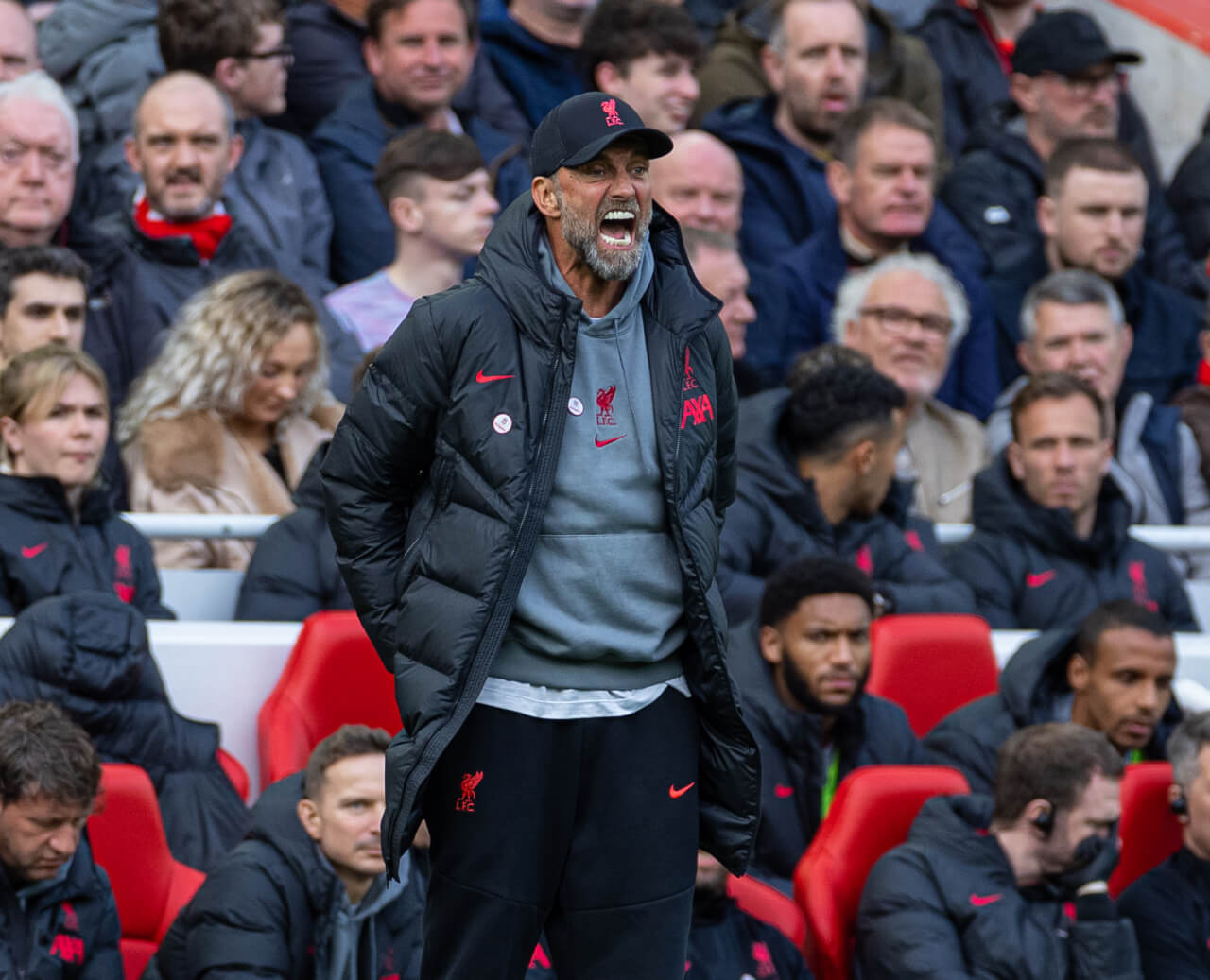 You can say that people from your club are wrong. There's no medals for blindly backing them.
Klopp is frustrated at refereeing. Every manager is. He's particularly annoyed because he feels Mo Salah does not get the protection he deserves.
There are better ways of expressing that than legging it towards someone who can't do anything about it.
Best just to say Jurgen was a dope. Defending his actions makes you look stupider than him.
*
Liverpool are not the only club unhappy with the coronation nonsense. Quite a few other teams are annoyed because they think God Save The King will kill the atmosphere in the ground. They're right of course. The whole thing is daft.
*
I was with a former player a couple of weeks ago and they slaughtered Darwin Nunez. You can see why.
He has not developed as much as anyone expected and wanted. There is a player in there, though.
It's tough to settle on Merseyside, in such a different culture. It's hard to adjust to the physicality of the Premier League, although Nunez is more equipped for that than most. Playing in a misfiring team doesn't help, either.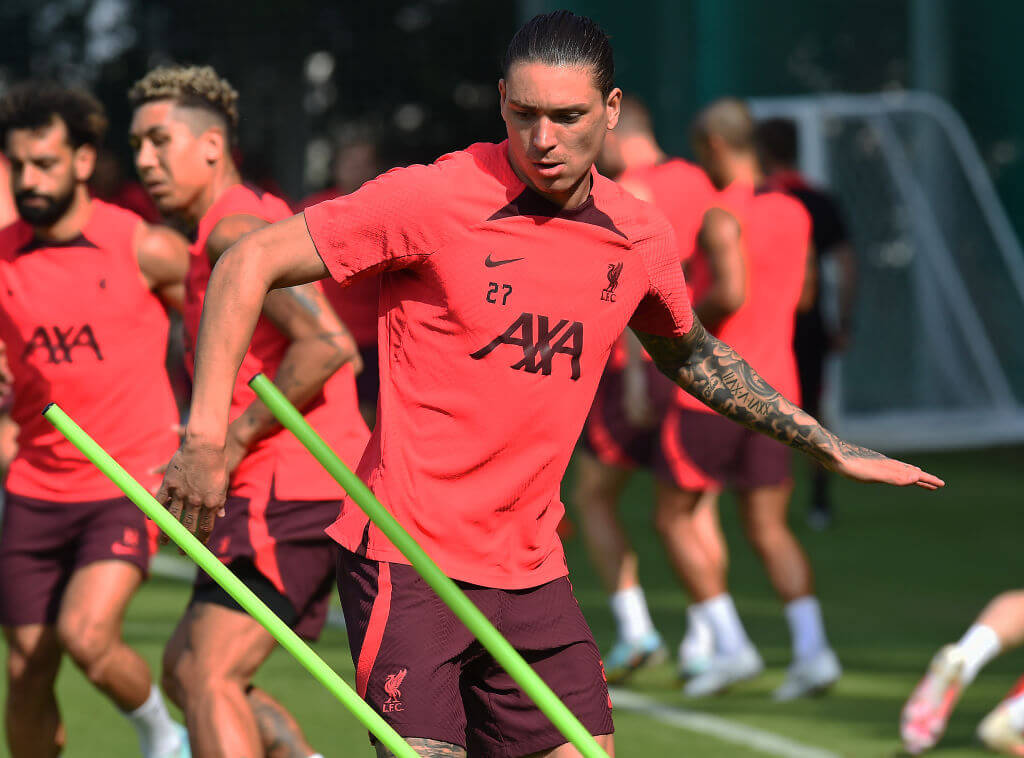 Klopp's methods also require adjustment. One English player said that for the first three months of his spell at Liverpool he hated it. He believed that he'd made the wrong choice.
Then, suddenly, the penny dropped. Even better, he said that for the first time in his career he felt like an athlete.
Everyone rushes to judgement. It's understandable. Liverpool needed Nunez now. You don't get much time to grow in football.
But he's far from a lost cause. There's more to come from the Uruguayan.
*
I'd like to make a case for Richarlison as footballer of the year. No one, I mean no one, has entertained me quite as much as him.
What a performance at Anfield! The goal. The tattoos. The dance. The shushing. The booking. The disappointment. The Spursyness. The sheer Evertonism. All in a mad couple of minutes.
That's why football is so good. I keep saying, as bad as this season has been at times, living on the Liverpool roller-coaster is a wild, wild ride. Cling on and enjoy it.
*
I was sad to see Graeme Souness leave Sky. I loved my weekly dose of Champagne Charlie.
For a long time we were enemies. I'd slaughtered him relentlessly for the 'Loverpool' incident, when he sold his story to The Sun on the third anniversary of Hillsborough. He didn't like it.
Another player said to me, "Charlie's looking for you." I was, like, he knows where to find me.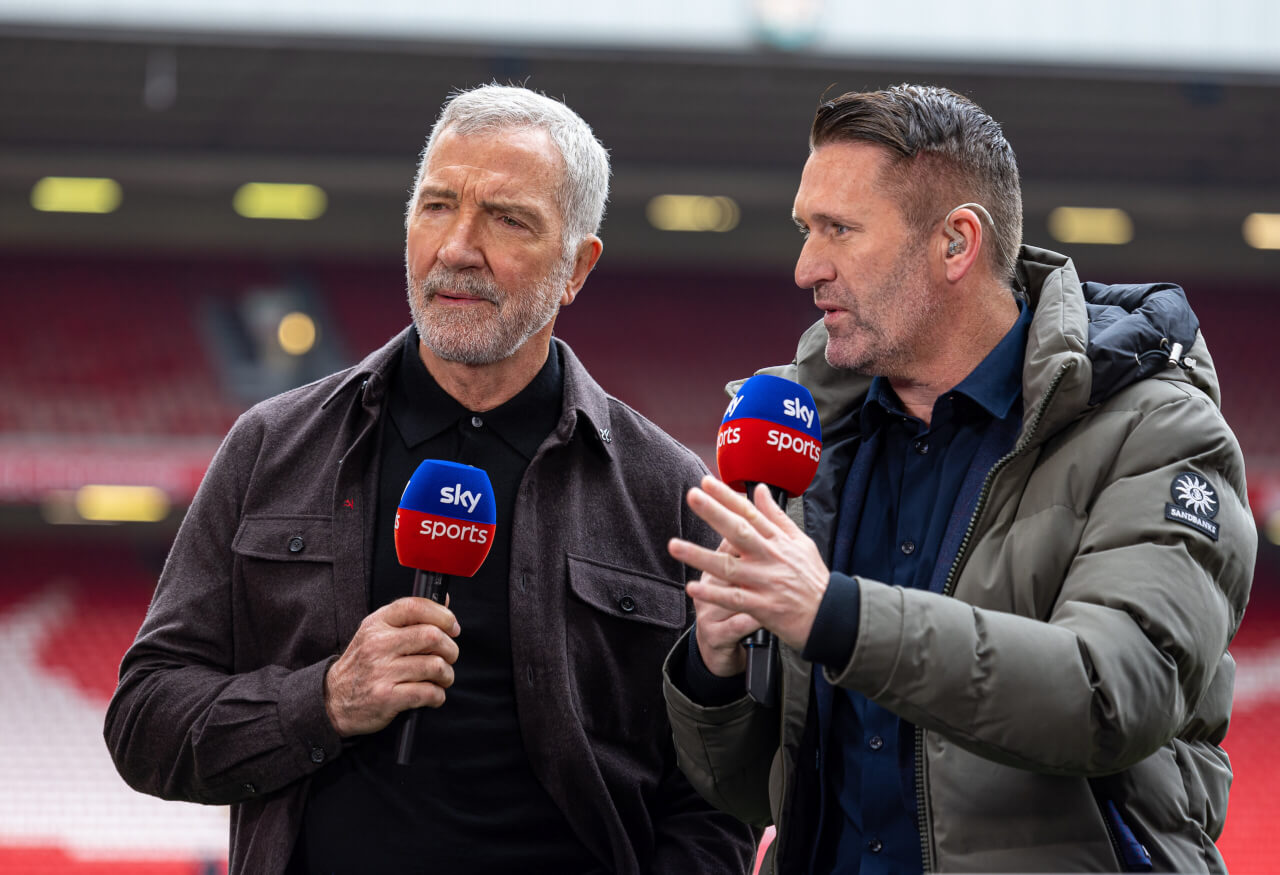 When we did speak, for a book I wrote about the 1984 side, we agreed a truce. I told him I wanted to write about him through the eyes of the 23-year-old I was and we could sort things out later. He agreed. He was brilliant.
Finally, we spoke about what he did. I expected a row. But he expressed huge regret. He's a man who doesn't like backing down but you could sense his sadness. And it's interesting that other club legends who have suffered the effects of Hillsborough told me I should give him a chance and explained the context of the events at the time in detail. Now is not the time to go into that.
After that, I discovered, far from his abrasive image, he's a thoughtful man who goes out of his way to help others. I hope we haven't seen the last of Charlie, the greatest captain in Liverpool history and someone, for all his flaws, you'd follow into battle.
*
Why everyone hates Liverpool part 3: Because we invented terrace culture.  Because we invented Scal (what those who came after us call Casual). Because we've seen and done things they'll never see and do (and not all of that is good). Because we don't take anything lying down. Because we think we're better than them. Because we are.