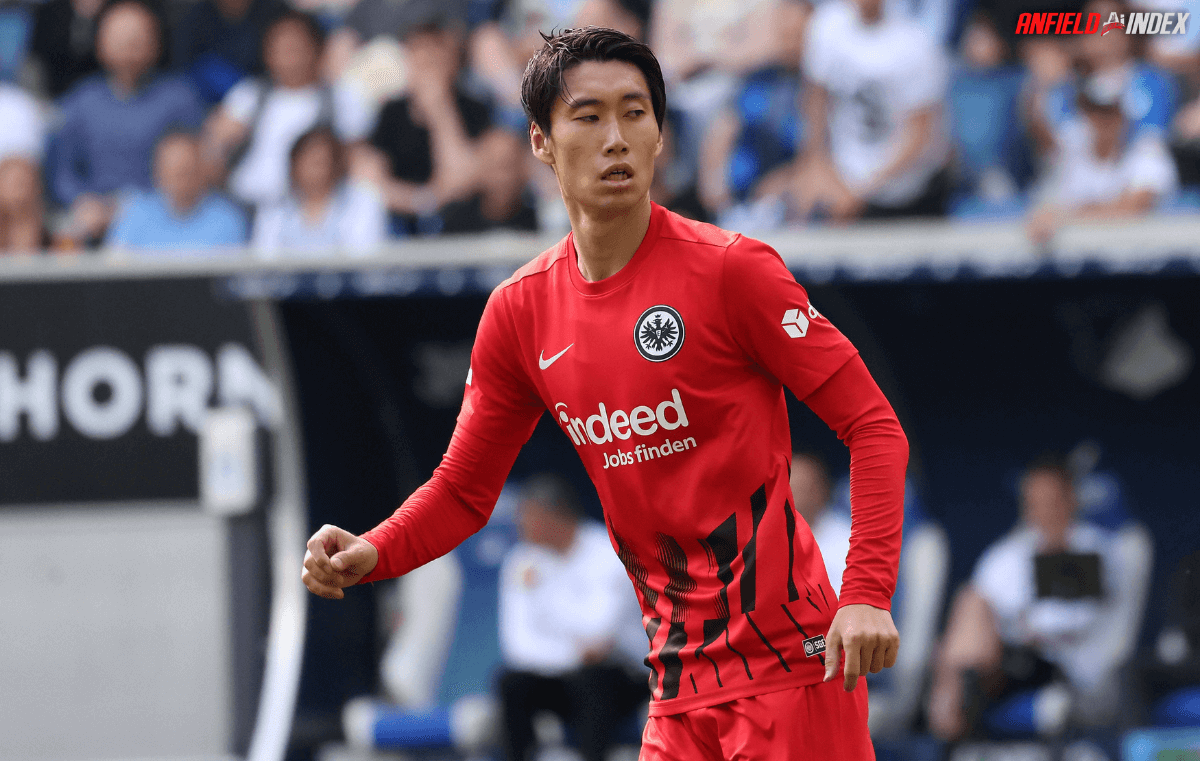 Daichi Kamada & The Bosman Possibility 

As the fixtures start to recede with haste, varying transfer rumours are now intensifying with a ferocious pace. As Jude Bellingham seems set to sign for Real Madrid, it appears we have quickly moved onto more logical and gettable targets. Jürgen Klopp has stated in his recent (pre-Brentford) press conference, that his club will not be held to ransom, which is an important facet to our regeneration. With so much work needed on the midfield and potentially the defence, we must be proactive and willing to walk away from either stubborn selling clubs or our difficult players of interest. The likes of Gini & Mo were all recruited due to our first-choice options proving too problematic, which gives credence to our scouting and analytics departments. No singular signing can ever be a sure-fire hit, but to linger for too long and end up empty handed, is a sure-fire way of having an inconsistent season.
This current season proved that logic.
Alexis Mac Allister, Manuel Ugarte, Roméo Lavia, Mason Mount, Moisés Caicedo, and Ryan Gravenberch appear to be the seven most prominent names in the frame for our midfield regeneration. I would say that three from that list would be probable, though one name keeps popping up on social media. I started this piece a few months ago, yet it has sat there unwritten until I heard his name mentioned on Anfield Index's Daily Red Podcast. Its host, Dave Hendrick, spoke about how a Bosman free transfer could allow more flexibility in attaining better players. That is an idea that I'm all in on, therefore I thought I would delve further into the subject of this article, Daichi Kamada.
Daichi Kamada
Age – 26-years old (DOB 05/08/1996)
Current club – Eintracht Frankfurt
Nationality – Japanese
Height – 6ft 0inch
Weight – 72kg
Club appearances – 292 games
Club goals & assists – 70 goals / 51 assists
Total minutes played – 21,238
International caps & goals – 28 games / 6 goals
Transfermarkt value – €30m
Though this may not be the glamour signing that many will inevitably demand, it would absolutely give more opportunities to sign the powerful system players we desperately need. With such a pivotal few months ahead, this appears to be a straight forward move for a player that is excelling within the Bundesliga. If we were to look closer at his current season, it paints a picture of a very impressive attacking midfielder.
42 games
14 goals
5 assists
With almost all those games being played through the middle, he could represent a good link addition that would almost guarantee goals. Below is a link detailing the clubs that have looked at him, which takes his stock to an enviable level. Though we may have to fight off some competition, the carrot would be of a total overhaul of our midfield, under a manager that is still the envy of much of world football.
Benfica was in the race to sign Eintracht Frankfurt midfielder Daichi Kamada, but negotiation fall through. Dortmund, Man Utd along Barcelona want him. #Benfica

Understand SLB are the front runners to sign Kamada this summer as free agent — his contract runs out in June 2023. pic.twitter.com/QcgDuPPzaP

— Topskills Sports UK (@topskillsportuk) April 28, 2023
Though this current system is working well, it's impossible to imagine that there won't be many moments where multiple formations will be incorporated. As of now, I do not really see another way of playing, especially as teams are still getting used to our alterations. The Japan international could fit nicely into a dynamic and fast paced side, with a knack for finding his way into the opposition box. My ideal is to see a trail of powerful and productive middle men, who can start to dominate the centre of the park. Having spent six years building within the German top flight, now might be the perfect time to test himself at an elite level club.
If the Reds are looking to sign Moisés Caicedo, Alexis Mac Allister, and Gonçalo Inácio, then a smart free transfer could make that happen. The first three players listed would be perfection, however, the addition of Daichi Kamada could represent the icing on the cake.