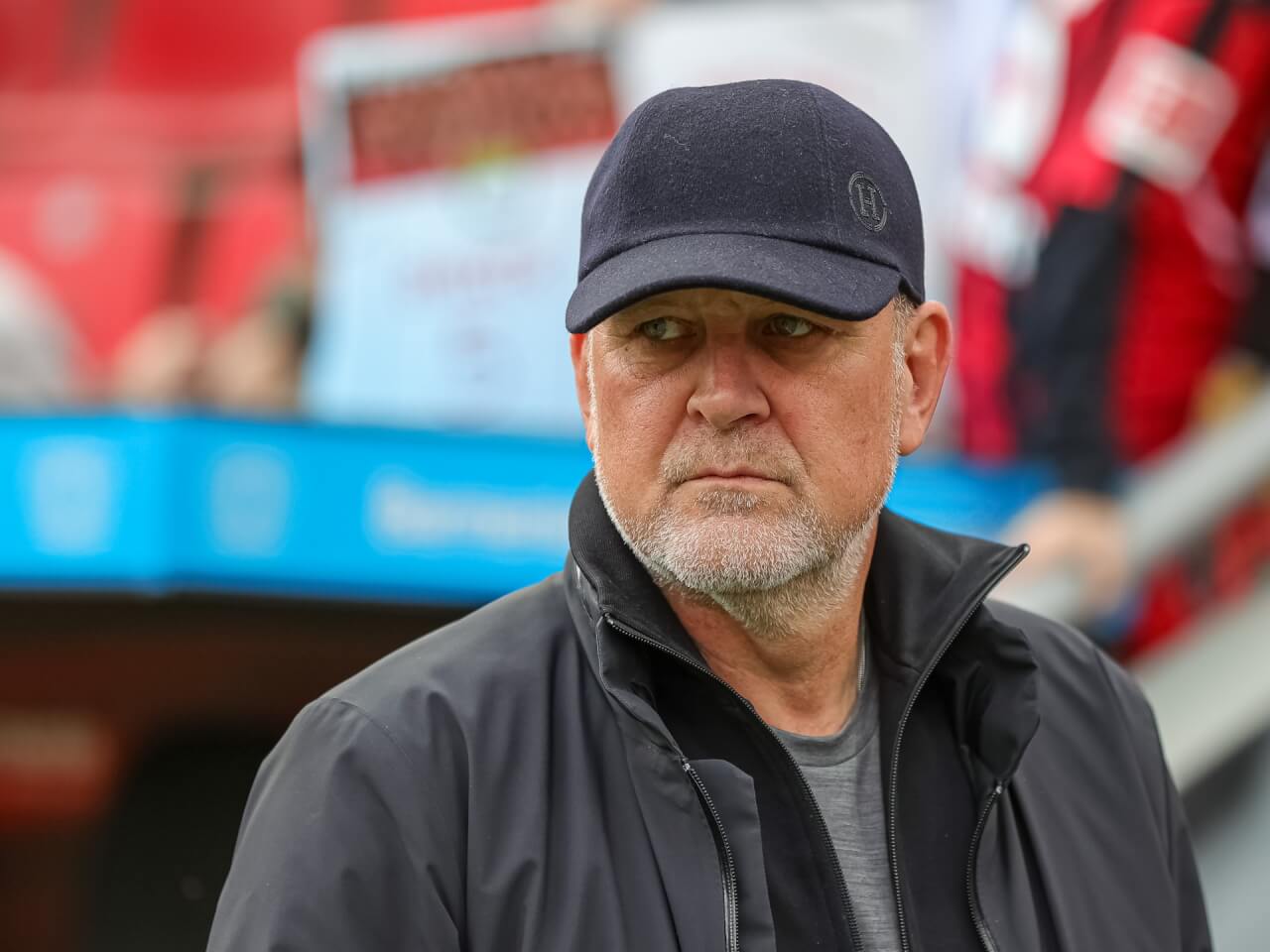 Schmadtke in Pole Position for Liverpool Director Role

Well, well, well, it seems Liverpool are having a chinwag with the German football whiz, Jorg Schmadtke, about taking the reins as their sporting director.
The 59-year-old chap has rather astonishingly become the front-runner for the job, as Liverpool scurry about to find a replacement for Julian Ward, who's decided to take a breather from football after only a year of filling Michael Edwards' shoes.
Schmadtke, you see, is no stranger to our dear Jurgen Klopp, having donned the sporting director's hat at German clubs like Aachen, Hannover 96, FC Cologne, and Wolfsburg.
Now, Klopp has been lending a hand in the hunt for the next sporting director, rubbing elbows with Liverpool's chief executive Billy Hogan and Fenway Sports Group bigwig Mike Gordon.
Back in the day, Schmadtke was a rather fine goalkeeper for Fortuna Dusseldorf and Freiburg during the glorious 80s and 90s. After giving Wolfsburg the old heave-ho in February, he said, "There are other things in life that I want to do. But it might be the case that after three months I can't take it anymore. Or even worse my wife chases me out of the house."
When asked about the quest for Ward's successor, Klopp quipped, "From what I've heard it's all going in the right direction. How many clubs are out there without a sporting director now? Pretty much everyone has one because it makes sense."
He added, "It's not about how a manager is involved in decision-making, it's about the process. If a manager has to do that, I've got no idea how the guys did that in the past. Talking to all the agents, all these things, talking about a pound here and a pound there. No chance. You need people for that."
Klopp concluded, "Yes, I'm happy with the structure. The guy or the lady we get will be absolutely right but nothing to say in this moment."