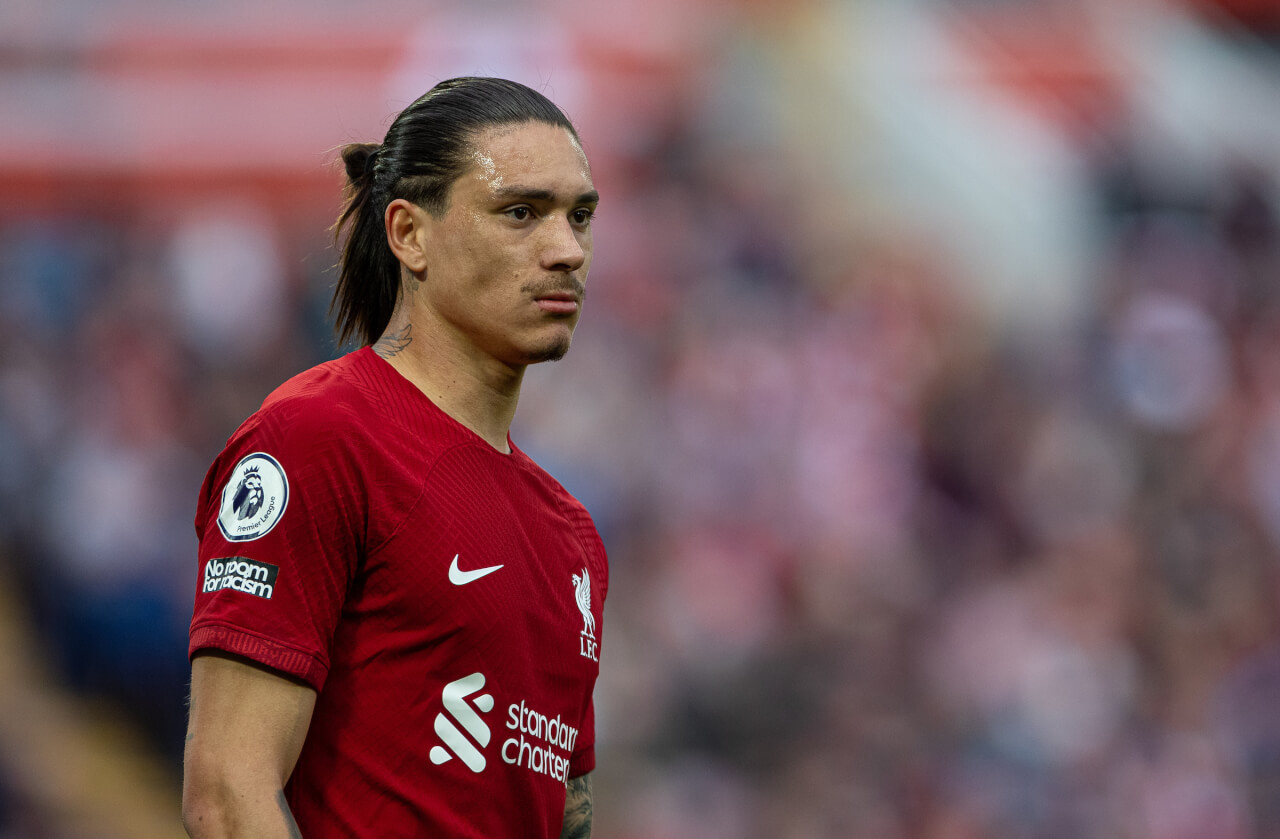 Nunez Struggles Continue, But Hope Lies Ahead
As Darwin Nunez's face contorted in pain, a collective groan echoed through the hallowed Anfield stands, akin to the aftermath of a botched decisive penalty.
On the sidelines, close comrade Curtis Jones crumpled to the ground, his head buried in his hands. Trent Alexander-Arnold, the architect of Nunez's golden opportunity, could only stare at the turf in dismay.
A short distance away, Ibrahima Konate's visage mirrored disbelief and agony, while Jurgen Klopp's reaction resembled that of someone bracing for impact on a plummeting aeroplane. The Anfield faithful yearned for their Uruguayan striker to find the net, but, once more, he failed to deliver.
The jeering Brentford fans wasted no time drawing comparisons between Nunez and Andy Carroll, but the similarities end with their hefty price tags and flowing locks. Carroll, save for a few fleeting moments of glory, never thrived at Liverpool and never understood the magnitude of the stage he was thrust upon.
As Nunez's struggles continue, many wonder if he's destined for the same fate. The chance he squandered in Liverpool's sixth consecutive victory resembled a gangly foal struggling to coordinate its limbs.
Another opportunity went begging soon after, as Nunez failed to meet a sumptuous Mohamed Salah cross with his head. Despite Brentford's staunch defending, a more ruthless Nunez could have put them to the sword.
It's been a recurring theme this season for Nunez, whose nine goals have fallen short of expectations. Liverpool, likely to bring in Jorg Schmadtke as sporting director, forked out an initial £64million for the striker.
Yet, Nunez's time at Benfica, where he went from scoring six goals in 29 appearances to 26 in 28, offers hope that he can become a goal-scoring juggernaut next season. Once he finds his rhythm and grasps the intricacies of Klopp's system, Liverpool could have a force to be reckoned with alongside Salah.
Nunez has all the makings of a star, and Klopp's embrace after substituting him and at the final whistle speaks volumes. If Nunez is serious about fulfilling his potential, he need only look at the forwards who have flourished under Klopp: Robert Lewandowski, Pierre-Emerick Aubameyang, Sadio Mane, Roberto Firmino, and Salah himself.
Why can't Nunez, with his blistering pace, brute strength, and fearlessness, follow suit?
Nunez should observe Salah and realise the possibilities before him. Klopp's proclamation of the Egyptian as an 'all-time great' resonates deeply, especially considering Salah's legendary status in Liverpool's top-five goal scorers.
Salah's remarkable durability, with 97% of Liverpool's fixtures since 2017 featuring him, is an aspect of his greatness that should not be overlooked.
'There is so much work that goes in behind the scenes, for Mo in this case. But it goes for a lot of players that nobody really sees,' said Virgil van Dijk.
'For him to be fit for 97 per cent of the games, that's maybe the most difficult thing, along with staying consistent. Even when we are struggling he has still found a way to be important for the team. The manager called him an all-time great? I don't think there is anything to argue with that.'