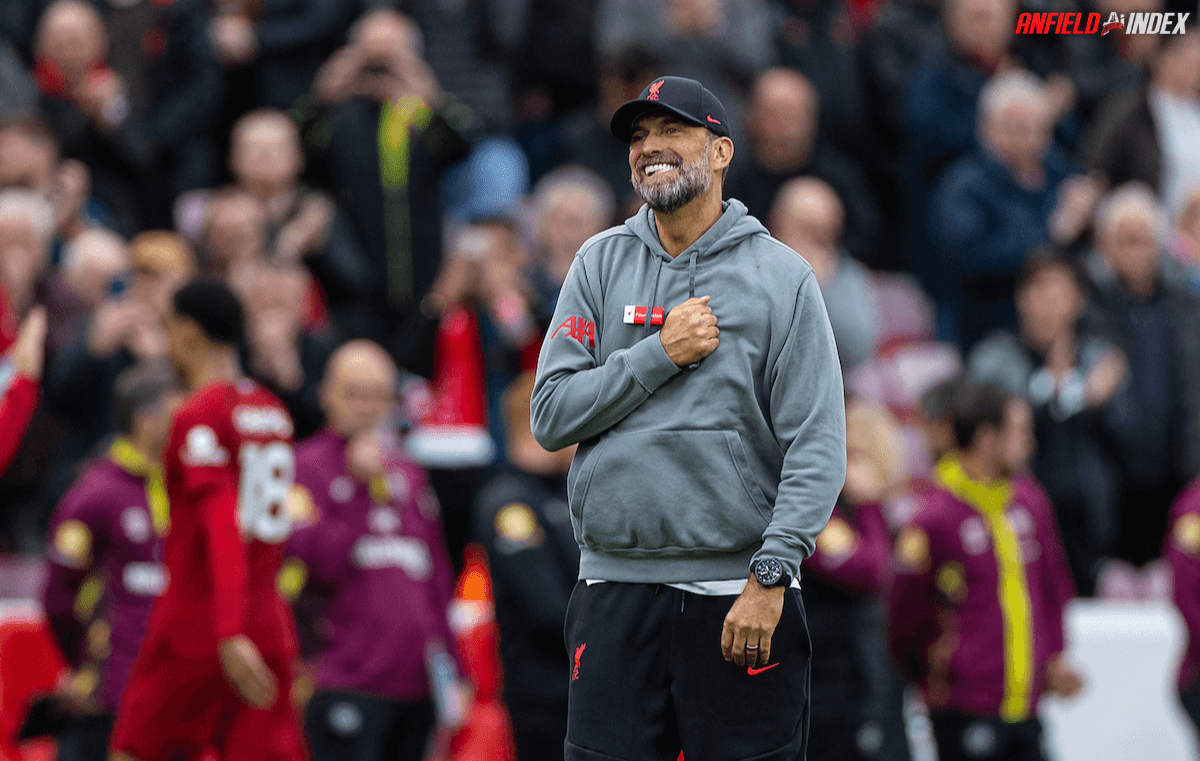 Liverpool 1 - 0 Brentford - The Post-mortem 

Liverpool 1 – 0 Brentford – The Post-mortem 
Someone said to me after this game, how are Liverpool winning all these match ups whilst playing so poorly at times. My thoughts and response were clear, in that it takes time to move away from the horrendous form we showed earlier in the season, with performances designed to learn how not to lose games. In this period where alterations to the system are ongoing, we are clearly enabling key individuals, whilst trying to figure out the best means of winning games. It hasn't always been pretty, yet this is the process that is required until we can become an elite entity once more. During this six-game winning run, there have been two initiatives to be achieved between now and then end of the season. We had to start the building the formation foundations towards the next campaign, whilst fully testing the players towards how we want them to perform after the summer regeneration. I wrote this first paragraph just after the game, before choosing to stop until the bank holiday weekends ties were complete, in the hope that I could add a third objective…
That wish came true, with the help of some very entertaining results in the Premier League. That third objective is simple, to finish in the top four and qualify for next seasons Champions League. That scenario just became a real possibility, as Newcastle United, Manchester United, Aston Villa, and Brighton, all lost their weekend fixtures, thereby making the top five places very interesting on the eye.
Below was Jürgen Klopp's starting eleven & subsequent in-game changes, against the mightily impressive West London outfit.
GK – Alisson Becker
RB – Trent Alexander Arnold
LB – Andy Robertson
RCB – Virgil van Djik (c)
LCB – Ibrahima Konaté
CDM – Fabinho
LCM – Curtis Jones
RCM – Cody Gakpo
LF – Diogo Jota
CF – Darwin Núñez
RF – Mohamed Salah
Substitutions;
62' Luis Díaz – Darwin Núñez
72' Jordan Henderson – Diogo Jota
80' Kostas Tsimikas – Andy Robertson
80' James Milner – Curtis Jones
With the line ups and substitutions as shown above, the match started with the reds maintaining moderate possession. With a final tally seeing Liverpool retain 54% of the ball, it made for an open game between two sides with very differing patterns of play. Brentford were that ferocious team that dismantled us back in January (at the Community Stadium), arriving at Anfield with a clear intent to force the issue in this match up. The reds, however, managed to hold things together and put out a professional performance that got the job done.
All the scores went as follows…
13' Liverpool 1 – 0 Fulham
Mohamed Salah (Virgil van Djik)
This game had two very different displays from the opposing central strikers. Myself and a few others within the Anfield Index stable, have been very keen on Ivan Toney for a couple of seasons now. His all-around play has made him one of the league's most formidable and talented number 9's, with a skill-set that carry's far beyond the brutish aspects you'd expect from his imposing stature. With movement, deft touches, interplay, and intelligence all part of his Anfield display, it really was in stark contrast to how Darwin Núñez performed. In this transitional period, we seem to have moved towards a system that is not ideal for the popular Uruguayan. With language barriers and patterns of play still being learned, it's clear that Cody Gakpo overtook him (as the centre forward) five or six weeks ago, with an ingrained sense of how to play the fabled false nine. Prior to that, we had tried to be more direct and push our central man further forward, yet we appear to have reverted to that which better suits our patterns of play. Today saw the young Dutchman moved into the right sided attacking midfield slot, with Darwin once again starting through the middle. I believe this to be a very promising move by Jürgen Klopp, one which again made our formation a little less predictable. As with Diogo Jota (a few weeks ago), there may be a desire to play the former Benfica man into form, whilst seeing how Gakpo performs that little bit deeper. I like this way of thinking, as it shows a new openness to change from our famously stubborn manager. There may of course become a need to revert back what is tried and trusted (next Monday), with the hope of a top four finish now a reality.
This was a match-up about controlled aggression and learning how to play through the gears. Winning runs are very rarely maintained by scintillating form, with the fire always likely to burn out. Our Premier League winning season saw us grind teams down and frustrate the contest into three points. Though we are dangling far too close to the Manchester City way of playing, the additions of more physical players (in the summer) will hopefully sort that one out. This moment is about adjusting and improving, without getting run through by countering teams with purpose. We will always remain a team that gives up big moments, if the infamous high line is in effect. What we must be, is ruthless and efficient in all other areas so that opposing moments become almost irrelevant to the end result. We aren't that team again (just yet), though the positives are very much outweighing the negatives.
The only goal of the game was created by Mohamed Salah, assisted by Virgil, and finally scored by the Egyptian King. For me, this was a game about big game players (Mo & Virgil) coming to the fore and enabling three points. In a season of supposed bad form, our legendary number eleven has 30 goals. This is a footballing machine that produces time and time again, with his level of play set so high, outsiders view anything less than perfection, as merely ordinary. This is the greatest and most formidable wide forward the English League has ever seen, with our German coach stating (after the game) how one day everyone will finally appreciate this fact. The overall game was won through the Liverpool's endeavour to not be beaten, yet the match was won by the continuing brilliance of one man, due to his only goal of the evening.
Virgil van Dijk vs Brentford

• 43/47 (91%) passes (1st)
• 1 assist
• 63 touches (2nd)
• 1 shot
• 2/3 aerial duels
• 10 clearances (1st)
• 1 interception

Colossal performance from the big man 💪 pic.twitter.com/pL7lbPdXgO

— LFC Stats (@LFCData) May 6, 2023
Now we go again, with Leeds wounded and fighting for their lives. I have just witnessed Dean Smith's caretaker team beaten 5-3 by Fulham, with a resurgent Willian lighting up Craven Cottage. We travel to the King Power Stadium next Monday evening, with the teams currently in 3rd and 4th having already played their own match-week fixtures.
Imagine the euphoria, if all three results go our way…