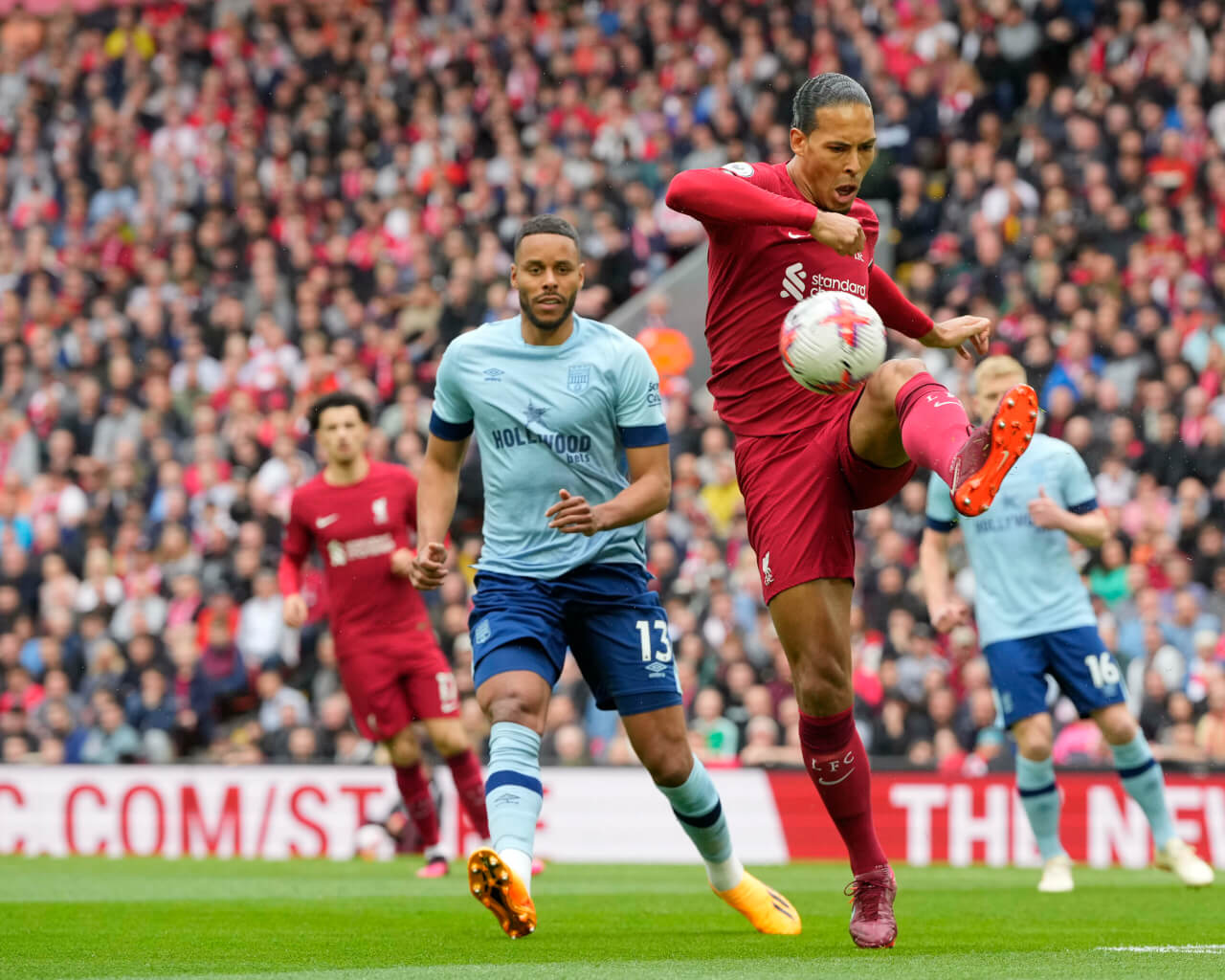 Under Pressure Podcast: Decoding Liverpool's Winning Streak
Liverpool's Winning Streak: A Statistical Dive into the Under Pressure Podcast's Analysis
How continuity, control and key performances led to six straight wins
As a die-hard Liverpool FC fan, you've undoubtedly been following the Reds' journey this season. And if you're a fan of LFC statistics and analysis, you've likely stumbled upon the Under Pressure Podcast. Hosted by Dan Kennett with regular panelists Simon Brundish, Dan Rhodes and Dr Phil Barter; colloquially known as 'The A-Team', the podcast offers a unique insight into the tactics and strategies that have shaped Liverpool's recent performances and results. So, let's delve into their latest episode and examine how continuity, control and key performances have contributed to the Reds' six-game winning streak.
Continuity and the Power of Familiarity
Liverpool's recent run of form can be partly attributed to continuity in team selections. As Dan Kennett notes, "there's a continuation of a theme with the continuity selections." This consistency has allowed the team to build chemistry and understanding, leading to improved performances on the pitch.

One interesting combination to view was Diaz, Darwin and Salah. As Simon Brundish observes, "it seems like that was the original plan at the start of the season." By deploying this trio who have never played tother before, Liverpool 's attack lacked any clear understanding or ability to link up effectively in attacking situations.
Control and Tactical Acumen
The Reds have also demonstrated a remarkable level of control in recent games, particularly against Fulham. According to Dan Rhodes, "apart from maybe the Mbeumo chance, I honestly thought we had control in this game." This sense of command has allowed Liverpool to dictate the tempo and force the opposition into making errors.
Dan Rhodes adds that Liverpool's pressing efficiency has been instrumental in their success, noting that "we had opportunities in the first half of the season when I was collecting games, and because the Press was so broken and it wasn't in sync at all, they never needed to go long." By rectifying this issue, the Reds have been able to regain possession more effectively and create more chances.
Key Performances: The LFC Goliaths
In addition to continuity and control, individual performances have played a significant role in Liverpool's winning streak. Two standout players have been Virgil van Dijk and Alisson Becker. As Brundish enthuses, "this was a return to Virg the Goliath" and "Alisson Becker was just unbelievable in this match!"
Their defensive solidity has been crucial to Liverpool's success, with the duo contributing significantly to the team's improved set-piece defending. As Kennett observes, "according to TV, we're not very good at defending set pieces, which is garbage. We just had a couple of bad games." With van Dijk and Becker back to their best, Liverpool's defence has become a force to be reckoned with.
The Under Pressure Podcast: A Must-Listen for LFC Stats Enthusiasts
For fans of Liverpool FC and football statistics, the Under Pressure Podcast offers a fascinating insight into the tactical nuances and strategic decisions that have shaped the Reds' recent form. Whether it's continuity in selections, improved control, or standout individual performances, Liverpool's winning streak can be attributed to a combination of factors.
So, if you're a Liverpool supporter eager to understand the inner workings of your beloved club, the Under Pressure Podcast is an essential listen. As you immerse yourself in their in-depth analysis, you'll gain a newfound appreciation for the beautiful game and the tactical mastery that propels Liverpool FC towards success.
In the words of Simon Brundish, "I think they believe they're starting to create moments in games." And as Liverpool fans, we can only hope that these moments continue to translate into victories and silverware.
In Summary: The Reds Winning Formula
As the Under Pressure Podcast has expertly dissected, Liverpool's six-game winning streak can be attributed to several key factors:
Continuity and familiarity: By maintaining a consistent team selection, Liverpool have developed chemistry and understanding among its players, which has translated into better on-pitch performances.
Control and tactical acumen: The Reds' ability to dictate the tempo and press effectively has allowed them to force the opposition into mistakes and create more chances.
Key performances: Standout individual contributions, particularly from Virgil van Dijk and Alisson Becker, have been instrumental in Liverpool's defensive solidity and overall success.
So, as we continue to follow the Reds on their journey this season, let's remember the insights gleaned from the Under Pressure Podcast. By appreciating the tactics, strategies and individual performances that have fuelled Liverpool's winning streak, we can better understand the beautiful game and revel in our team's triumphs.
As Henry Winter once said, "Football is a simple game made complicated by people who should know better." And thanks to the Under Pressure Podcast, we're all a little more enlightened about the complexities that drive Liverpool FC.