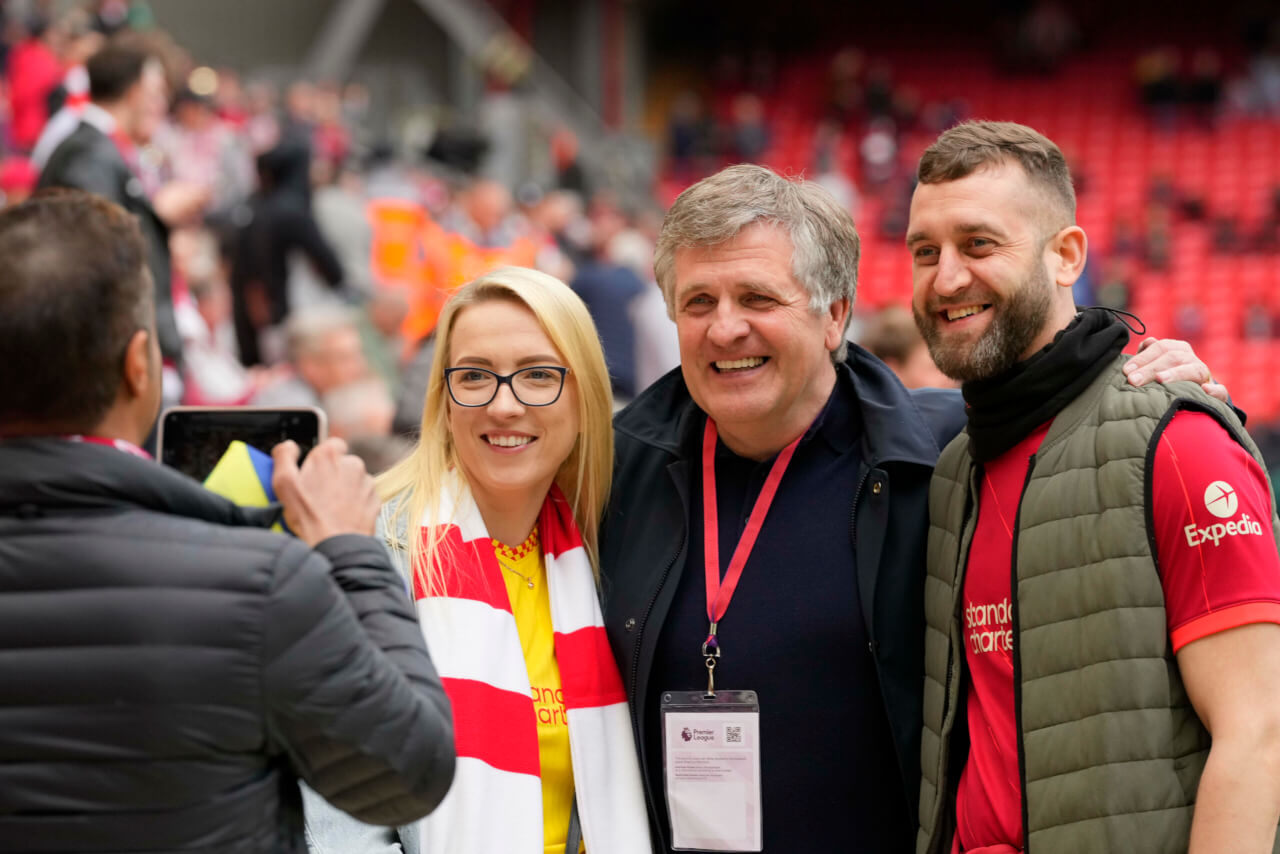 Robbie Fowler and Jan Molby Talk Klopp's Liverpool

The Great Dane Joined Robbie Fowler on the Official LFC Podcast To Discuss Klopp's Reds
Listeners to Anfield Index have basked in the delight of hearing to Jan Molby on his official 'Molby On The Spot' weekly podcast with Trev Downey for 5 years now, but this week The Great Dane has been moonlighting with the official Liverpool FC Podcast; with none other than fellow Reds' Legend Robbie Fowler dropping the questions.
Having played for LFC for more than a decade, the Great Dane has a wealth of experience and insight to share. In his recent conversation with Robbie Fowler and Peter McDowall, Molby shared his thoughts on the current Liverpool FC team and their prospects. Here are some of the highlights from that enlightening chat.
From the 80s to Today – The Evolution of LFC
Jan Molby knows the game of football inside out. He's seen the sport evolve, and he's been an integral part of that journey. On the podcast, Molby said, "The game has changed so much from the time I played. Today's game is quicker and more physically demanding." He also acknowledged the importance of adapting to these changes to stay competitive.
When asked about Liverpool FC's current manager, Jürgen Klopp, Molby had nothing but praise: "Klopp has been fantastic for Liverpool. He understands the culture of the club and has built a team that's able to compete at the highest level." Molby's admiration for Klopp is evident as he elaborated, "He's brought stability and a winning mentality to the club. The fans love him, and he's got the players believing in themselves."
The Importance of Youth Development
Molby is a firm believer in nurturing young talent, and he sees great potential in the current crop of Liverpool youngsters. He told Fowler, "Liverpool have some fantastic young players coming through, like Harvey Elliott and Curtis Jones. It's important for the club to continue developing these players and giving them opportunities."
As a three-time league champion and European Cup winner with Liverpool, Molby knows what it takes to succeed at the highest level. When discussing LFC's chances in Europe, he said, "I think the club has a good chance of success in the Champions League. They have a strong squad and a manager who knows how to win on the biggest stage."
Jan Molby's Legacy
Jan Molby's legacy as a Liverpool player is secure. He was a midfield maestro with an incredible ability to control the game and dictate play. Molby fondly recalled, "I loved playing for Liverpool. It was an honour to wear the red shirt and represent such a fantastic club."
The relationship between Molby and the Liverpool faithful has always been strong. The Great Dane acknowledged the supporters, saying, "I have a special connection with the Liverpool fans. They've always supported me, and I've tried to repay them with my performances on the pitch."
Liverpool FC is a club with a rich history, and Jan Molby is an integral part of that legacy. As a player and a pundit, his insights into the game and his love for LFC are truly inspiring. In a world of constant change, both on and off the pitch, Molby's wisdom is a reminder of the qualities that make Liverpool FC great: passion, hard work, and an unwavering commitment to the beautiful game.