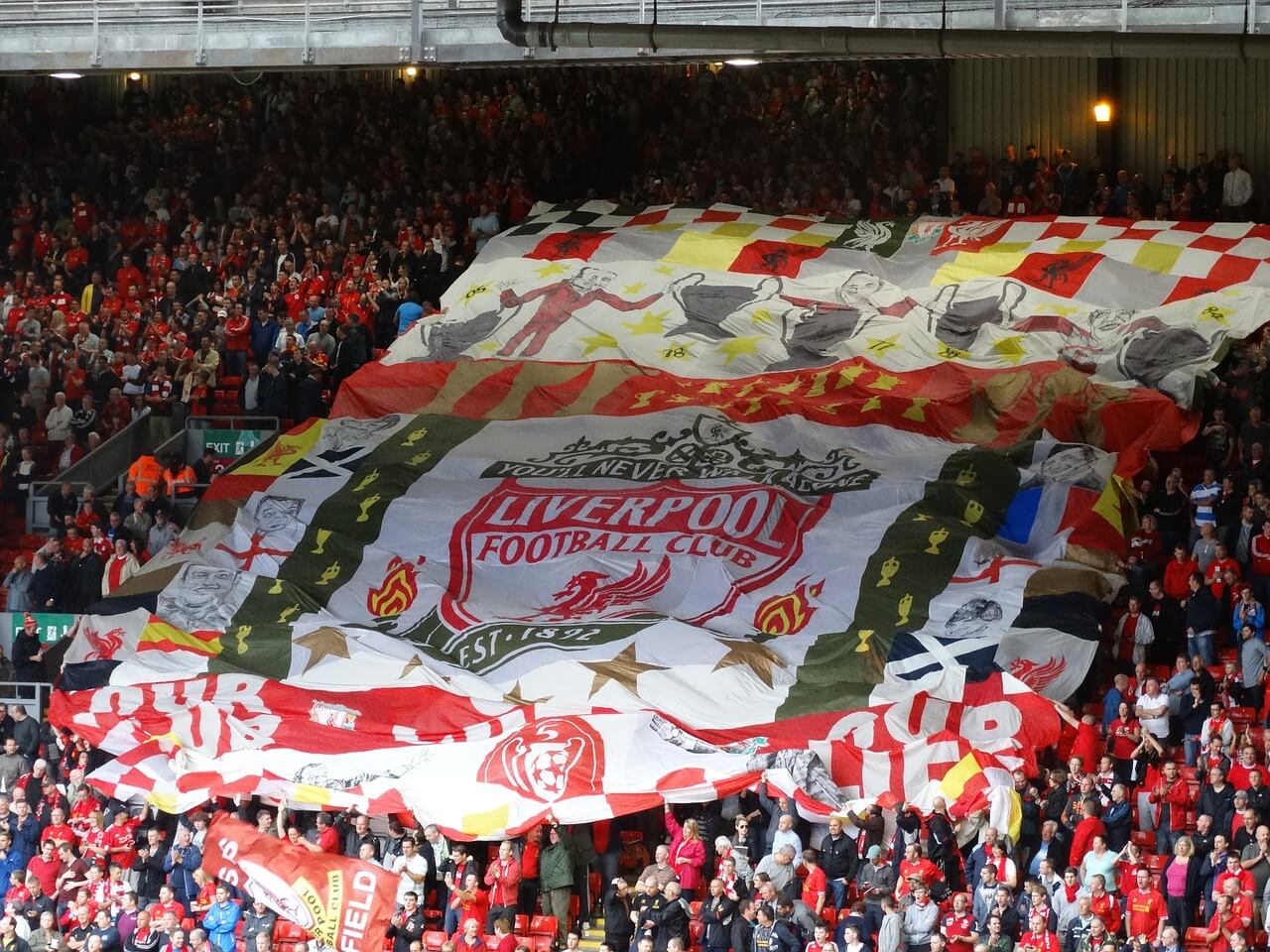 The Guide to Getting Liverpool FC Tickets
Liverpool FC is one of the most famous and well-supported football clubs in the world, and the team has a rich history and a global fan base. Unsurprisingly, Liverpool tickets are notoriously hard to get a hold of. Still, there are some things that you can do to increase the odds of securing a ticket to watch your favourite team play.
If you're looking to attend a match at the iconic Anfield stadium, you'll need to be quick and strategic to secure tickets. In this guide, we'll provide tips for both local and non-local fans, and also discuss how to spot and buy tickets quickly. Finally, we have included some quick tips on how you can make your match-day experience that much more affordable and enjoyable.
Tips for Locals to Get Tickets
If anyone deservers to enjoy a great Liverpool FC game, it is the locals. The community has supported the team for decades and the club is at the heart of all things Liverpool. As a local fan, you have several options for purchasing tickets. Below are a few tips that you can use to improve your chances of securing tickets to your desired match:
Official Liverpool Membership
Becoming an official member gives you priority access to tickets, which is perhaps the best way to secure regular tickets. There are various tiers of membership, with each offering different benefits, so be sure to choose the one that suits your needs best.
Membership isn't always cheap, and season tickets are infamously hard to get your hands on even for locals. Still, the sooner you join the waiting list, the sooner you can attend regular matches.
Local Member Sales
Another option that locals can use to get tickets is to take advantage of the local members sale.
Liverpool FC kindly holds a local members sale which gives local fans access to a limited number of tickets. Ensure that you have the necessary documentation proving your local residency and be prepared to act quickly when the sale goes live for the best chances of getting a ticket.
Attend Cup Matches & Friendly Games
It is generally easier to get tickets for domestic cup games and pre-season friendlies, so it could be worth looking for tickets to such matches as opposed to the most sought after ones of the season. Keep an eye on the club's official website for announcements and ticket availability for these matches.
Tips for Non-Local Fans to Get Tickets
If you're a non-local fan, you may face additional challenges in securing tickets since the demand for them is so high. However, there are still ways to increase your chances which we will look at below.
Purchase a Hospitality Package
Liverpool FC offers a range of hospitality packages that include match tickets, although these packages can be more expensive. They often guarantee you a seat and additional amenities such as meals and access to lounges.
Depending on where you work, you should find out if they offer any corporate incentive schemes or options to secure a Liverpool hospitality package.
Book through an Official Travel Partner
The club has official travel partners who provide ticket-inclusive packages, including accommodation and transportation. This can be an especially convenient option for fans travelling from abroad.
Make sure you research the partner well beforehand to avoid being let down on the day, and shop around a good amount to secure the best price.
Try your luck with General Sales
Although tickets sell out quickly, there are instances where general sale tickets become available. Stay vigilant and monitor the club's website for announcements. Again you will need to act fast when any tickets become available here, since so many others will be fighting for them!
Ticket Resellers
With football tickets being so hard to get your hands on, especially for the most popular teams like Liverpool, a number of ticket reselling websites have popped up over the years.
Such websites connect people selling in-demand tickets with those looking to buy them, and providing you do your due diligence they can be a good way to secure tickets to a game that you're looking to attend.
Make sure you read reviews about the reseller that you're going with, and be careful when ordering from any new reseller or provider.
When buying Liverpool FC tickets from a reseller it isn't only price that you want to keep in mind, you will also want to look at where the seats are located, if the seller can be trusted, and how you will receive the tickets.
How to Spot and Buy Tickets Quickly
To improve your chances of securing tickets, consider the following tips:
1.  Subscribe to Liverpool FC's Mailing List
By subscribing to the club's mailing list, you'll receive updates on ticket sales and other important information.
2.  Use Multiple Devices
When trying to buy tickets online, use multiple devices and browsers to increase your chances of accessing the ticketing system.
3.  Be Prepared
Have your membership details, payment information, and preferred seating options ready before tickets go on sale to expedite the process.
How to Make Going to the Game More Affordable
Attending a Liverpool FC match can be costly, but there are ways to minimise expenses. We have listed a few ways to do just that below!
1.  Plan Ahead
Book your transportation and accommodation well in advance to take advantage of lower prices.
2.  Share Expenses
Travel with friends or family and split costs for accommodation, transportation, and even meals.
3.  Explore Budget Options
Look for budget-friendly accommodations and consider public transportation or carpooling to save on costs. If you're on a tighter budget, compromise is the aim of the game here. Why splash out on the fanciest hotel if actually you are only bothered about enjoying the big game and a night out to (hopefully) celebrate a big win!
Conclusion
Securing Liverpool FC tickets can be challenging, but by following these tips and staying vigilant, you'll improve your chances of attending a match at Anfield. Whether you're a local or non-local fan, plan ahead, explore your options, and make use of the resources provided by the club. Finally, don't forget to consider ways to make your matchday experience more affordable, so you can focus on enjoying the electric atmosphere and cheering on the Reds!