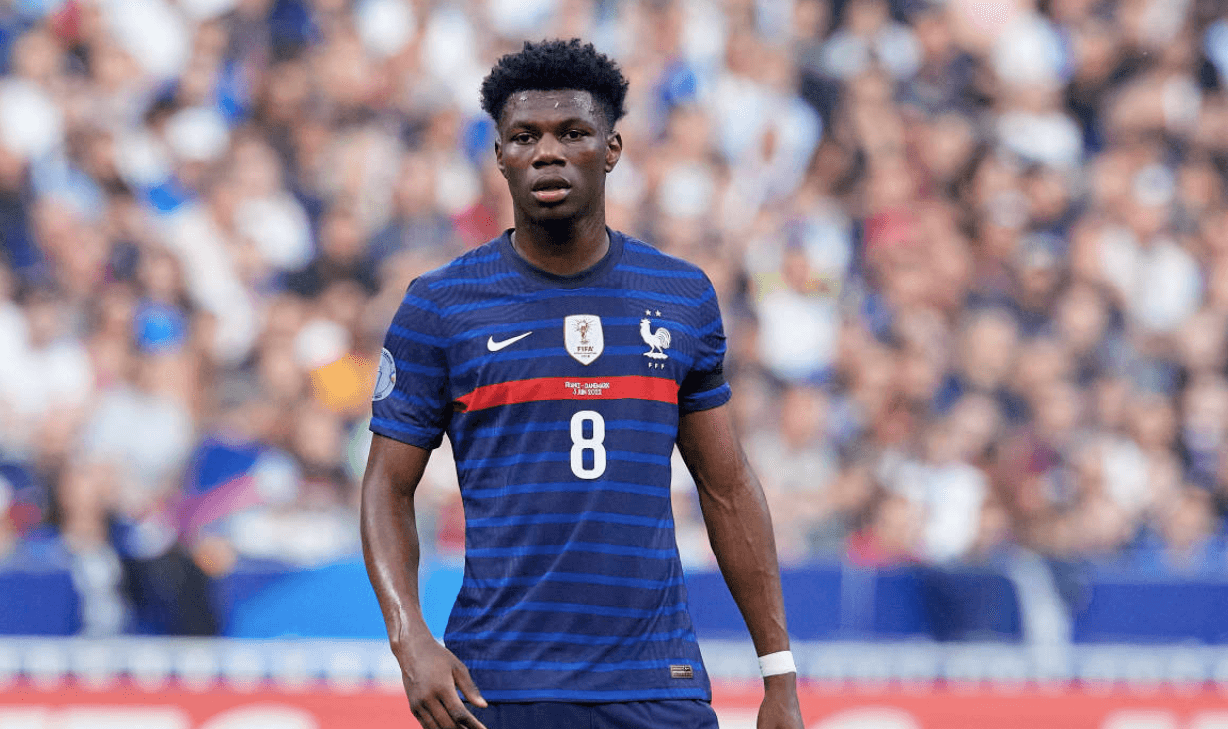 Scouting Report: Aurelien Tchouameni
Sometimes in life it's a case of coulda, woulda, shoulda but it just doesn't happen for whatever reason. It's irrelevant to keep talking about it but that's what happens with some people. In football terms, it's an easy situation for journalists to keep luring in a fanbase that doesn't quite realise it and even if there is an element of truth in the reports that are starting to come though, they're best ignored. This one is easy click-bait at anytime for obvious reasons in Liverpool's current situation, but should be nothing more than yesterday's chip paper.
What's Been Said?
Quite a bit about Aurelien Tchouameni, the player that Liverpool spent all of last summer trying to tempt to Anfield before he chose Real Madrid. Both Deportes Cuastro in Spain and John Richardson for the Mirror have claimed that the Reds have made enquires to again try and tempt the 23 year-old to Anfield, but Real have rebuffed the attempts. Fellow Mirror columnist David Maddock had written that the French international was on our list of defensive midfielder targets too and you'd expect others to use his name throughout the summer window.
What Does He Bring?
There were a number of reasons why Jurgen Klopp wanted the former Monaco man and they still hold true, despite his first season at The Bernabau being a settling in type one. Tchouameni is a physical beast standing at 1m 88cm and is renowned for his aerial prowess and interceptions. It's not just the former Bordeaux man's physicality that stands out, but being in the right place at the right time as well as a strong passer. He's a progressive player that still needs work on his weaker foot, but even against Getafe where they rested eight players ahead of the champions league second leg he stood out. The most touches, most passes and possession won in that one.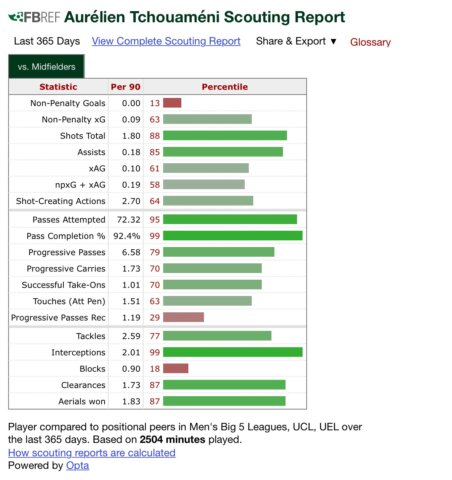 Stats and Info
The Rouen-native is vastly experienced at the top level for someone so young and was a key member of France's World Cup squad. According to capology.com, he commands a wage of just over €240k per week after his €100m transfer from Monaco on the summer, with a contract though until 2028. His metrics are highly impressive despite not being a regular starter, with focus on his pass completion and number of interceptions per 90 mins. His passes attempted per 90 mins is well in line and possibly above what you'd want from a Liverpool midfielder.
Price Tag and Realistic
This would be the dream for Jurgen Klopp, but the stark reality is that this is what it's likley to remain. Florentino Perez would be looking to fully recoup his money if he'd even consider it and both these elements make this highly unlikely. With the Reds looking likely to finish in the Europa places and unlikely to match his current wages, it's practically impossible to see this one. Best to skip on if and when this comes up again this summer. Sometimes you just can't have nice things.