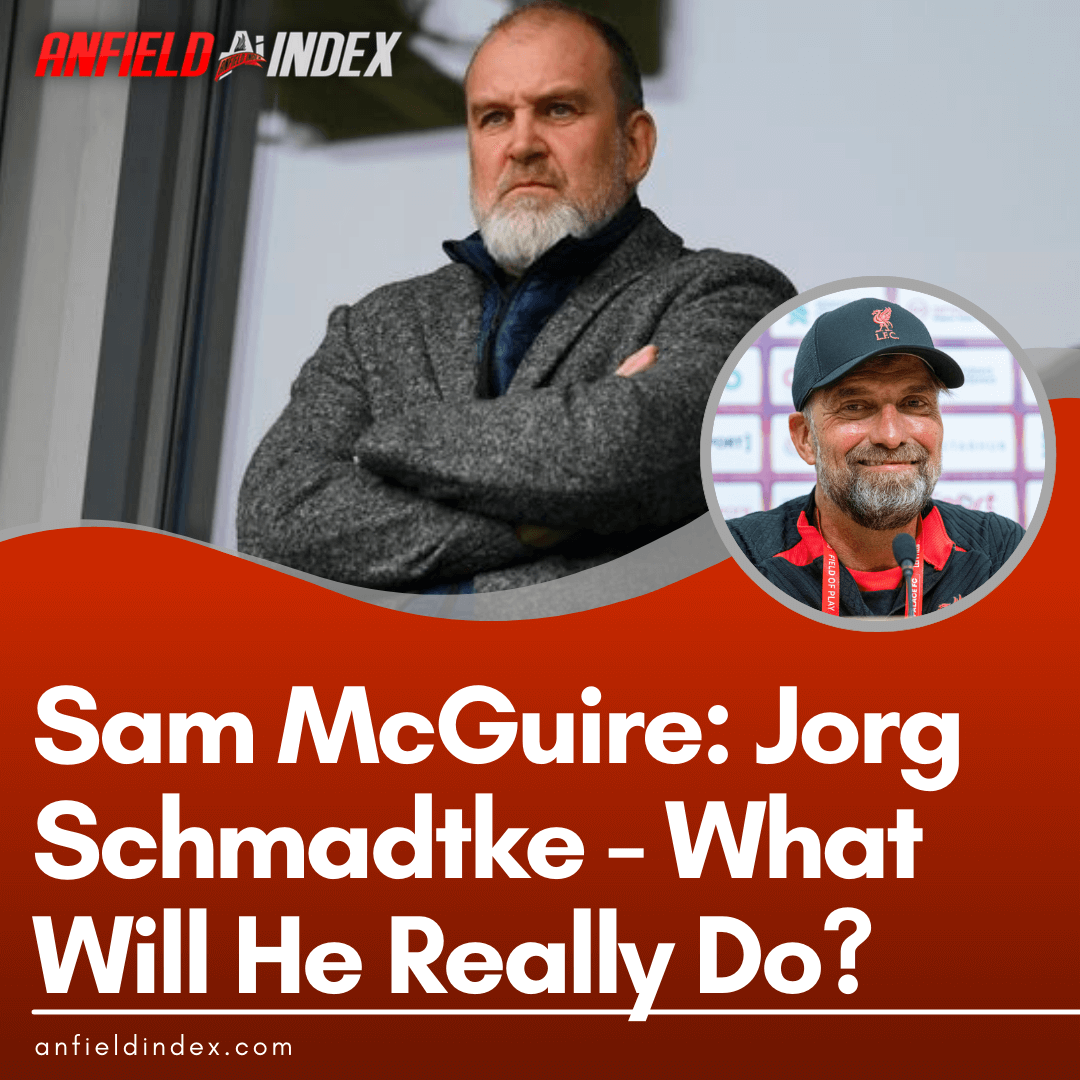 Jorg Schmadtke - What Will He Really Do?

No Sporting Director role is the same. A lot of guesswork goes into what these guys do for clubs, and this is apparent when reading all things Jorg Schmadtke as of late.
According to the Daily Mail, a three-year deal is on the table and he's expected to sign soon to oversee Liverpool's business this summer. Reports in Germany seem to suggest he's taking up a three-month consultancy role to help the Reds navigate this transfer window before they name the long-term successor to Julian Ward.
Schmadtke is credited with improving a number of German clubs, including Wolfsburg, and people are quick to cite the transfers these clubs have made when he's been involved. In reality, only a handful of people know the role the 59-year-old had in these deals.
He could just be the man tasked with getting these transfers over the line. He's told the budget and he negotiates with the selling club. He could have a much more hands-on role in player identification working with the data and scouting teams. Maybe he was one of the people to do background checks on these players prior to their arrival.
We don't actually know what his involvement is, so why are we making assumptions? Why are some people lauding him for the signing of Maxence Lacroix? He's developed into a good centre-back but at the time of his arrival, he was playing for a lower league Ligue 2 side and Wolfsburg paid around £4million for him. It was a gamble and it paid off. If Liverpool paid that sort of money for a Ligue 2 player, some would have a meltdown.
The Lacroix deal only appears superb value for money because he's improved as a player. Had he not, people would've criticised Schmadtke – who has zero say in first-team coaching – for the signing.
And we don't even know what role he had in the deal.
There's no point analysing this potential hire based on what he might've done in the past.
Similarly, why are they criticising him for the sale of Victor Osimhen?
Back then he was a teenager and he was struggling to adapt. He said as much in an interview a few years back.
"When I arrived at Wolfsburg, everything was different compared to what I was used to," Osimhen told Sport1. "The food, the climate, the language, the way people treated me. I thought, will I get through this? But if I had stayed in Nigeria, I wouldn't have been given a chance like the one they gave me in Germany. It was my first time in Europe. I was only 18 but didn't have the time to adapt."
His body wasn't used to the demands being placed on it. Wolfsburg weren't in the best place at the time and couldn't be patient with the youngster, so he was sold after a successful loan spell in Belgium.
Schmadtke can't be blamed for that in the same way he can't be praised for Lacroix. It is guesswork shaped by how you want to view him.
Michael Edwards used to get credited with all of the transfers at Liverpool but in reality, he just headed up that data team. The likes of Ian Graham and Will Spearman would've played a part in identifying these players, Edwards would've just been the one negotiating these deals. Spearman is still involved, as are Barry Hunter and Dave Fallows. We won't need Schmadtke to be a talent spotter, we'd just need him to be able to close a deal and he can do that.