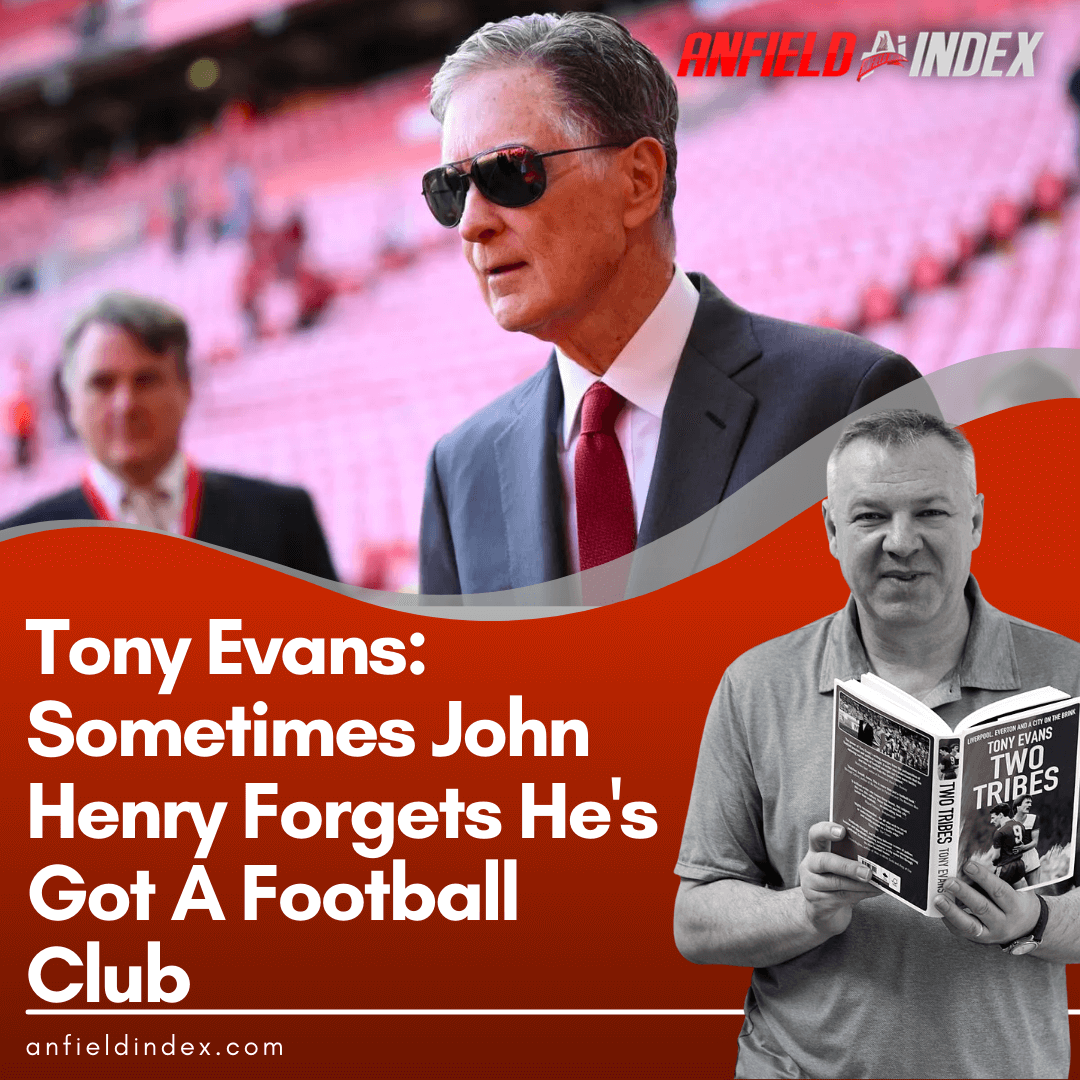 Sometimes John Henry Forgets He's Got A Football Club
Mason Mount? The 24-year-old's name keeps coming up whenever Liverpool's summer transfer strategy is discussed. There's a solid link with the Chelsea player.
Is he a good fit? Having seen a fair amount of him, I'm not so sure. What exactly is his position? He's not really a midfielder. Nor an out-and-out forward. He isn't a No 10.
What have Jurgen Klopp and what's left of the recruitment department seen? I suppose the best way to look at it is to compare him to another London-based player who raised some eyebrows when he came to Anfield.
Alex Oxlade-Chamberlain provoked similar doubts when he was at Arsenal. What was his best position? Arsene Wenger didn't seem to know. He shunted Ox around the pitch, deploying him wide sometimes, in the middle on occasion and even up front.
Quite a few of us were unsure whether he'd suit a Klopp midfield. Even the player himself doubted it when he initially arrived and it took him a couple of months to get used to his new manager's methods and intensity. When he settled, he was a revelation.
Who knows what he could have achieved if not for the dreadful knee injury he suffered against Roma five years ago? Klopp found his position on the right of midfield.
Mount is an intelligent player. Still can't see it myself but I've been wrong before. Ox is living proof.
*
Ultimately, Oxlade-Chamberlain's time at Anfield will be looked back on with a tinge of regret but none of it was his fault. The ligament injury was catastrophic. It's impressive that he's come as far as he has after it. He'll leave in the summer with everyone wishing him well.
Interestingly, he could have had a longer career with Liverpool. The club really fancied him when he was at Southampton.
John W Henry had a conversation with Nicola Cortese and asked the Southampton chairman for first refusal on the youngster. Cortese agreed and when the Saints were ready to sell the 18-year-old, he made the call to Boston.
Henry never rang back. Arsenal stepped in and that was that.
Those of us who've been around FSG often talk about Henry being disengaged with LFC for much of the time. He has bursts of interest and then his attention slips and it's almost like he forgets he's got a football club. This is an example of that mindset. Not sure much has changed in the 12 years since then, either.
*
On the subject of FSG, didn't I used to give updates on the proposed sale? Nah, me neither.
*
It was the anniversary last week of the greatest day in the club's history. On May 10, 1986, Liverpool beat Everton in the FA Cup final to secure the Double, a feat that was rare back then.
There are loads of reasons why it was important. Aside from the local rivalry and the first Merseyside FA Cup final — the competition meant much more than it does now — the victory came a year after Heysel. Liverpool started the season as pariahs and ended it on an unprecedented high.
It's vital to remember that football was on the brink. The eyes of the entire world were on that day at Wembley and there were plenty of people who expected — and even hoped for — an echo of Heysel. It was crucial that the game passed off without any trouble.
The behaviour of Evertonians was exemplary. Even though some deny it now, they chanted "Merseyside" and "Are you watching Manchester" alongside us after the match. If they'd have kicked off, the city's reputation would have been trashed again and who knows where football would be now?
It's sad the way the relationship between the two sets of fans has gone. Whenever I get the urge to hate Everton, I think of 1986 and how they acted after what must have been just about the most appalling footballing experience of their lives.
So, for that reason, I'm glad they look like staying up, the Blue bastards.
*
The other poignant anniversary this week was from 1989, the first match after Hillsborough.
It was a friendly against Celtic at Parkhead and took place on May 9.
This was a horrible time. Most of us questioned whether we'd ever set foot inside a ground again. I, for one, thought it was inappropriate for us to play any more games that season.
But the choice was made to carry on. The team warmed up in Glasgow for the return to league and cup action.
The day restored a great deal of faith in football. Celtic made the brilliant decision not to give Liverpool supporters a dedicated section but to sell tickets to us in every part of the stadium. Small groups of Reds were scattered all over the place.
The reaction of Glaswegians was wonderful. They understood the pain of their visitors and were lovely. The emotion reached a crescendo at the final whistle when almost everyone in Parkhead sang You'll Never Walk Alone.
Football is about community, togetherness and shared purpose. It's never been better illustrated than that day in the east end of Glasgow.
*
Six victories in a row now but it's the scruffiest winning streak I can remember. Who cares about that? The only thing that matters is points.
The Champions League is probably just out of reach. However, going into the summer in a positive mood would be a relief after a winter like this.
The only thing the team can do is keep the pressure on Manchester United and Newcastle. If you do, you never know.
May is a month when strange, unlikely and positive things often happen to Liverpool. Fingers crossed…