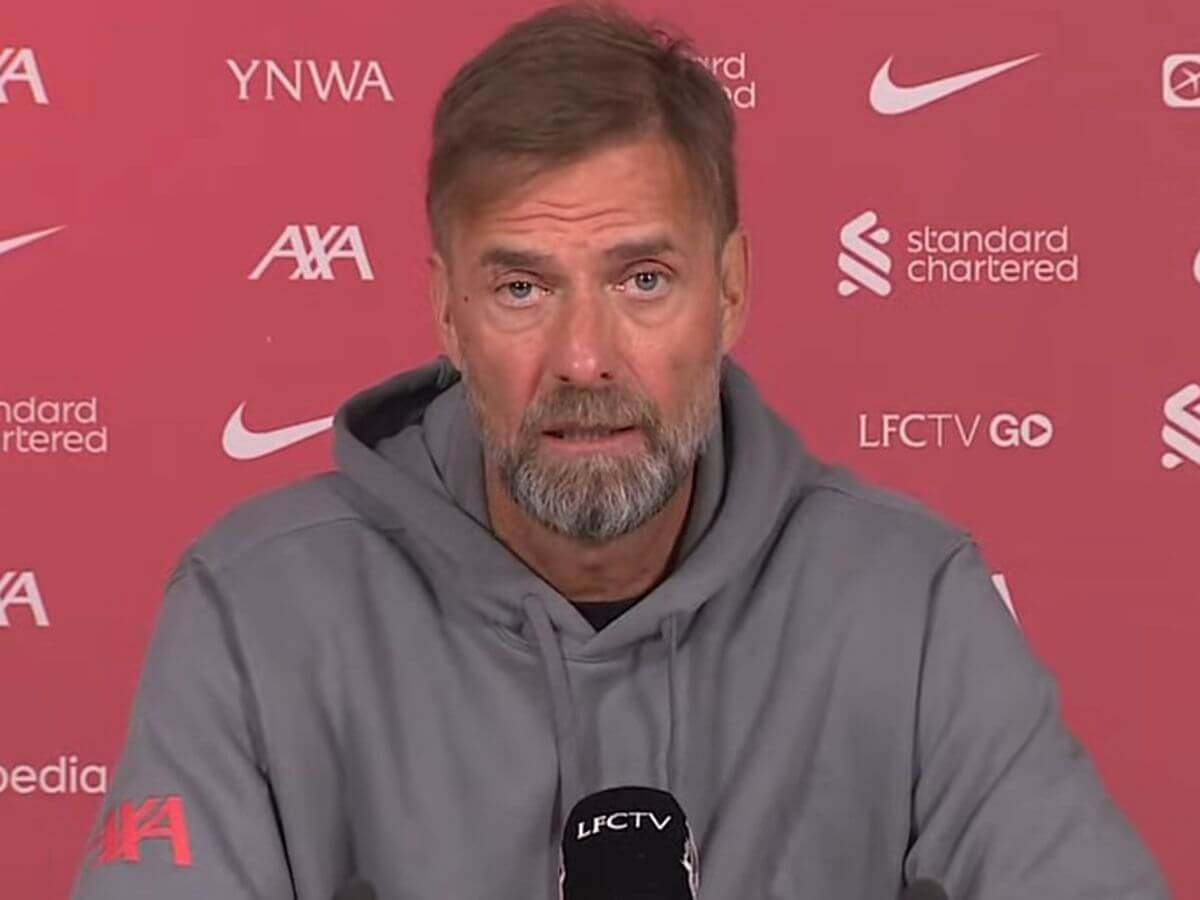 Klopp on Leicester Battle and Liverpool's Future - Press Conference Insights
Jurgen Klopp's Press Conference ahead of Leicester vs Liverpool Clash
Jurgen Klopp, has always been forthright with his thoughts. In his press conference this morning ahead of the all-important Leicester vs Liverpool Premier League clash, Klopp shared his views on the current form of his team, his expectations from the match, and his plans for the future. Let's delve into some key insights from the presser.
Klopp Praises Leicester's Resilience
The Liverpool boss lauded the strength and resilience of the Leicester team, acknowledging their storied journey in the Premier League. "The situation is obviously completely different. I don't want to compare with Brendan's team and Dean Smith's team. They are in a relegation battle," Klopp stated. This nod to the constantly evolving nature of football is a testament to Klopp's understanding of the game's realities.
Despite Liverpool's recent run of form, Klopp was careful to manage expectations. Acknowledging Leicester's recent struggles, he noted the potential challenges his team could face, saying, "What we have to expect is a team who wants to stay in the league and will fight for that with all they have." He underlined the importance of readiness for the fight, hinting at an intense game ahead.

When questioned about Liverpool's summer signings and the influence of Champions League football on potential recruits, Klopp maintained his firm belief in the club's ethos. He candidly remarked, "If you join a club, it's not what you want to reach something together with the club by not serving on the way if the club created before."
He further addressed the Champions League situation, emphasising that the lack of guaranteed Champions League football this year does not diminish the club's value. He reassured fans, stating that Liverpool "will be really attractive for a lot of players."
Discussing Liverpool's Recent Turnaround
Klopp also spoke at length about Liverpool's recent return to form, attributing the improved results to a variety of factors. "Sometimes you need to change big things to get a turn around… sometimes you have to change big things," Klopp opined. He recognised the need for continuous evolution and adaptation in the face of changing circumstances.
The Liverpool boss did not overlook Mo Salah's fantastic season, despite the spotlight on other players. Klopp was effusive in his praise for the Egyptian King, stating that Salah would be "an all-time great" after he finishes his career.
In conclusion, Klopp's press conference was a balanced mix of looking back at Liverpool's season so far and looking ahead to future challenges and opportunities. This weekend's Leicester vs Liverpool match promises to be a high-stakes encounter, and Klopp's words have set the stage for a compelling showdown.
Whether it's recognising the strengths of the opposition, ensuring his team is prepared, discussing potential player signings, or praising his players' achievements, Klopp's candid approach continues to endear him to fans and pundits alike. The press conference was a testament to Klopp's unwavering commitment to the club, his players, and the beautiful game of football.