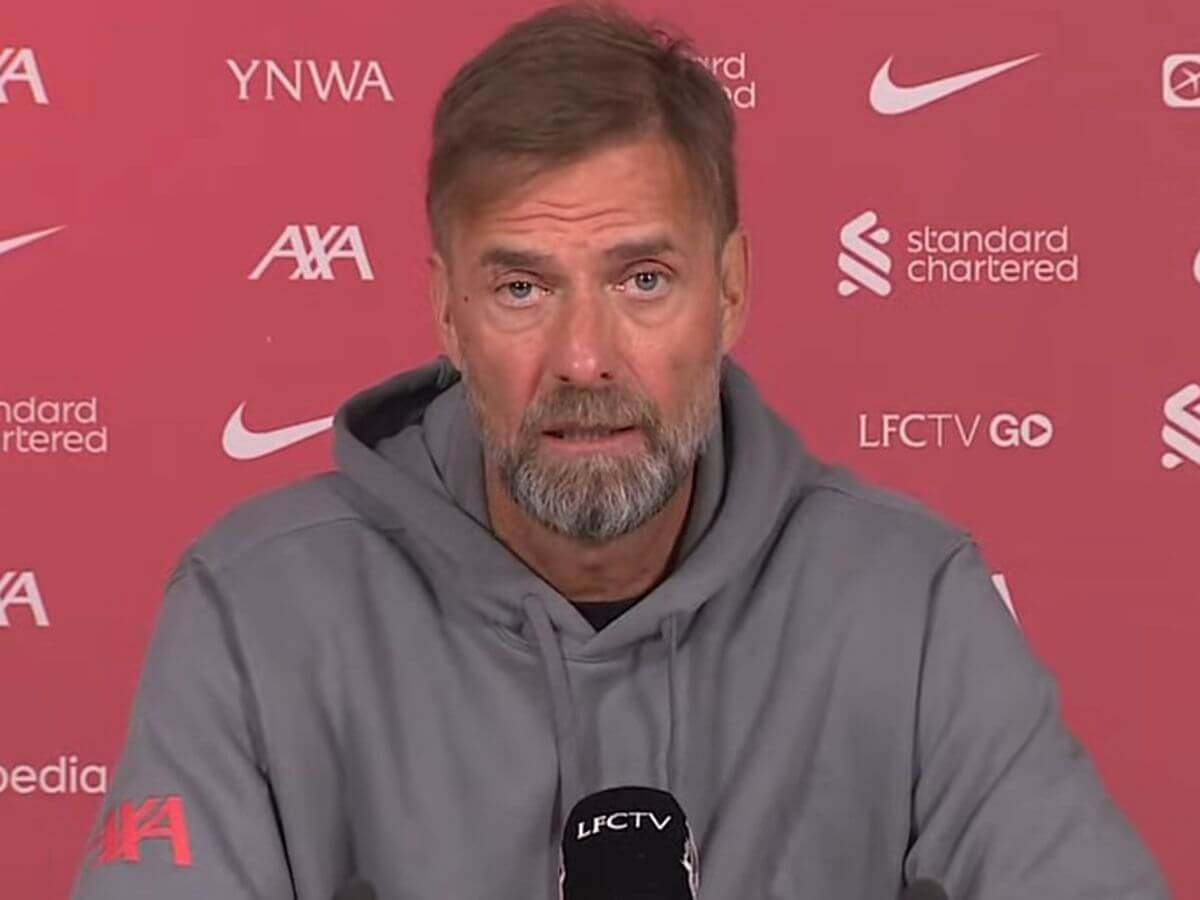 Klopp: 'Can we create a team that can win majority of games? YES!'
Jurgen Klopp's Embargo Press Conference: Reds Comeback Strategy
Jurgen Klopp, took centre stage at his embargo press conference on Friday which has been released publically this morning. Klopp, known for his candidness, offered some valuable insights into the team's current state and future prospects.
Klopp's Confidence in the Liverpool Squad
Despite Liverpool's lack of contention for this season's Champions League or Premier League, Klopp remains resolutely optimistic. His belief in his team is unwavering, and he continues to praise their relentless intensity and desire, even amid challenging circumstances.
"I never questioned these boys, never. Mentality-wise or whatever, these boys are exceptional," Klopp said, his faith in his squad evident.
He acknowledged Liverpool's inconsistent performance but stressed the importance of focusing on the future. Klopp's focus remains on the remaining games of the season, urging his team to build on their performances and learn from past experiences.
Klopp discussed the challenges associated with integrating a new striker into a team that is currently underperforming. He pointed out that missed chances are a part of the game, urging the team to create more opportunities for scoring.
"Missed chances are normal," Klopp argued, suggesting that more creation on the pitch would lead to more goals, and, therefore, more success.
Inevitably, the conversation turned towards the 20-point gap between Liverpool and Manchester City. Klopp was pragmatic in his response, saying it's not about the other teams but rather about Liverpool's performance.
"Can we create a team who can win the majority of the games? Yes, that's what we can." Klopp's statement underlines his unwavering belief in his team's ability to bounce back.
The Importance of Player Recruitment
One of the most intriguing aspects of Klopp's embargo press conference was his discussion about player recruitment. Klopp highlighted the importance of understanding the player beyond his technical skills.
"The conversations are about the person, the human behind the player, the boy behind the player, the family," Klopp emphasised, suggesting that the personality and character of a player are as vital as their on-pitch skills.
However, he also expressed frustration over the restrictions that make it difficult to communicate directly with potential recruits.
With Jurgen Klopp at the helm, Liverpool fans can rest assured that their team is in good hands. Despite a challenging season, Klopp's optimism and faith in his players remain unshakeable. His insights from the embargo press conference reflect his commitment to the Liverpool cause, and his determination to turn things around is more than evident.
With Klopp's unwavering belief in his team's ability to bounce back, it's clear that Liverpool's journey is far from over. As Klopp rightly said, "The only thing we can do now is go with all we have for the last three games and really make the best of what we got so far."