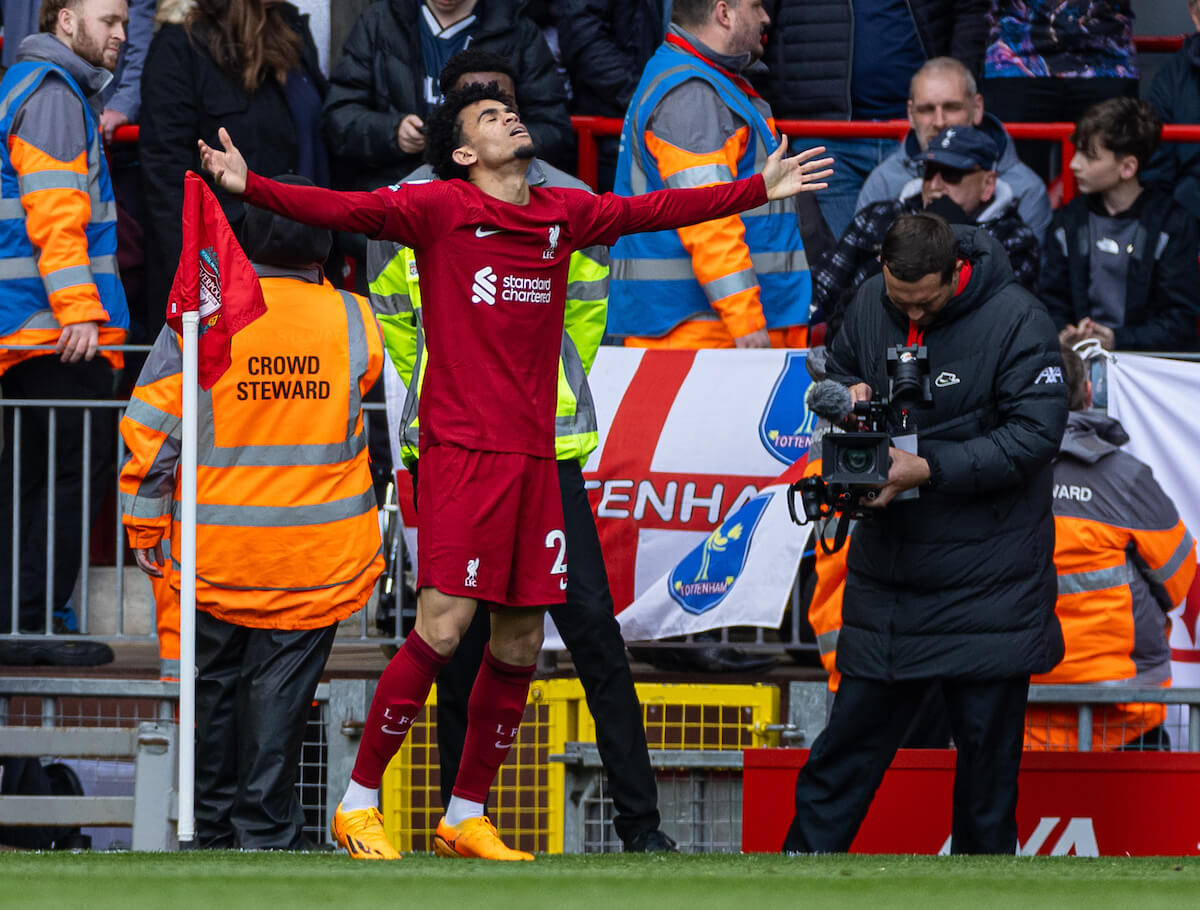 Luis Diaz: Klopp Unveils the Story Behind the Injury Struggle

An Uphill Injury Struggle for Luis Diaz: Klopp Reveals the "Absolutely Horrible" Scenario
Diaz's Struggle with Injury
As the English Premier League unfolds its drama and spectacle, Liverpool's Luis Diaz has been enduring a personal battle off the pitch. The winger's journey back to fitness after a knee ligament injury recurrence in Dubai, has been, in Jurgen Klopp's words to LiverpoolFC.com, "absolutely horrible".
The Reds' number 23 was on the cusp of a comeback during a mid-season training camp in December. However, a freak incident put him back on the sidelines, leaving the Liverpool camp in dismay.
Avoiding surgery initially for the injury sustained in October, Diaz was forced to go under the knife when the damage proved substantial. The surgery and subsequent recovery period effectively ruled him out for six months.
Klopp's Praise for His "Very Special Player"
The cloud of Diaz's injury seems to have a silver lining as the Colombian has recently returned to the squad, starting two of the past three games. His return was a cause of celebration for Klopp, who in an interview with the club's official website, was effusive in his praise for the player.
"[He] came back when we were in a training camp during the World Cup in Dubai, so we all thought, 'finally back'," Klopp said. "He trained exceptional, absolutely exceptional, and he slipped only a little bit on the grass, felt something, kept going on, everything is fine."
However, the subsequent scan revealed the unfortunate news, extending Diaz's spell on the sidelines. Klopp reflected on the incident, calling it "horrible, absolutely horrible."
Despite the setback, Klopp's admiration for Diaz is evident. Describing him as a "natural player" and "so football smart", Klopp extolled Diaz's ability to move in the right areas, naturally defend from his position, and pose a goal threat with his speed and 'cheeky' style. "Very, very special player, I have to say. We missed him a lot," Klopp added.
The ordeal surrounding Diaz's re-injury underscores the fine line that players tread when dealing with their fitness. A slight mishap can lead to significant damage, particularly for those attempting a comeback, shedding some light on why players sometimes seem to be out of action longer than expected.
Diaz's Future at Liverpool
With the recent arrivals of Darwin Nunez and Cody Gakpo following Diaz's explosive entrance last January, there was speculation about the Colombian's place in the squad. However, Diaz's return has re-established his key status, with Klopp likely to harness his direct brand of wide play in the team's strategy moving forward.
"There are a few explanations for our situation," Klopp further noted, referencing injuries to Diogo Jota and Roberto Firmino, and Nunez's challenging adaptation. "But you have to take life like it is and make the best of it, and that's what you do in football as well."
In a world where every game counts, Luis Diaz's journey back to fitness serves as a stark reminder of the physical toll football can take. But under Jurgen Klopp's guidance, the Liverpool squad is showing that resilience and determination can sometimes override adversity.