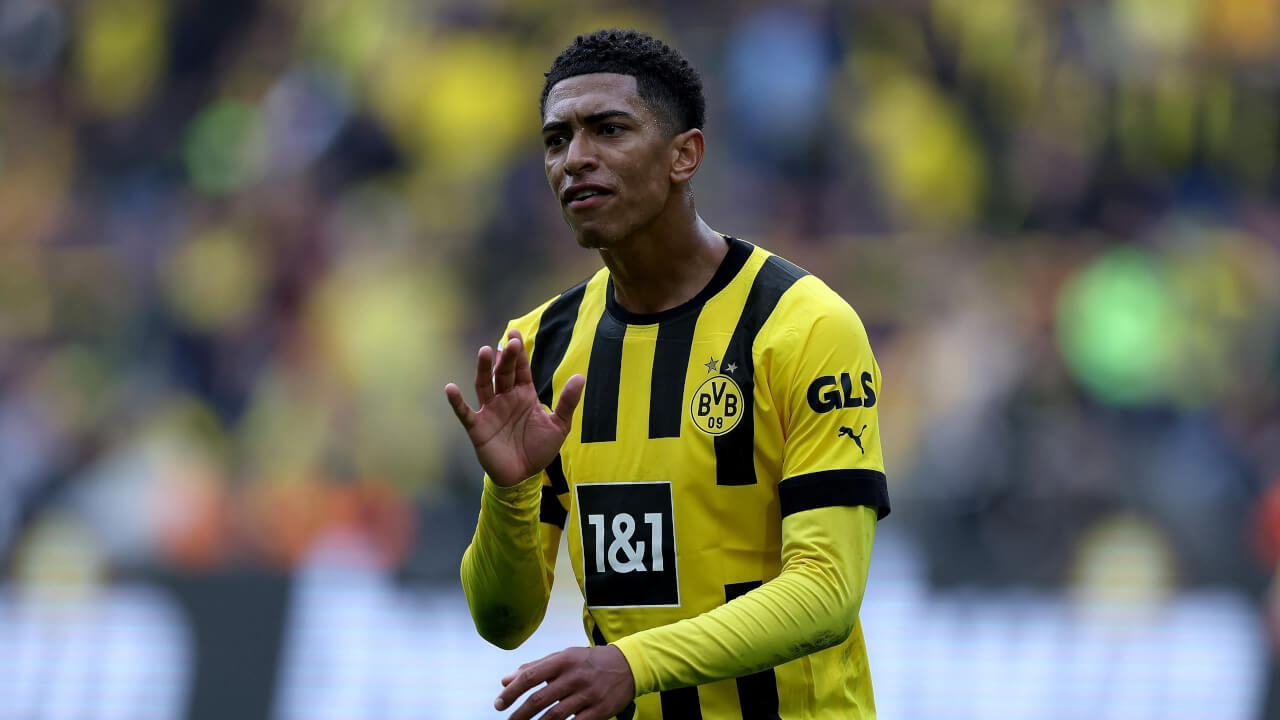 Liverpool's Pursuit of Jude Bellingham: Hope Springs Eternal

Jude Bellingham to Liverpool: A Glimmer of Hope for Reds Fans
For the avid fans of Liverpool, the idea of Jude Bellingham, the young English dynamo, donning the iconic red jersey has been a tantalising yet seemingly distant dream. The notion of Bellingham departing from Signal Iduna Park to grace the hallowed turf of Anfield feels like a far cry, but there might be a glimmer of hope on the horizon.
A recent statement from Dortmund's sporting director, Sebastian Kehl, suggests that they're not ready to close the door on the 19-year-old sensation's stint in Germany just yet. Kehl's comments, relayed via Twitter by Jan Aage Fjortoft, leave the door ajar for Bellingham to extend his tenure at Dortmund, and potentially, for Liverpool to revisit their pursuit of the prodigious talent.
Dortmund – SportBoss Kehl about Bellingham:

– After the season the process will get speed. I don't think we have no chance. If we win the the league ahead of Bayern that is a sign. At the end of the day it's up to the player https://t.co/WDh4IFlfTw

— Jan Aage Fjørtoft 🏳️‍🌈 🇳🇴 💛💙 (@JanAageFjortoft) May 14, 2023
Bellingham's Rising Star at Dortmund
The former Birmingham City youth player has had a phenomenal season with Borussia Dortmund, potentially leading the side towards their first league title since 2012. Bellingham's performances have certainly not gone unnoticed, with Liverpool amongst the many suitors keeping a keen eye on his progress.
Yet, despite the allure of this possibility, the truth may be somewhat sobering. Can Liverpool realistically envision signing Jude Bellingham? The plain answer is, unfortunately, no.
Even if Jurgen Klopp's squad pull off the seemingly impossible feat of qualifying for Champions League football for an unprecedented seventh consecutive season, the financial windfall accompanying it may still not sway the club's recruitment strategy.
The harsh reality is that, in light of the current requirements of the midfield department, even the promising displays from Curtis Jones and Trent Alexander-Arnold may not be sufficient to change the trajectory of Liverpool's recruitment team.
Future for Bellingham at Anfield?
But let's not get too disheartened yet. If the perfect storm were to occur, with Liverpool securing a place in the top four, effectively bolstering the midfield, and Bellingham opting to extend his time at Dortmund, there's no reason why the club couldn't revisit the idea of signing the England international.
Assuming Liverpool aren't confronted with an urgent need to overhaul a squad department, they could be in a stronger position to challenge the likes of Manchester City and Real Madrid for the prodigious talent that is Jude Bellingham.
In this ever-evolving world of football, one thing is certain: if the stars align just right, we might just witness Bellingham swapping the yellow of Dortmund for the red of Liverpool. However unlikely it may seem now, the dream is certainly still alive, and that in itself is a cause for optimism among the Liverpool faithful.