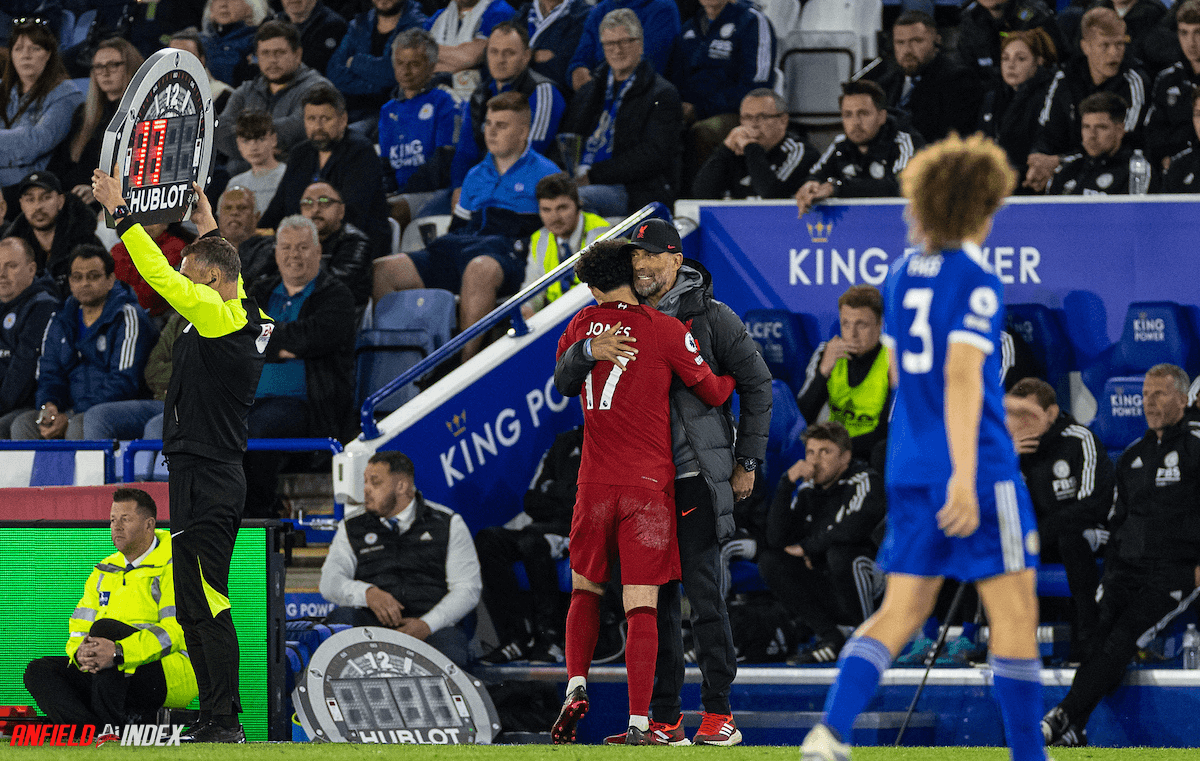 Lessons Learned Versus Leicester

Seven wins on the bounce. It seems mad to say that and still be saying that the Champions League is unlikely. That being said, Liverpool were a league above an abject Leicester City which looks like it will be the case come the end of the season. Again the negative side to this is the fact they'll pretty much gift the three points to Newcastle next Monday night. We look back at the lessons learned from a victory which could and should have been even more at the King Power.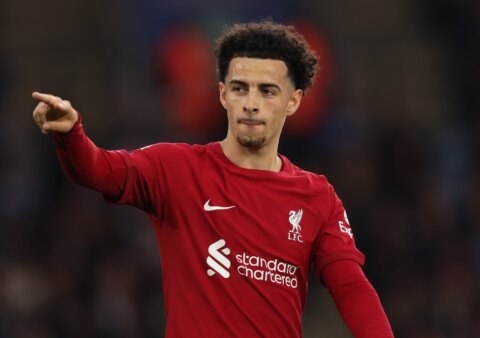 The Scouser In The Team?
Curtis Jones has been excellent in the last six games since the switch to the 3-2-2-3. The Toxteth-born player's shown that his ability to recover possession, counter pressing and ball retention skills are perfectly suited to this left-sided midfield role, but this was a different level. A late run and a controlled finish off a Salah pass for his first was only surpassed by the control off the pass by Salah again and a stunning volley for his second. Liverpool look better suited with Jones able to play and press higher for this side and he'll be difficult to shift even next season.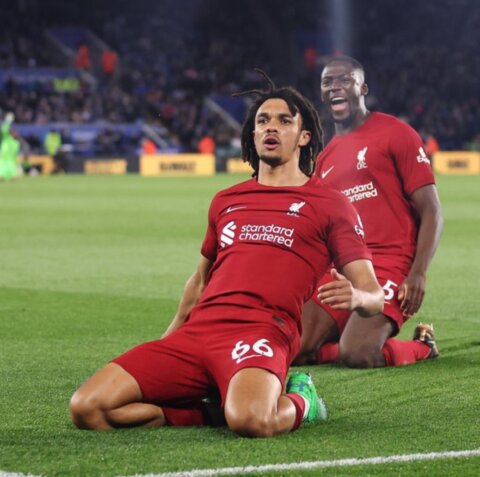 No …..THE Scouser In The Team
As much as the headlines will rightly go to Jones for his performance, Trent Alexander-Arnold was exceptional again. The West Derby born player controlled proceedings against from that double pivot position and most of what the reds did well came from him. In a repeat of the Chelsea games from 2019, a Salah back-heel saw the number 66 bend a beautiful strike into the top corner. No wonder Jurgen Klopp's smile was so wide. His tactical tweak and what appears to be his idea for the free kick is paying huge dividends for Trent and the team right now.
Salah Stats Insane, But He'll Be Annoyed
It seems crazy to say but you suspect Mo Salah will be frustrated with his performance tonight. The Egyptian king was again instrumental in Liverpool's attacks and a hat-trick of assists further underlined his importance. A couple of superb pick-outs of Curtis Jones preceded his rolled back-heel as he again registered double figures in assists for another campaign. However, his miss when put clean through by Gakpo will have annoyed him and everyone expected the net to ripple. He'll still get to thirty goals in all completions and twenty in the league though. Only a fool would bet any different.
A Bobby Tribute From The Travelling Kop
Despite three great goals, a clean sheet and a dominant performance there's only one thing that made any reds emotional tonight. The travelling Kop serenaded our number nine for even more minutes and his smile from the stand will have hit everyone. Even at full-time there was only one player the away fans wanted to show their love for and Bobby looked understandably emotional. Next week against Aston Villa will be even louder and even more emotional for everyone at Anfield and watching. Please for the love of god, let him be fit for. Even if it's just for a five minute sub cameo…