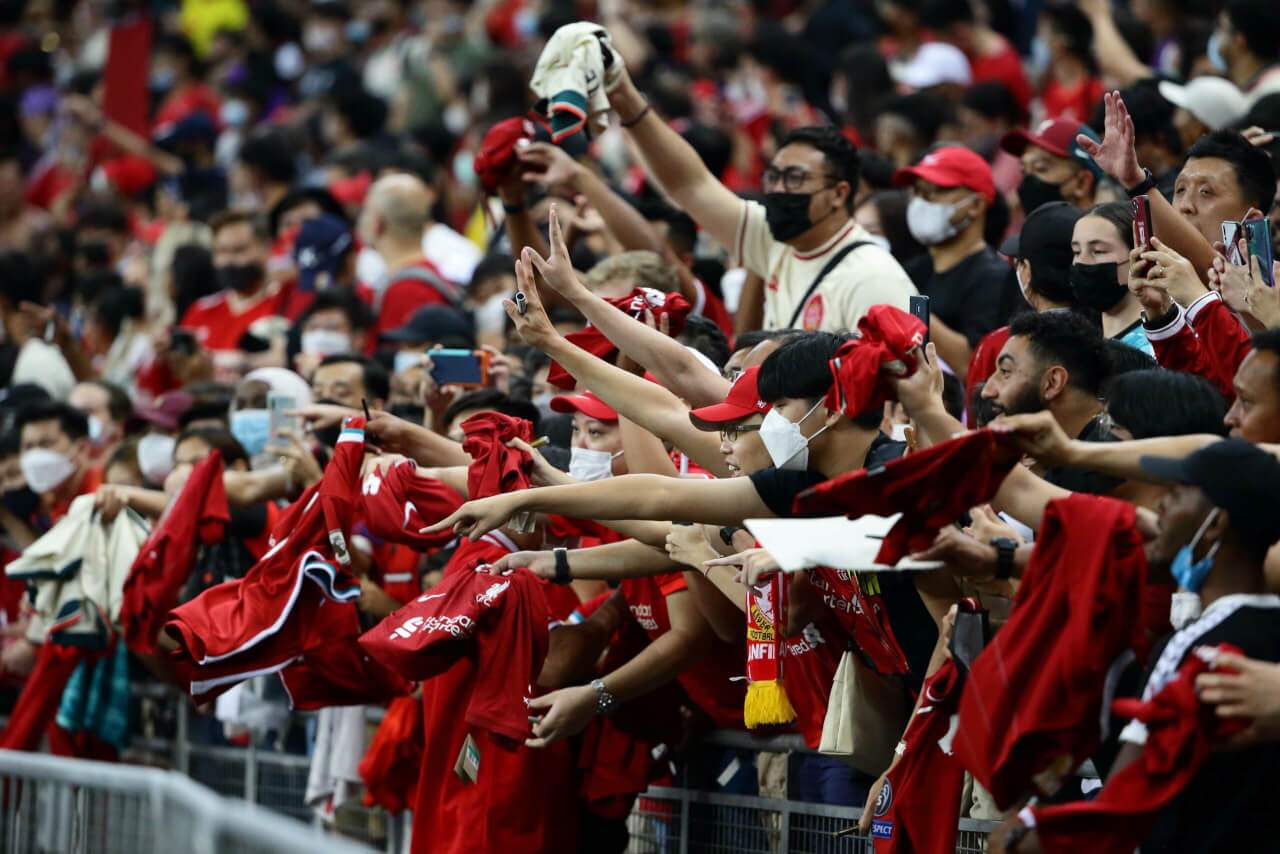 Singapore Beckons: Liverpool's Pre-Season Dates Announced
Liverpool Announces Singapore Showdown with Bayern Munich and Leicester City
This Summer, Liverpool will be making their way to Singapore, marking another milestone in their pre-season preparations for the 2023-24 campaign.
Liverpool in Singapore: A Welcome Return
Jurgen Klopp and his squad will reconvene at Kirkby on July 8, before embarking on a training camp in Germany. The next leg of their pre-season journey will take them to the heart of Asia – Singapore. The Merseyside giants will compete in the prestigious Standard Chartered Singapore Trophy, with two headline fixtures set to take place at Singapore's National Stadium.
Leicester City will be the first to challenge Liverpool on Singaporean soil on Sunday, July 30. Shortly after, on August 2, Liverpool will lock horns with Thomas Tuchel's Bundesliga titans, Bayern Munich. This grandstand event will undoubtedly provide Liverpool fans in Singapore with a thrilling pre-season spectacle.

Liverpool's Asian Fanbase: A Football Love Affair
Liverpool's popularity in the region is immense, with their previous friendly against Crystal Palace attracting over 50,000 enthusiastic spectators. Ben Latty, Liverpool FC's Commercial Director, expressed his excitement about the club's return to Singapore, noting the fantastic reception and top-notch facilities they received last year.
The chance to connect with the club's fanbase in Singapore, where nearly a fifth of the population identifies as Liverpool FC supporters, is an opportunity that Latty and the team simply couldn't pass up.
"In Singapore, almost a fifth of the population identify as Liverpool FC fans, which is amazing, and we can't wait to meet them again," he said.
Liverpool's Singapore adventure is set to be a crucial part of their pre-season, not only for team preparation but also for connecting with their passionate Asian fanbase.