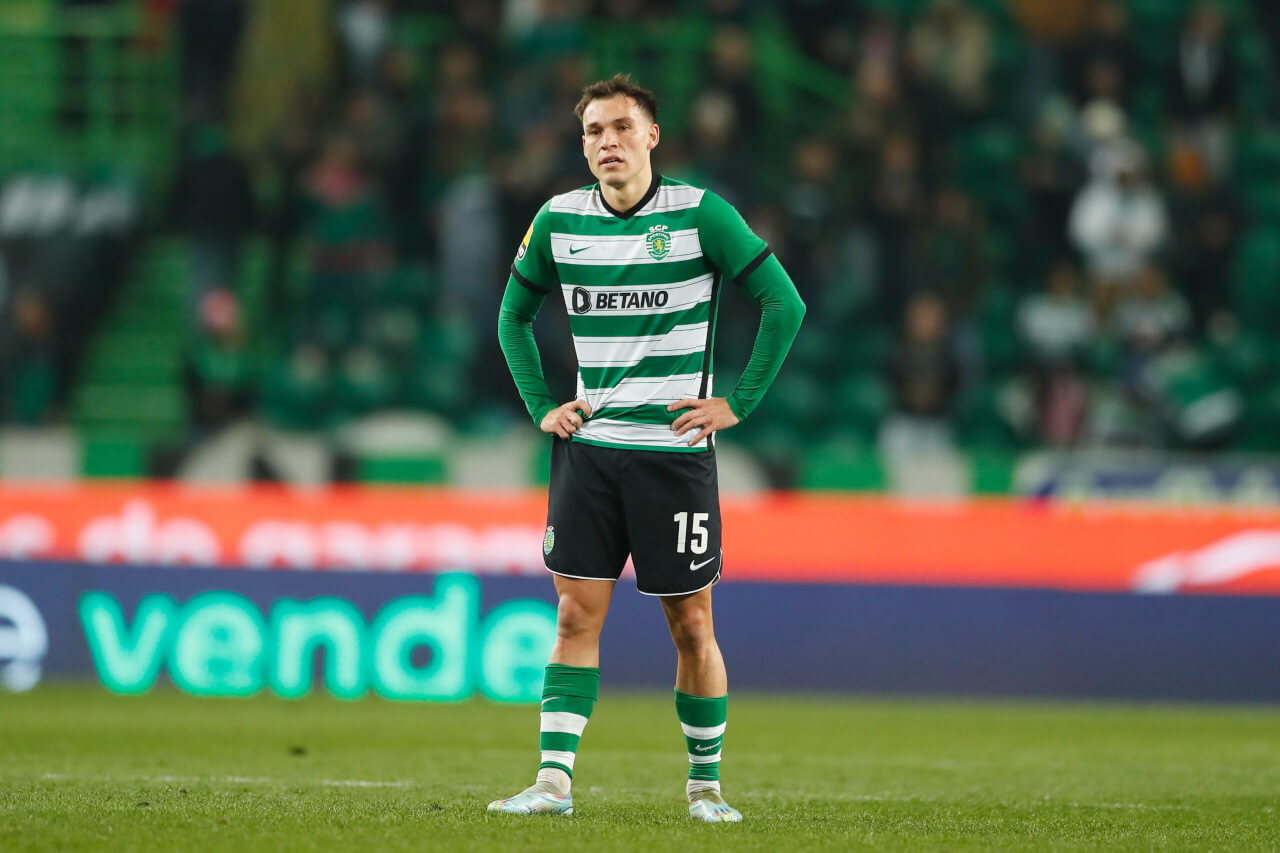 Ugarte Not on Liverpool's Radar, Says David Lynch
Liverpool's Summer Strategy: Exclusive Media Matters Podcast with David Lynch
Liverpool's impending summer window stirs up a whirlpool of anticipation and speculation. As the Reds prepare for potential transfers and exits, renowned journalist David Lynch sat down with Anfield Index's Dave Davis to discuss the possibilities in the latest episode of Media Matters.
Ever adaptive, Liverpool has been experimenting with a new 3-2-2-3 formation, an innovation that has seen the team secure seven straight wins. Lynch believes this shift is here to stay. "There's certain elements of it that are not dissimilar to what was being tried early in the season… I think it's here to stay because I think there's certain elements of it that are not dissimilar to what was being tried early in the season," Lynch stated.
The team has shown more defensive solidity in this new structure, with an increased momentum that is expected to carry into the next season. It's not just about this season, but about laying the foundations for the future.
Jorg Schmadtke: The Impact of the New Role
One of the key elements of the new formation has been the role of Trent Alexander-Arnold, often dubbed as the 'Trent Role'. However, Lynch highlighted another significant figure to watch, Jorg Schmadtke. Despite rumours that Schmadtke was in Liverpool to finalize things, Lynch confirmed, "that's completely untrue." Nonetheless, Schmadtke remains a key name to watch in Liverpool's summer strategy.
Manuel Ugarte: Don't Get Your Hopes Up
Manuel Ugarte, the Uruguayan talent from Sporting Lisbon, is one of the names creating a buzz in the transfer market. A move to the Premier League seems highly likely for Ugarte, with Liverpool being among the potential suitors. "I think there's a really good chance he moves to the Premier League this summer," Lynch mentioned.
David Lynch: "Liverpool aren't going to sign Ugarte this summer!"
Despite strong interest, Lynch believes Liverpool fans should not get their hopes up. "Liverpool aren't going to sign Ugarte this summer," Lynch clarified. Nonetheless, with his impressive performance at Sporting Lisbon, Ugarte's name remains one to follow in the transfer discussions.
Investment Update: Liverpool's Transfer Budget
Finally, Lynch touched on the matter of Liverpool's transfer budget. Despite a tough financial year, Lynch is confident about the club's spending capacity. "Liverpool generates an awful lot of cash… I do expect this to be a sort of a really big summer," Lynch affirmed.
David Lynch: "The investment in the Anfield Road Stand has cost Liverpool at least one player per transfer window due to the way it was financed."
The completion of the Anfield Road Stand project is expected to free up funds, allowing for necessary team enhancements. Regardless of the investment update, Lynch firmly stated, "there should be serious questions to answer" if Liverpool does not make significant moves in the transfer market.
The summer transfer window stands as a critical period for Liverpool. With potential incomings, exits, and the evolution of the team's formation, this summer promises to be an exciting period for fans and players alike. As we await the opening of the transfer window, Lynch's insights provide a glimpse into the possible strategies and moves Liverpool might make.