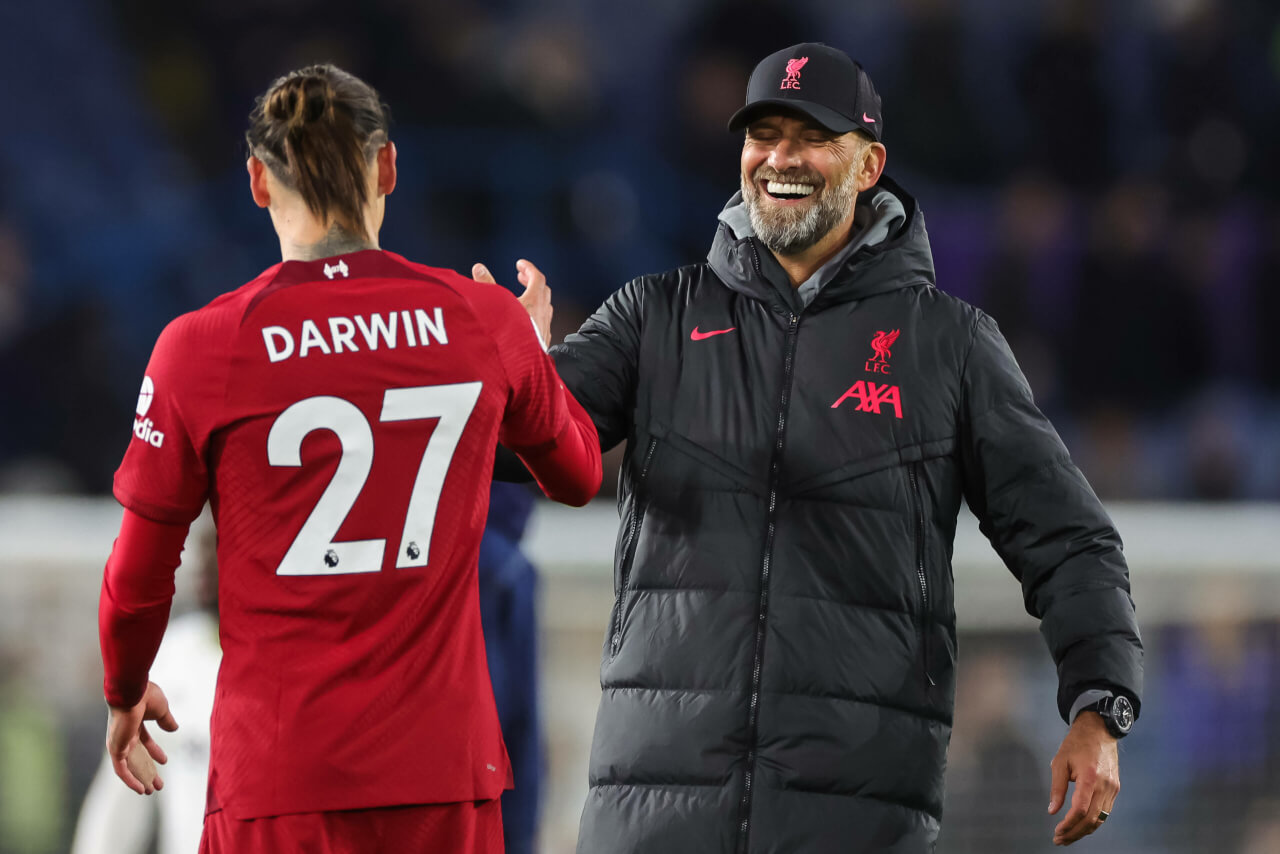 Artigas to Anfield: Darwin Nunez's Remarkable Football Journey

From Artigas to Anfield: The Meteoric Rise of Darwin Nunez
As the sun rises over Liverpool, one name echoes across the historic football heartland – Darwin Nunez. The Uruguayan prodigy is making his mark at Anfield, but his journey from the small city of Artigas in Uruguay to the iconic grounds of Liverpool was far from a walk in the park.
Born and raised in Artigas, a small city in Uruguay, Nunez found himself separated from his family at the tender age of 14. It was a sacrifice, a step he took with a heavy heart but never regretted. In his words, "fue muy difícil… pero a medida que van pasando los tiempos te das cuenta que si vale la pena" (it was very difficult… but as time goes by, you realize that it is worth it).
Nunez's childhood was not an easy one. He reminisces about his upbringing, playing in the fields, racing through the undergrowth, sometimes getting hurt. This harsh yet unique childhood experience moulded him into the player he is today. As he puts it, "creo que eso me caracteriza mucho al jugar hoy en día" (I believe that this characterizes me a lot in playing today).
Overcoming Hurdles: The Darwin Nunez Story
The journey from Uruguay to Liverpool was not without its share of obstacles. Nunez faced a significant setback early in his career – a devastating knee injury that kept him off the field for a year and a half. It was a time when he considered giving up. "cuando llegaron los un año y seis meses quería dejar" (When one year and six months had passed, I wanted to quit), he confessed. But the unwavering support of his family kept him going.
Now, standing tall in Liverpool, Nunez is more determined than ever. He is not just a player; he is a learner, absorbing wisdom from the experienced giants in Liverpool's ranks. He's eager to add to Liverpool's illustrious history, to earn his place amongst the legends. "Tengo que aprender mucho… y espero lograr muchos más títulos obviamente" (I have to learn a lot… and I hope to achieve many more titles, obviously), Nunez asserts.
From Artigas to Anfield, Darwin Nunez's journey is a testament to resilience, grit and unyielding passion. As this star from Uruguay continues to rise in the Liverpool sky, we can only watch in awe, waiting for more magic on the field.