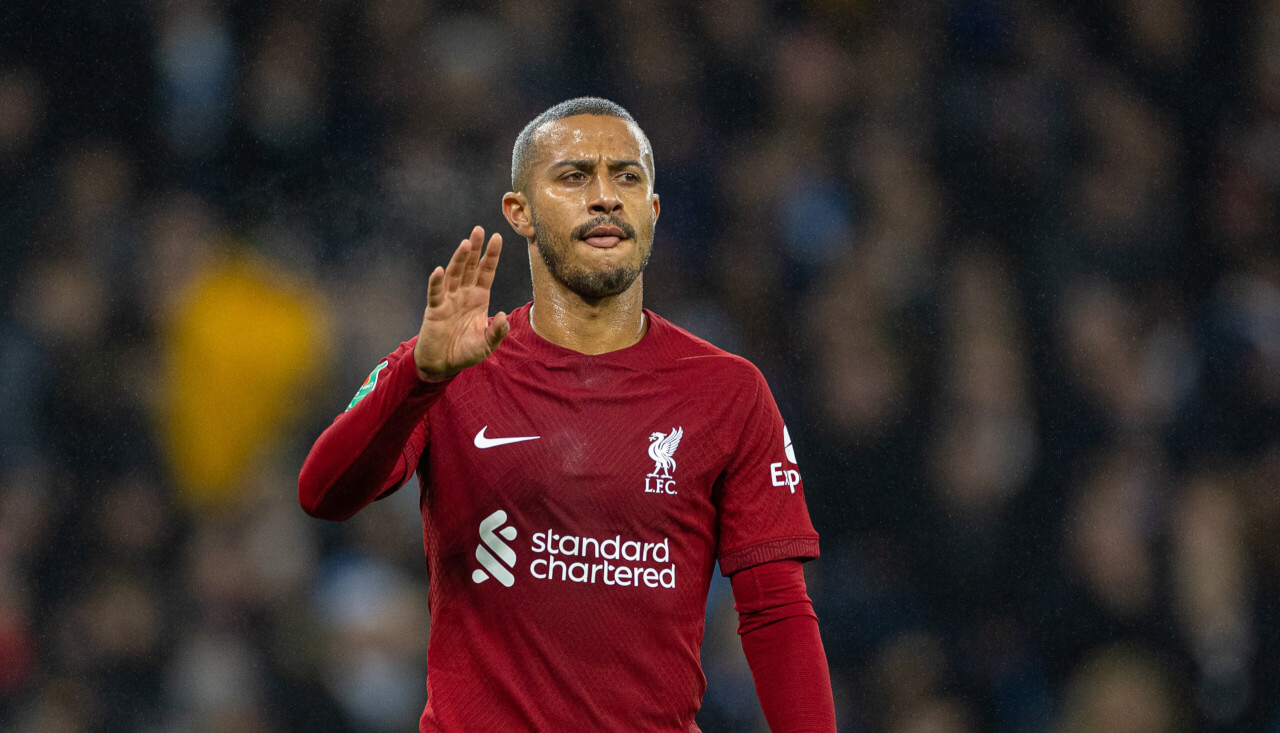 Potential Sacrifice: The Uncertain Future of Thiago at Liverpool

Liverpool's Midfield Conundrum, the Thiago Dilemma, and the Irreplaceable Milner
As the season winds down, the rumblings of transfer window activity begin to crescendo. For Liverpool, the prospect of a midfield shake-up looms large. John Aldridge, in his recent column for the Liverpool Echo, provocatively suggested that the Reds might sacrifice Thiago Alcantara to make way for younger, more dynamic blood. While Aldridge's perspective is certainly noteworthy, we would argue that this decision is far from straightforward.
Thiago, despite his intermittent appearances, brings a unique flair to Liverpool's midfield. His exquisite control and vision are a sight to behold, and his ability to dictate play from the centre is unquestionable. But as Aldridge rightly points out, his age and fitness issues could play a decisive role in Klopp's plans for the future. With the emergence of Curtis Jones and Trent Alexander-Arnold's potential move into the midfield, the departure of the Spanish maestro could indeed save the club a considerable sum.
However, one must also remember that a club like Liverpool cannot solely rely on potential and youth. Experience and proven quality are crucial, especially during high-pressure situations. That's where the likes of Thiago are irreplaceable. But let's not forget, football is as much a business as it is a sport. The balance between nurturing homegrown talent and maintaining financial stability is a delicate one.
Aldridge's column also touched on the futures of James Milner and Roberto Firmino, two stalwarts who have served Liverpool with distinction. Milner, who Aldridge hails as 'the best free transfer in Liverpool's history', encapsulates professionalism and brings invaluable leadership both on and off the pitch. Meanwhile, Firmino's unique playing style has been a significant part of Liverpool's success in recent years.
In our view, Milner's contributions to Liverpool are inestimable. He is the epitome of a club servant, always ready to step in wherever needed. His impact on the dressing room, as Aldridge rightly underlined, is something that cannot be replaced. The Yorkshireman's influence goes beyond his incredible physicality; it's his indomitable spirit and dedication that have been instrumental to Liverpool's success.
As for Firmino, his departure would mark the end of an era. His unselfish play and work rate have endeared him to the Anfield faithful. It's hard to imagine Liverpool without the Brazilian's infectious smile and Samba flair, but all good things must come to an end.
Liverpool's summer will undoubtedly be an interesting one. The decisions made will have a profound impact on the club's future. While the emergence of young talents like Jones and Trent could save a significant sum, the potential departures of experienced figures like Thiago, Milner and Firmino would leave considerable shoes to fill. As Aldridge noted, the club will need to find the right balance between youth, experience and financial stability. It's a conundrum that won't be easily solved.