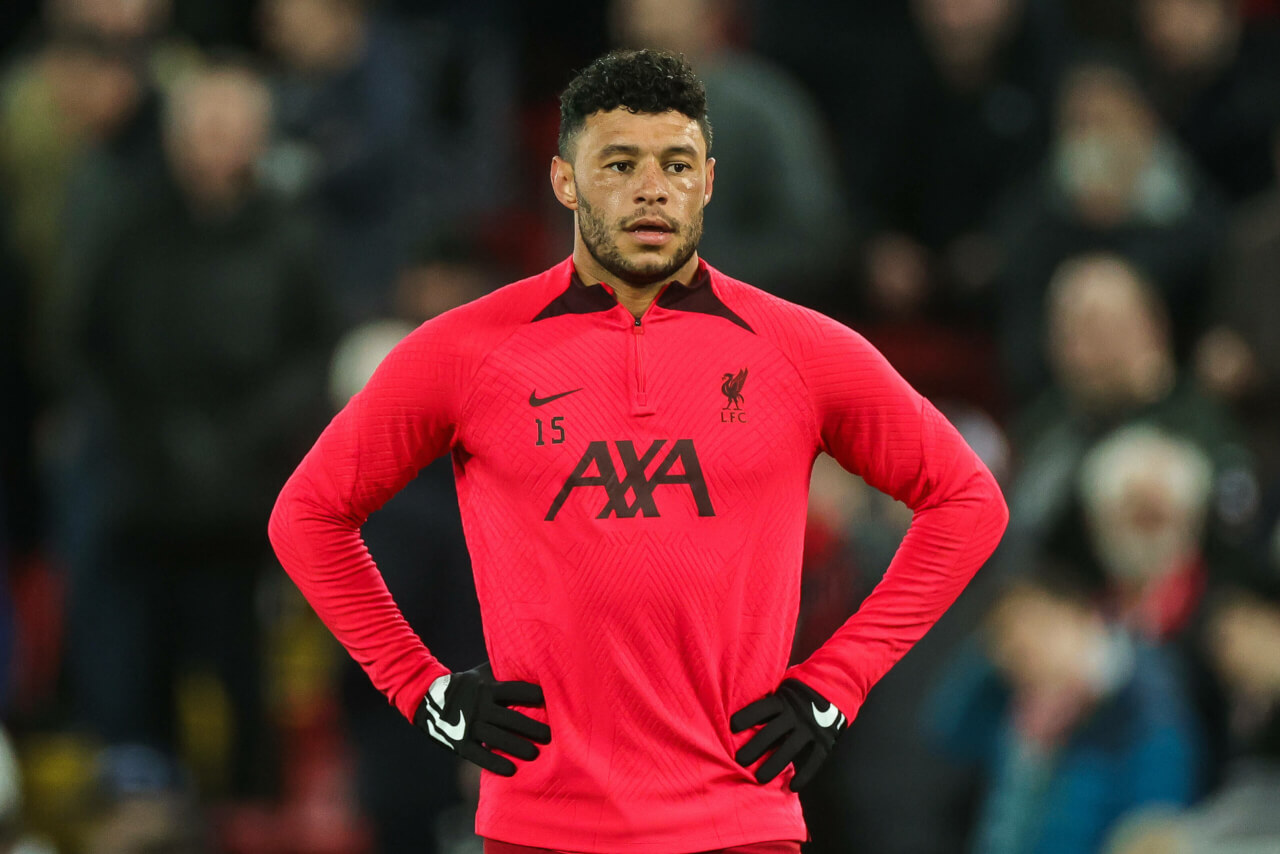 Beyond Injuries: Oxlade-Chamberlain's Liverpool Legacy

A Farewell to a Fighter: Oxlade-Chamberlain Leaving Liverpool
As the clock runs out on Alex Oxlade-Chamberlain's time at Anfield, it's imperative we remember him as more than just a casualty to injuries. His six-year stint at Liverpool, which parallels his tenure at Arsenal, is one that is tinged with moments of brilliance, albeit marred by unfortunate spells on the sidelines.
From Arsenal to Anfield: The Journey Begins
Coming from Arsenal with a £35 million price tag in 2017, Oxlade-Chamberlain's Liverpool journey was studded with 146 appearances, yielding 18 goals and 13 assists. His arrival signalled a change in the winds for Liverpool, a change that would ignite the beginnings of Jurgen Klopp's successful reign. It wasn't just the numbers, but the substantial role he played in ushering a new era that earns him a place in Liverpool's history.
It was Michael Edwards, in his newfound role as sporting director, who orchestrated Oxlade-Chamberlain's arrival. Despite Klopp's initial dismissal of transfer rumours as "nonsense" in December 2016, the Englishman was in Liverpool colours just eight months later, turning down offers from both Arsenal and Chelsea.
The Conductor of Klopp's Orchestra
In the grand scheme of Liverpool's success, Oxlade-Chamberlain proved to be the very embodiment of Klopp's recruitment philosophy: a "push the train" player, ready to give his all for the club. Despite early struggles to adapt, the Englishman gradually started showing signs of his potential.
His goal against West Ham in November, moments after Manuel Lanzini had scored, became a defining image of his Liverpool career. The following month saw him secure his place as a regular starter, masterfully occupying the central midfield role alongside Jordan Henderson and Gini Wijnaldum.
Oxlade-Chamberlain's crowning moment came in the Champions League quarter-finals against Man City, where he scored a stunning goal in Liverpool's 3-0 opening leg victory. "The manager has been pushing me all season and shouting at me for not taking the game by the scruff of the neck at times," he admitted post-game.
A Halt in Progress: The Unfortunate Injury
Unfortunately, just weeks after their triumphant victory against City, disaster struck. The semi-final clash with AS Roma marked a heartbreaking turning point in Oxlade-Chamberlain's career. Just 18 minutes in, a challenge on Aleksandar Kolarov left him writhing in pain, and his season was abruptly cut short.
"We lost a fantastic player tonight and that is not good news," a downbeat Klopp remarked post-match. A serious knee ligament injury required surgery, keeping Oxlade-Chamberlain off the pitch for 319 days.
The Road to Recovery and the Future
His return was far from a smooth sail. Despite featuring 43 times in the title-winning 2019/20 season, the subsequent years saw him struggling to secure a consistent spot in the starting lineup. The emergence of new talents, coupled with his own injury woes, saw him relegated to a more peripheral role in the team.
In recent seasons, Klopp has relied on Oxlade-Chamberlain as a break-glass solution, particularly during the demanding festive season and African Cup of Nations. Yet, despite the challenges, he has continued to play his part well, proving to be a valuable resource for the team.
Oxlade-Chamberlain: The Silent Influencer
As his Liverpool journey concludes, it is not just his on-pitch contributions that deserve recognition. Off the pitch, Oxlade-Chamberlain has been an influential figure, supporting fellow players like Joe Gomez, Rhian Brewster, and Layton Stewart during their own lengthy layoffs.
When his name echoes across Anfield for the last time this season, Oxlade-Chamberlain undeniably deserves a hero's farewell. His tenure might not have panned out as he'd hoped, yet his contributions, both on and off the pitch, have left an indelible mark on the club. And who knows what different tale we might have been telling, were it not for that fateful night in 2018.