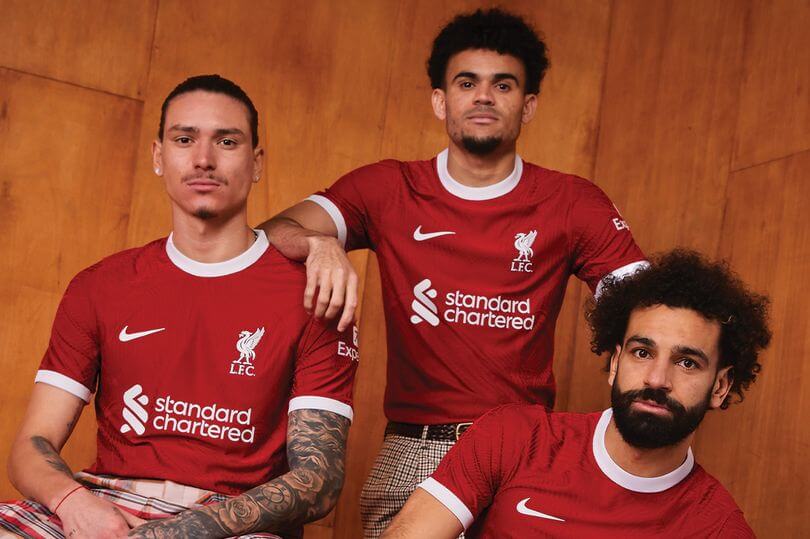 Liverpool's Nike Kit Debut at Anfield This Weekend
Anfield Anticipation: Liverpool and the Debut of the New Nike Home Kit
Unveiling the 2023/24 Nike Home Kit
Fans are bubbling with anticipation at Anfield this weekend as Liverpool unveil their latest Nike home kit. A recent addition to a partnership that's been long-term with Nike, this new home kit is available for supporters to get their hands on following its launch earlier in May. This is the Reds' fourth collaboration with Nike, and the fervour surrounding it indicates its surefire popularity amongst supporters.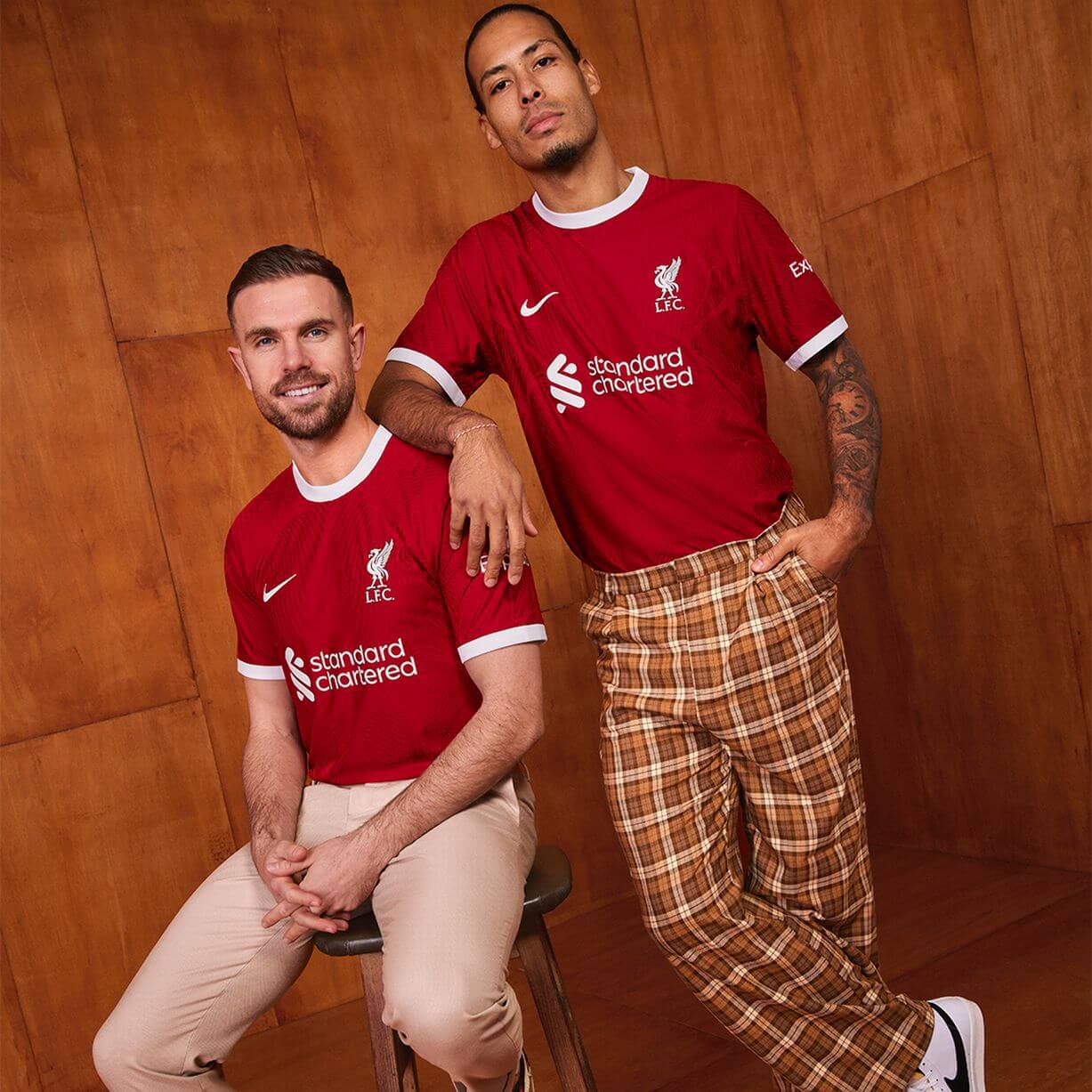 A Nostalgic Nod to Liverpool's Past
This 2023/24 kit design pays homage to Liverpool's glorious past, drawing inspiration from the 1965 FA Cup winning kit while echoing hints of the Reebok kits from 1998/99 and 1999/00 seasons. Eager fans will witness this unique combination of design and history come to life as Liverpool square off against Aston Villa this Saturday in their final home game of the season.
Despite the common practice of clubs debuting their next season's kit in the last home game of the ongoing campaign, Liverpool chose not to do so last time around. This was due to Jurgen Klopp's side gracing the Champions League final, resulting in the Reds donning their home kit in both the final defeat to Real Madrid and the Premier League closure against Wolves.
Jordan Henderson on the New Home Kit
Club captain Jordan Henderson voiced his enthusiasm about the new kit, stating: "The new home shirt is a classic. Given the inspiration behind the design it feels iconic and a nod to the history of this great club. We're looking forward to wearing it at Anfield for the Villa game."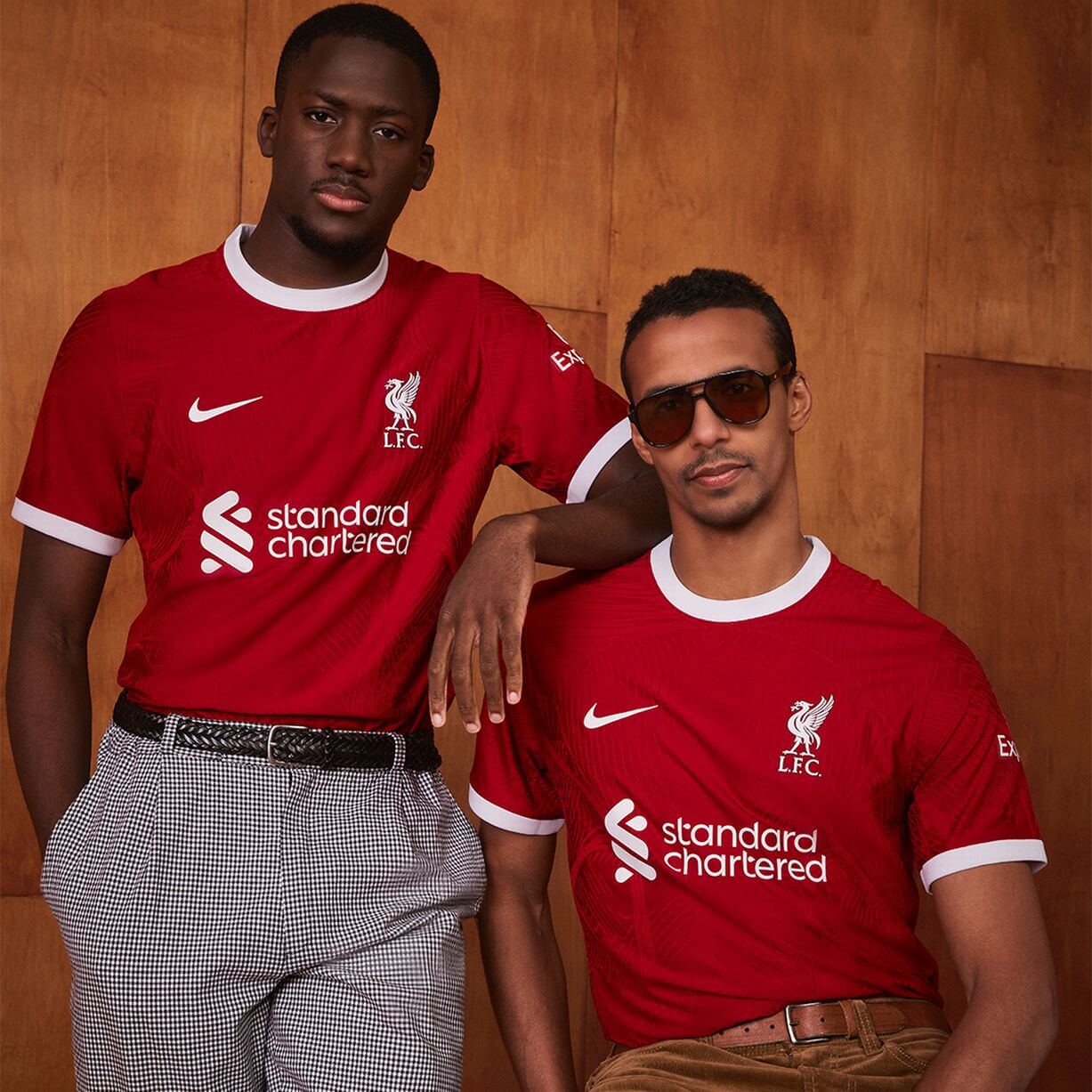 A Fond Farewell to Four Players
The home kit's debut will coincide with a poignant moment for Liverpool as the club prepares to bid adieu to four players. Liverpool have confirmed the imminent departure of Roberto Firmino, James Milner, Naby Keita and Alex Oxlade-Chamberlain at the expiry of their contracts. As the kit makes its debut and pays homage to Liverpool's past, the club will be saying farewell to the present, preparing for a future filled with fresh faces and new opportunities.