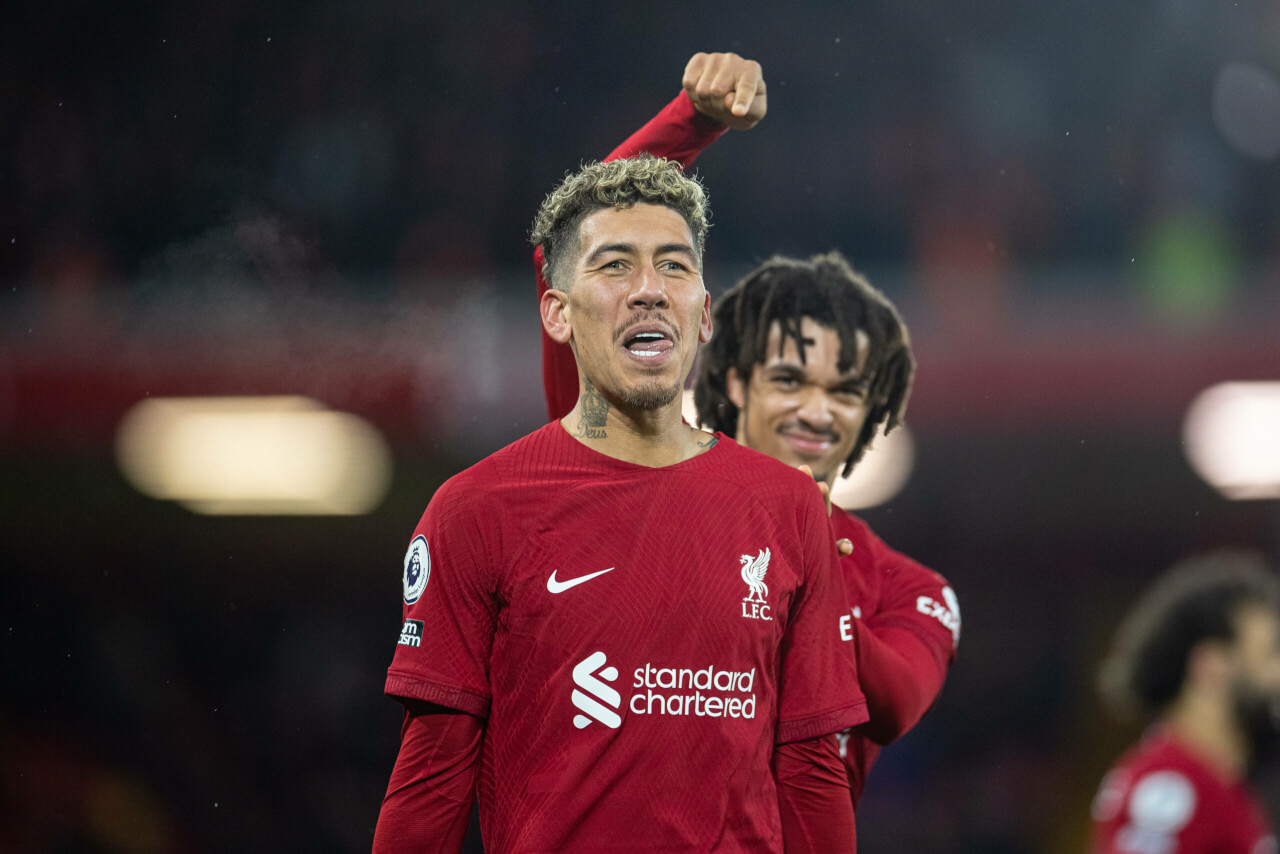 Reds Free Up £535K Weekly Wage Ahead of Summer Signings
Players Leaving Will Hugely Ease LFC's Payroll
As the mercury begins to rise, the fervour surrounding Liverpool FC is set to ignite a blockbuster summer, with the club priming itself for some critical manoeuvres in the transfer market. As part of the pre-season preparations, the Reds have made significant strides, trimming an eye-watering £535k off their weekly wage bill.
Five heavyweight contracts are set to expire, signalling the dawn of a new era at Anfield. Roberto Firmino, Naby Keita, Alex Oxlade-Chamberlain, James Milner, and Arthur's departures offer both a financial breather and an opportunity to infuse fresh talent into the squad.
Funding Future Fortunes
This summer, eyes will be on Klopp as he orchestrates the red orchestra, shaping Liverpool's future. To attract stalwarts such as Alexis Mac Allister, Mason Mount and Ryan Gravenberch, it's clear that Liverpool will need to dig deep into their coffers. The Champions League qualification holds the key, as progress into Europe's top-tier tournament guarantees a lucrative payday.
Wednesday saw the Reds officially confirm the imminent departures of Firmino, Keita, Oxlade-Chamberlain and Milner. The termination of Arthur's loan deal, without triggering the £32.3 million option to buy, marks another critical decision.
Detailed insights from Spotrac highlight a weekly wage liberation of £480,000 with Firmino (£180,000), Keita (£120,000), Oxlade-Chamberlain (£120,000) and Milner (£60,000) leaving the squad. The loan deal with Arthur, who rakes in £110,000 weekly at Juventus, leaves an additional £55,000. There's still a chance that Adrian (£58,000 per week) might also depart, further freeing the wage bill.
Liverpool is poised to offer attractive six-figure salaries to woo Mac Allister and Mount. Gravenberch, despite his tender age of 22, is said to command £100,000 a week after tax at Bayern Munich. A considerable chunk of this £593,000-a-week windfall will likely be redirected towards securing these promising talents.
Securing Homegrown Talent
However, the Liverpool squad won't be solely focusing on recruiting foreign talent. Liverpool is expected to initiate talks with Trent Alexander-Arnold over a new long-term contract. A potential agreement could see him earning a salary on par with the club's highest earners. Meanwhile, Mo Salah remains comfortably ahead with a weekly wage of £350,000.
Spotrac lists Alexander-Arnold (£180,000 a week), Virgil van Dijk (£220,000 a week), and Thiago (£200,000 a week) as the club's top earners. As Thiago enters the final year of his contract this summer, it remains uncertain whether the 32-year-old, plagued by injuries during his tenure, will be offered an extension.
As the summer unfurls, the Reds are poised for a transformation – the 'Liverpool of Tomorrow' will bear Klopp's signature. So, hold onto your hats, as this summer's transfer whirlwind promises an exhilarating ride.