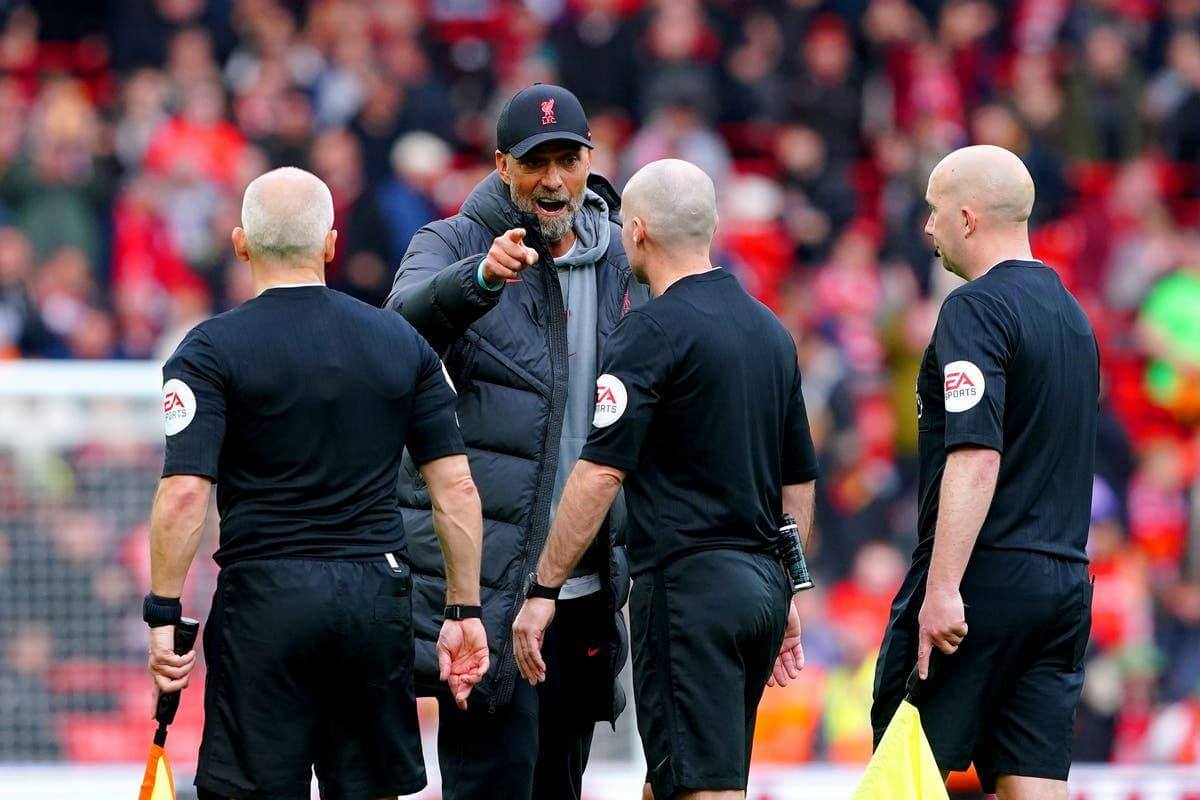 Klopp, Tierney, and the Full Story

The Punishment on Jurgen Klopp Unveiled
The long-anticipated verdict has landed, bringing with it the clarity that Liverpool's mastermind, Jurgen Klopp. The German manager has been anxiously awaiting his fate for the better part of three weeks following a heated confrontation with the officiating team, namely referee Paul Tierney, after a tense encounter against Tottenham.
Thursday finally brought an end to the suspense. Klopp's fiery post-match comments have seen him issued with a two-match touchline ban and a hefty fine of £75,000. The consequence of his utterances is no mere slap on the wrist, proving that the authorities are keen to maintain decorum and respect within the game.
The gaffer is scheduled to serve the first match of his ban this Saturday against Aston Villa, with the second set to loom over his head until the end of next season, conditional on his continued good behaviour.
An Unveiling: Klopp and Tierney's Touchline Tango
In the aftermath of the storm, Klopp divulged part of his interaction with Paul Tierney, painting a vivid picture of his passionate touchline celebration. However, only now has the full transcript of the dialogue between Klopp, Tierney, and fourth official John Brooks been fully brought to light in a detailed report.
The disclosed conversation reads as follows: "Mr Brooks contacted Mr Tierney and said 'Jurgen Klopp has just run and celebrated in my face. I think it's a yellow card mate, minimum'." A crucial piece of information that set the subsequent events into motion.
Armed with this intel, Tierney approached Klopp and issued a yellow card, uttering, "Right…I have to show you yellow…it could be red, but I am going to show you yellow. He said yellow. We will give you the benefit of the doubt, don't do anything more'." Klopp's account of the incident perfectly aligns with this revelation, indicating that there was no deception in his initial post-match comments.
Klopp: The Apologetic Offender
Klopp's controversy sprung from his incensed comments aimed at Paul Tierney post-match, questioning "what this man has against us". The implication of bias did not go unnoticed, leading to Klopp's penalty for his on-field behaviour.
As part of the FA's meticulous investigation, Klopp was not just a silent recipient. He submitted a letter in which he expressed remorse for his reaction, stating he was "sorry for my reaction" and accepted that "a caution was justified,". He went a step further to acknowledge that his comments about Tierney were "inappropriate."
Klopp, known for his emotional connection with the Anfield crowd, will experience the final home game against Aston Villa from a new vantage point—the stands. However, he will still be permitted onto the sacred Anfield turf for the post-match farewells, a testament to his enduring influence on Liverpool.