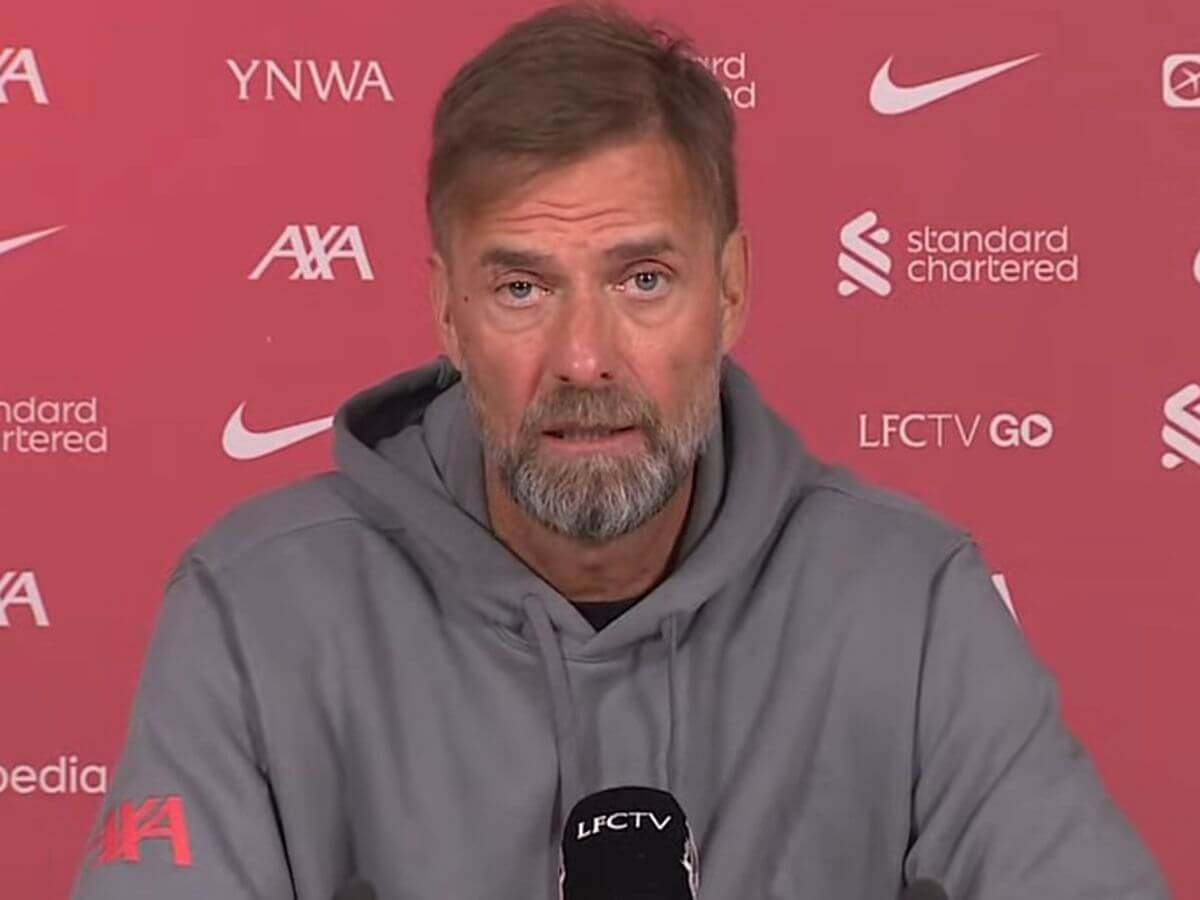 Anfield Prepares: Klopp's Nod to Legends & Villa Duel
Jurgen Klopp's Gratitude to Departing 'Liverpool Legends' Ahead of Villa Showdown
Liverpool manager Jurgen Klopp has offered a heartwarming tribute to outgoing stars ahead of the Reds' crucial clash with Aston Villa. The charismatic German, renowned for his infectious passion and tactical acumen, spent time acknowledging the invaluable contributions of departing Liverpool legends. The monumental encounter with Villa looms large, promising an emotional roller coaster at Anfield.
Klopp Salutes Departing Heroes
Klopp voiced his deep respect for James Milner, Roberto Firmino, Alex Oxlade-Chamberlain, and Naby Keita, who are set to leave the Merseyside outfit at the end of the season.
"I really say goodbye to, from my point of view, four Liverpool legends. Two of them were here when I arrived – Millie and Bobby. Nothing would have happened, definitely, of all the good things that happened in the last few years without them," Klopp declared.
Klopp: "We really say goodbye to from my point of view four Liverpool Legends. Two of them were here when I arrived, Millie and Bobby obviously, and yeah, nothing would have happened definitely of all the good things that happened in the last few years without them, that's clear."
The Liverpool manager also shed light on the ups and downs faced by Oxlade-Chamberlain and Keita, emphasizing the importance of their roles despite setbacks: "When you look back at important games, you will realise how often he played in super important games for us and how often he performed in these games."
Liverpool vs Aston Villa: A Crucial Matchup
Amid the poignant farewells, the significance of the Liverpool vs Aston Villa encounter is not lost on Klopp. The game, a crucial battle for European football, adds another layer of intrigue to an emotionally charged afternoon.
"Aston Villa is fighting for European football, we do that as well," said Klopp. "It's our last home game. The crowd will be ready, has to be ready for the game first because we can celebrate the boys after the game."
Despite his touchline absence due to a disciplinary sanction, Klopp plans to maintain contact with his team and coaches. This challenge will test his ability to adapt, but the manager remains resolute, viewing his forced distance as an opportunity for a better vantage point.
Despite the high stakes of the Liverpool vs Aston Villa match, Klopp remains optimistic about his team's chances for a top-four finish. His unwavering confidence shines through, reinforcing the belief that the Reds can capitalise on their recent momentum.
"I never hoped, I never had hope for that. I know that we have to win all the football games, and then there's maybe a chance, a big maybe, but that's all," Klopp asserted, maintaining that his team's fate is solely in their hands.
The match promises to be a tough one. Unai Emery's Aston Villa, fighting for their European dreams, are a team Klopp respects. However, he believes Liverpool's recent resurgence will give them a competitive edge.
"It will be tricky definitely, but it must be tricky for them as well. Thank God it became a bit more tricky for opponents recently against us, and we should try to make sure that that will happen again," Klopp confidently remarked.
As Anfield prepares for an emotional farewell to their Liverpool legends and a decisive battle against Aston Villa, Klopp's spirit echoes throughout. This chapter of Liverpool history may be closing, but in Klopp's eyes, the story of success is far from over.