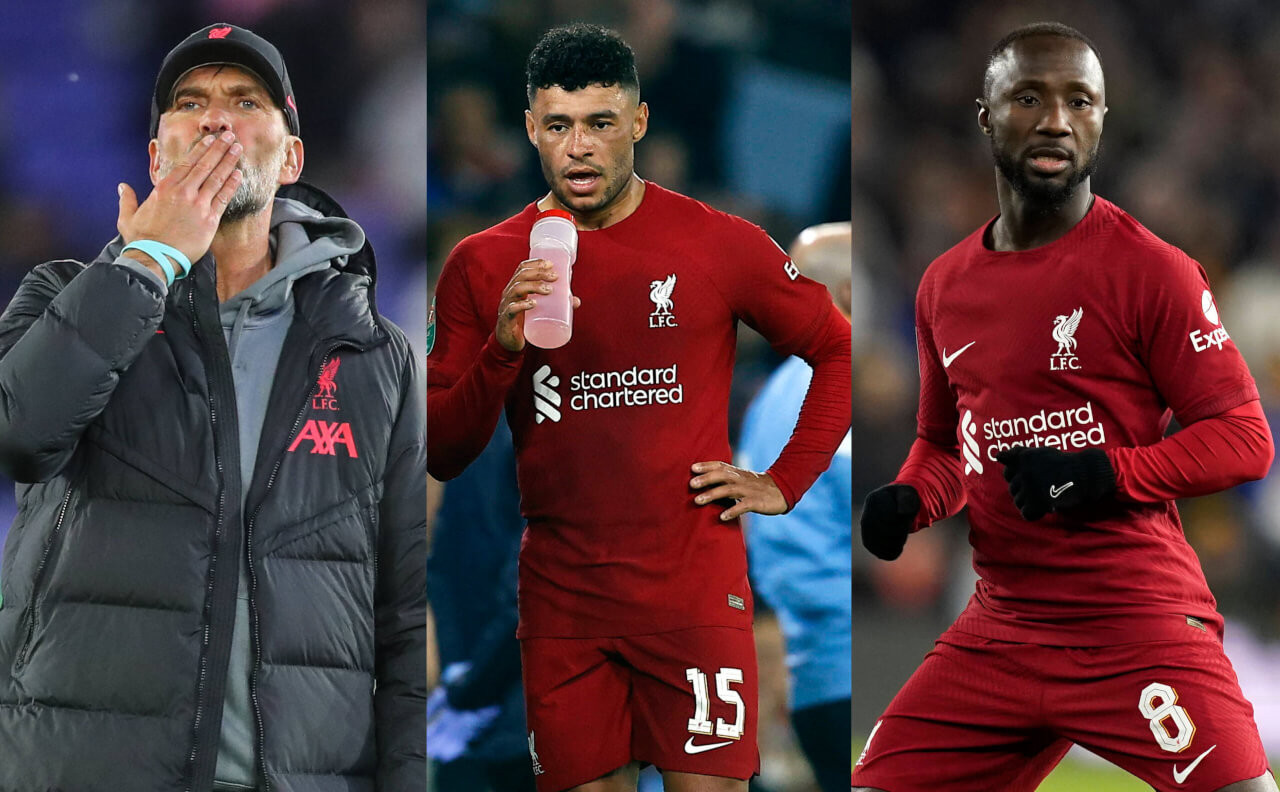 Klopp: Don't Overlook Keita and Ox in Anfield Farewell

Anfield Farewell: Klopp's Tribute to Oxlade-Chamberlain and Keita
As Jurgen Klopp, the gaffer of Liverpool FC, anticipates a nostalgic curtain call for four Reds legends this weekend, he takes a moment to remind the Anfield faithful to remember Alex Oxlade-Chamberlain and Naby Keita amidst the heartfelt send-off planned for Roberto Firmino and James Milner.
Earlier this week, a sombre official announcement from the club confirmed that Firmino, Milner, Oxlade-Chamberlain, and Keita would depart Anfield upon their contract expiry. This significant news preceded plans for a commemorative send-off at Anfield on Saturday, following the Reds' last home game of the season against Aston Villa.
Sharing the Limelight: Klopp's Plea to Fans
It's no surprise that the spotlight has mainly fallen on Firmino and Milner, who hold a remarkable 360 and 330 appearances for the club respectively. However, Klopp, speaking at his pre-Villa press conference, appealed to the fans' sense of camaraderie and respect for Oxlade-Chamberlain and Keita.
In a stirring address, Klopp implored, "What I don't like, and I'm pretty sure Milly and Bobby wouldn't like it as well, is if we forget Ox and Naby." He continued, "I really would like to ask our people tomorrow to not forget that."
The German manager expressed his admiration for Firmino, emphasising, "my god, how much I love the guy, and the Bobby Firmino songs are 100 percent deserved." Nevertheless, he urged the fans to extend the appreciation to Oxlade-Chamberlain and Keita.
Reminiscing about the past seven-and-a-half years, Klopp expressed, "I don't know all that I said about Bobby, what I said about Milly." He confessed, "My English is not good enough to really express my respect for them." Klopp ensured that his sentiments extended equally to Oxlade-Chamberlain and Keita "for different reasons."
Saluting Oxlade-Chamberlain and Keita's Contributions
Klopp underlined the contributions of Oxlade-Chamberlain and Keita alongside those of Firmino and Milner. Despite the duo struggling with injuries during their stint at Anfield, Klopp defended their roles and lauded their significance.
In Klopp's words, "Ox came here as a young talent, for me, he was already kind of settled and was a big talent at Arsenal, and became here a father, a grown-up man, a great character, a really good guy." For Keita, he acknowledged the high expectations that came with his expensive price tag, admitting that while injuries hindered his performance at times, he fulfilled many of these expectations.
In closing, Klopp voiced his sincere wishes for the departing players, hoping they find the same respect, need, and success in their future endeavours. His heartfelt address is a reminder to us all that Jurgen Klopp, Alex Oxlade-Chamberlain, Naby Keita, and their unique roles in the Reds' journey are indeed worth celebrating.