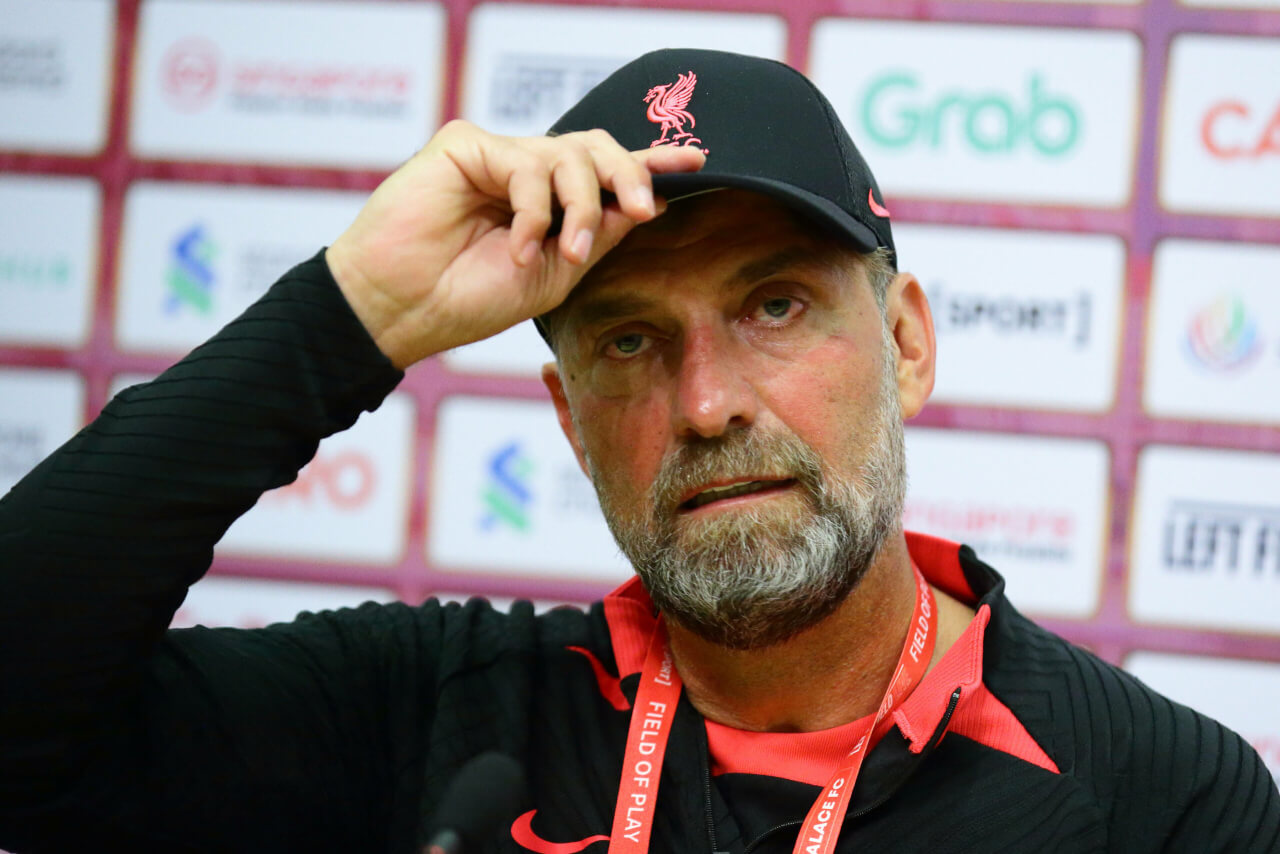 Beyond Midfield: LFC Eyes ALL DEPARTMENTS - Klopp

Liverpool Considering All Departments In Summer Transfer Window
As we approach the summer transfer window, with a massive rebuild needed following a hugely disappointing season; all eyes are on Liverpool and their charismatic manager Jurgen Klopp.
Klopp Confirms Broad Search in Transfer Window
In the embargo section of his media press conference today, Klopp was forthcoming about his team's strategy for the upcoming transfer window. "We look in all departments apart from goalkeeper at the moment," the Liverpool coach confirmed. This statement lays out a clear path, pointing to a broad search for talent that could enhance Liverpool's squad.
"We look in all departments apart from goalkeeper at the moment."
"Every talk is spoken about Midfielders," Klopp added, acknowledging the speculation surrounding Liverpool's midfield options. He did not refute these rumours, stating, "If there's a good one out there, I would not deny it." This openness about potential midfield acquisitions could hint at big things to come for Liverpool in the transfer window.
Klopp's on Jorg Schmadtke Sporting Director Rumours
In the same press conference, Klopp deftly handled queries about a potential addition to Liverpool's technical staff. While he didn't confirm or deny the move, Klopp was quick to downplay personal connections influencing the decision. He explained, "It would not be a human club signing or whatever because we are both German or know each other."
"I know there's a good guy there's a smart guy… very successful character which is good personality, it's good humour."
Klopp also shared his admiration for the individual in question. He described him as a "smart guy," with a "successful character" and "good humor" — all traits that would make him a great fit for Liverpool's technical team. However, Klopp emphasised that he couldn't discuss the matter further.
What Can Fans Expect from Liverpool's Transfer Window?
With Klopp at the helm, Liverpool fans can expect a strategic approach to the summer transfer window. The club is likely to keep its cards close to its chest. However, the manager's openness to enhancing all areas of the team — apart from the goalkeeping department — suggests Liverpool is looking to make significant additions.
As we approach the summer transfer window, Jurgen Klopp's approach seems clear: broad searches, strategic additions, and minimal influence from personal connections. It's a thrilling time to be a Liverpool fan, with the potential for significant team enhancements on the horizon.
"So, we look in all parts of them, in all areas of the pitch, we have a look definitely," Klopp said, painting a picture of an active, engaged Liverpool ready to dive into the summer transfer window. While the exact changes to Liverpool's squad and technical staff remain to be seen, one thing is certain — under Klopp's management, the team's evolution is a thrilling spectacle to behold.