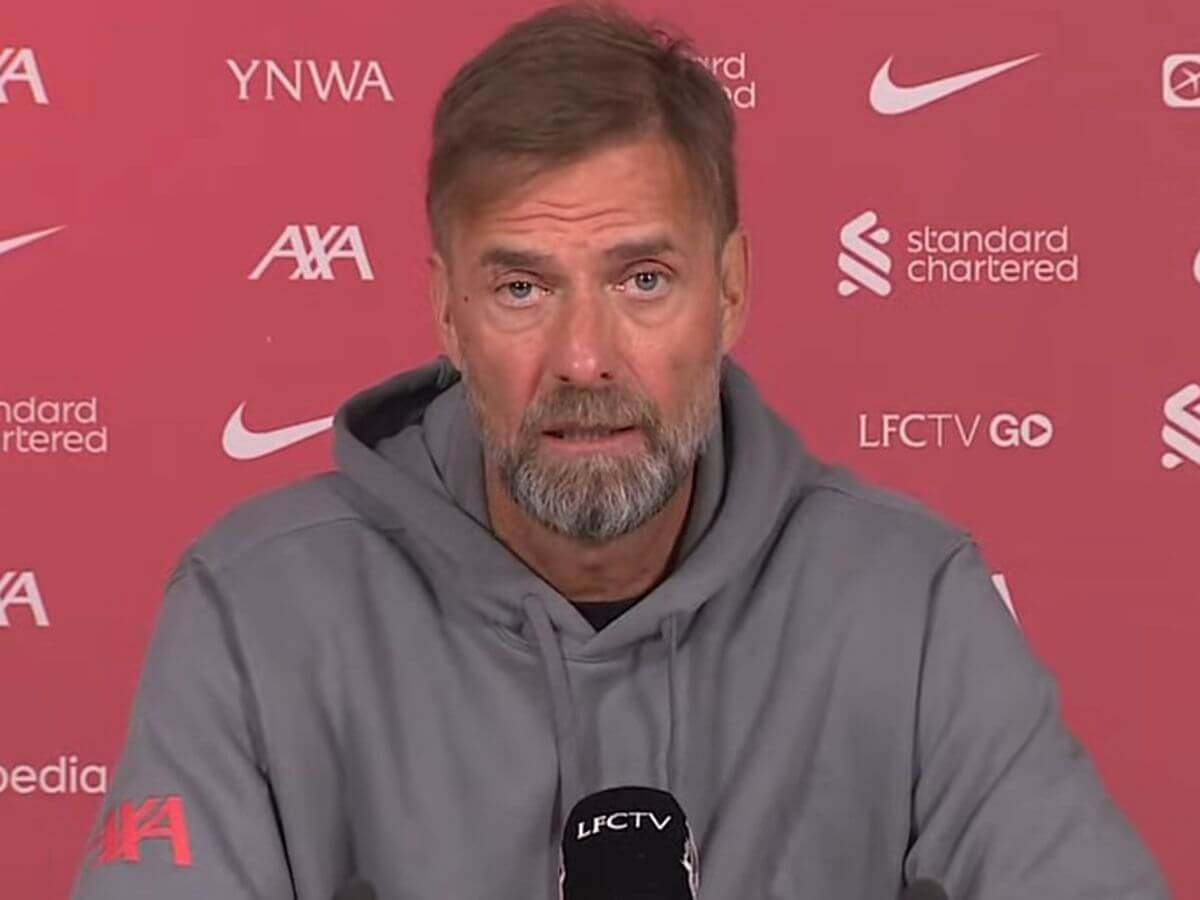 1-1 Stalemate: Klopp Dissects Liverpool's Performance

Klopp's Candid Take on Liverpool's Draw Against Aston Villa
In a match that combined grit, tactical prowess, and moments of high drama, Liverpool ended up in a 1-1 draw with Aston Villa. Jurgen Klopp, the beating heart of Liverpool, reflected on the game in his signature forthright style. We'll dive into Klopp's thoughts on Liverpool's performance, his take on Bobby Firmino's remarkable goal, and his concerns about a growing issue in football.
Klopp on Liverpool's Tactics: A Tale of Two Halves
Liverpool's tactical performance seemed to play out in two acts according to Klopp's post-match analysis. In the first act, Liverpool seemed to be in too much of a hurry. Klopp was not shy about this observation, stating, "We were too much in a rush… our pressing was not good."
However, Klopp, ever the adaptable strategist, shifted gears for the second act. He described his team's transformation, "In the second half, we calmed down the red area, increased the pressure and you could see that the whole game also has a similar super intense."
Bobby Firmino's Goal: Klopp's Moment of the Match
Amongst the myriad of moments in the match, Bobby Firmino's exceptional goal took centre stage in Klopp's reflections. The Liverpool manager had glowing praise for the striker, declaring, "Bobby comes on… and scores a fantastic goal. Wonderful story, Wonder well deserved." This singular moment showcased Firmino's talent and, according to Klopp, set a "high, high bar".
Bobby comes on… and scores a fantastic goal. Wonderful story, Wonder well deserved.
The Controversies: Klopp's Stance on Offside Goals and Red Cards
Every game has its controversies, and this match between Liverpool and Aston Villa was no different. An offside goal and a red card incident sparked much debate, and Klopp didn't shy away from expressing his thoughts.
He questioned the offside goal decision, confessing, "I asked the ref why the offside goal was an offside goal because offside situations, I think, should be kind of clear." Klopp's views echoed many fans' confusions, revealing that even those at the heart of the game grapple with its complexities.
The red card was another contentious issue, with Klopp maintaining a balanced perspective, stating he was "probably too far away" to judge accurately.
A Growing Concern: Klopp on 'Time-Wasting'
Klopp took the opportunity to raise concerns about a growing trend in football – 'time-wasting' or 'rhythm-breaking'. He asserted, "It's very often a rhythm break," calling for a wider discussion on this issue that goes beyond this particular match.
In Conclusion: Klopp's Vision for Liverpool
Despite the initial challenges and controversies, Liverpool's resilience, under Klopp's firm leadership, was clear to see against Aston Villa. While they ended up with a draw, Klopp's reflections indicate a team ready to learn, adapt, and take on future challenges.
As Liverpool fans eagerly await the new Premier League season, Klopp's post-match analysis gives us a glimpse into the team's mindset. Klopp's proud acknowledgment, "The boys did really well in that period… they're looking forward to a new Premier League season… so do I," speaks volumes about the journey ahead for Liverpool.
Stay tuned for more Klopp insights, Liverpool updates, and match analysis as we gear up for a new season of riveting football action.