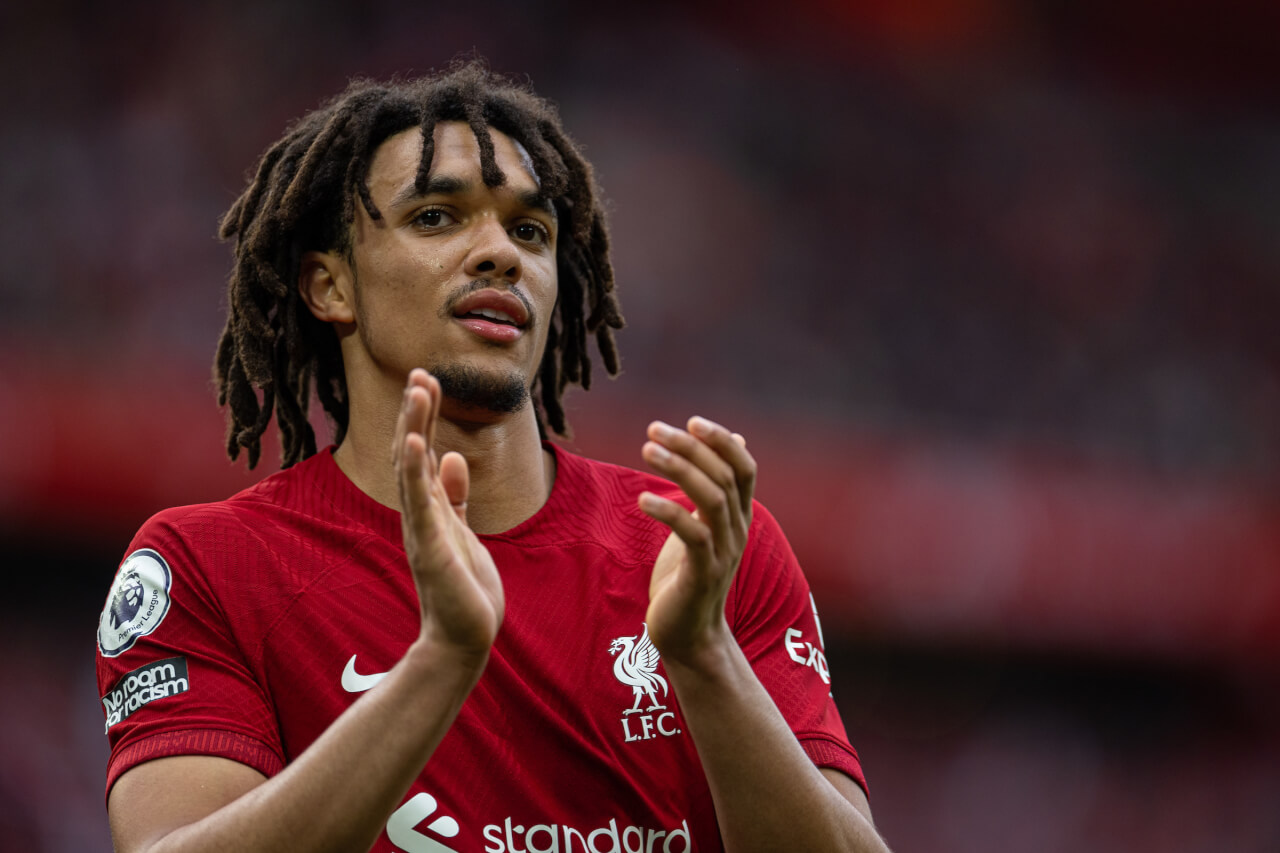 Trent Alexander-Arnold: Time for Klopp's Rethink?
Trent Alexander-Arnold: A Tactical Rethink for Liverpool?
Liverpool's Bittersweet Aston Villa Encounter
Trent Alexander-Arnold is a force to reckon with. But as Liverpool's latest encounter with Aston Villa concludes in a late-drawn game – their final home match of the season, we see that not all experiments yield desirable results. Jürgen Klopp's Trent Alexander-Arnold gambit, for the first time, didn't quite hit the mark.
The likelihood of Liverpool making the top four this season was always a tightrope act. But it's hard to downplay the taste of defeat in Saturday's standoff with Aston Villa. Although the Reds' Champions League dreams for the next season haven't completely shattered, they now hinge on an unlikely sequence of events.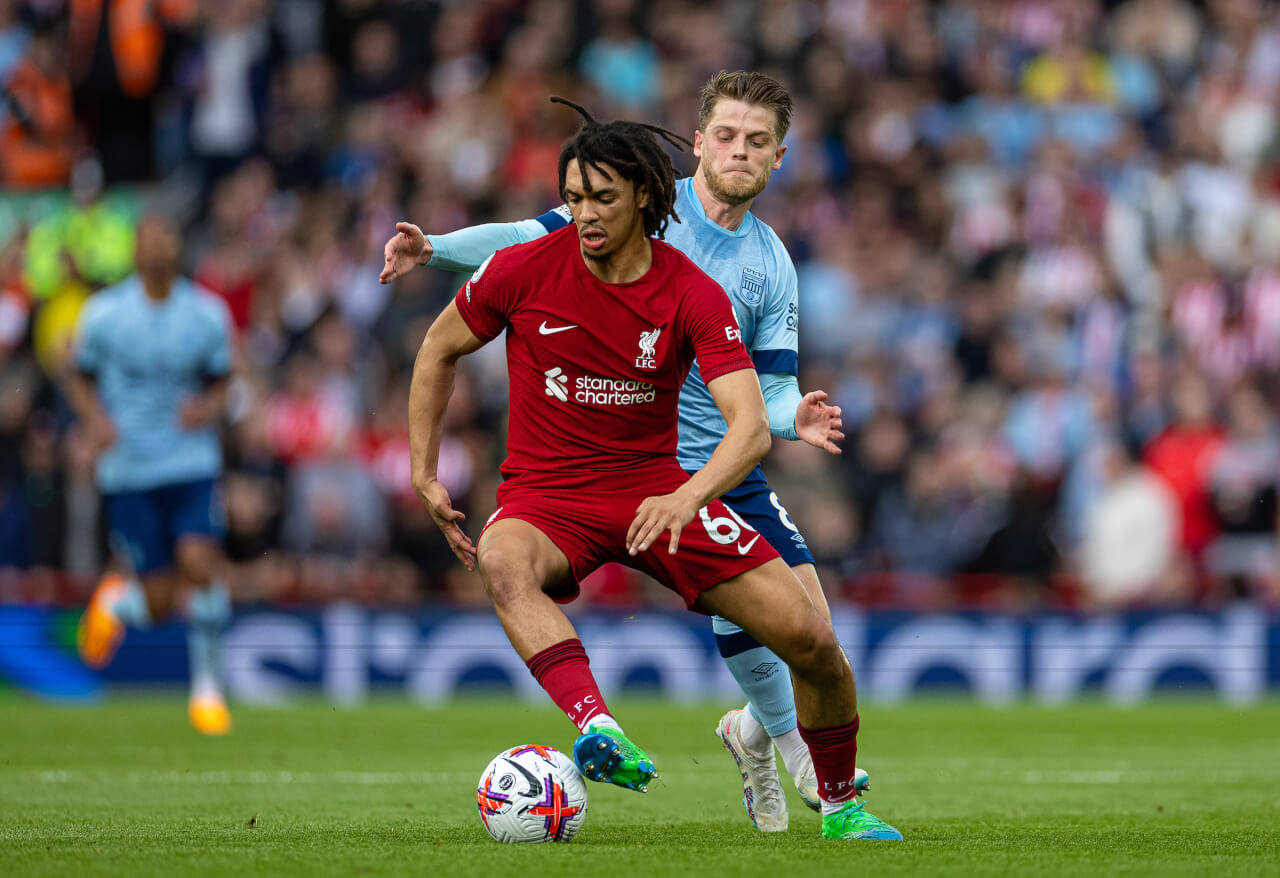 The Path Ahead for Liverpool
Liverpool needs Manchester United to bow out in their remaining two matches, while Liverpool itself must outclass Southampton on the last day. Technically, Newcastle is also within reach, but their commendable goal difference lends them a comforting lead.
The Eddie Howe-led team can breathe easier as they gear up for their Monday match against Leicester City, the victory of which can cement their place at Europe's high table. Yet, Liverpool's season isn't just about the missed opportunity for an eighth consecutive win against Aston Villa.
Quite simply, Liverpool bit off more than they could chew this year, resulting in an overall underwhelming season. The recent winning streak was a refreshing change for a season otherwise marked by mediocrity. Klopp's tactical change inspired hope, breathing life into a squad that seemed to be listlessly drifting towards a middle-of-the-pack finish.
However, during the Villa face-off, it was clear that Liverpool's 3-2-5 attacking strategy isn't quite foolproof.
Alexander-Arnold: The Architect and the Challenge
Trent Alexander-Arnold, the man behind Liverpool's resurgence, met his match in Unai Emery. Emery's well-prepared team was compact, disciplined, and most importantly, efficient in blunting Alexander-Arnold's usually potent threat from deep.
Villa's robust defense denied the usual passageways that Alexander-Arnold typically exploits with ease. The 'what ifs' could be debated – perhaps a different story might have unfolded had Tyrone Mings been rightfully sent off for his tackle on Cody Gakpo.
But the fact remains, for the first time since its inception against Arsenal, the experimental deployment of Alexander-Arnold in a central position fell short, revealing that Liverpool cannot completely rule out using its No. 66 as a more conventional full-back.
Villa's strategy of crowding the centre of the pitch forced Liverpool to rethink its attack. With Liverpool's shot at victory hanging in the balance, a switch to the old system might have been worth a shot. Mohamed Salah's limited impact on the right wing also suggested the need for a strategic switch.
It's intriguing to imagine how Lucas Digne would have held up against the combined might of Salah and Alexander-Arnold. The 3-2-5 strategy is likely to be back in play for the Southampton game on the last day, but whether it will stand the test of time for next season is yet to be seen.
The draw with Aston Villa has certainly thrown a spanner in the works, reminding Klopp and his team of the need for a contingency plan when the primary strategy gets stifled.