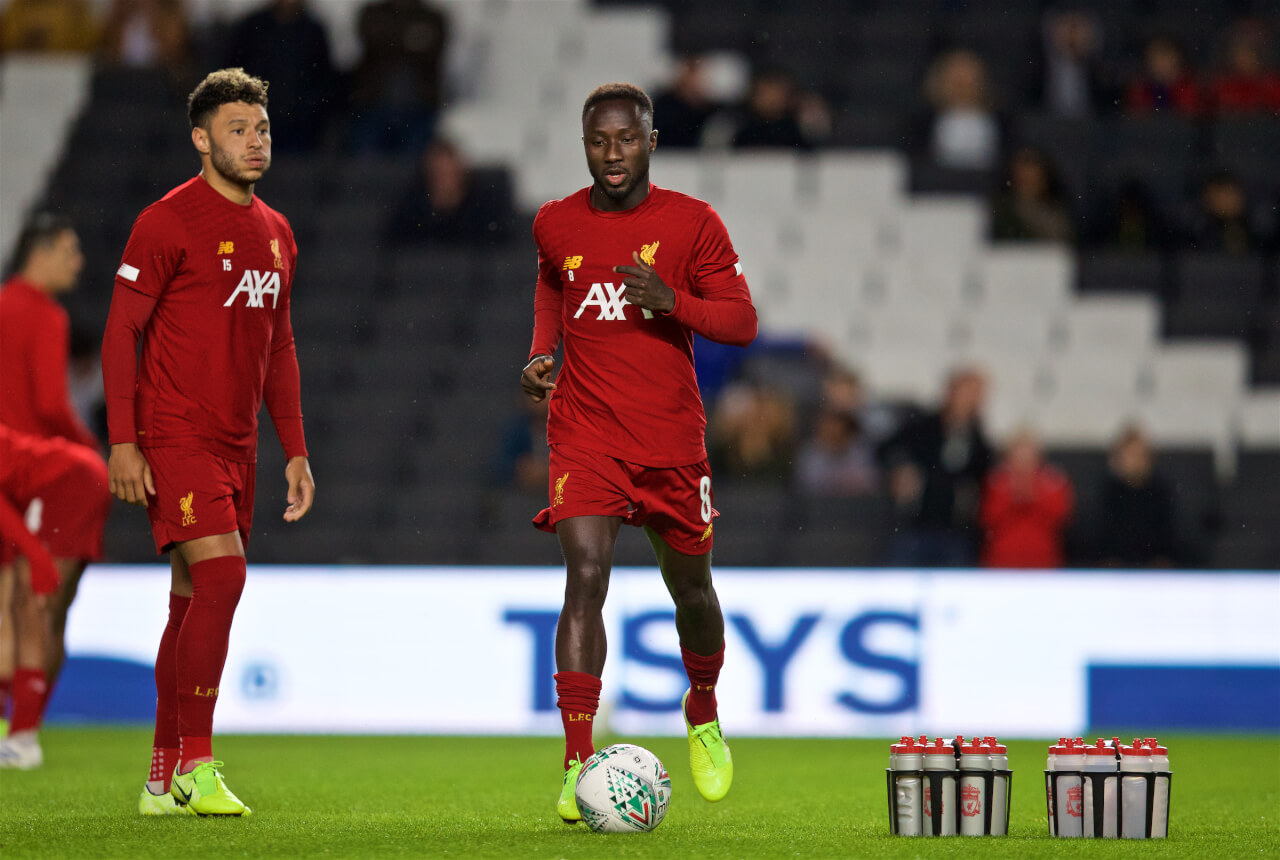 Unfulfilled Promises: Keita and Oxlade-Chamberlain's Exit
Liverpool's £87 Million Gamble: Keita and Oxlade-Chamberlain's Unfulfilled Promises
A Muted Farewell
The final whistle saw four presentations at Anfield. Two for men in tracksuits, two for veterans bidding farewell to their iconic Liverpool shirts. Roberto Firmino and James Milner – men with over 300 appearances each for the club. Meanwhile, Naby Keita and Alex Oxlade-Chamberlain found themselves in an all too familiar position, watching from the sidelines. The sight of this young duo, once hailed as the future of Liverpool's midfield, was painfully appropriate given their Anfield careers. Theirs was a time spent largely on the bench or in the stands, a consequence of their inability to meet the lofty expectations set for them.
The Stats That Hurt
Liverpool invested £87 million in the duo, but a tally of appearances tells a tale of underperformance. Keita started just 49 league games since his £52m arrival, a paltry 26% of the club's matches during his tenure. Oxlade-Chamberlain's record is even bleaker, starting only 21% of matches since his arrival six years ago. Their scant contributions in the 2023 season – Oxlade-Chamberlain played 335 minutes, and Keita 294 – felt like a final nail in the coffin. Injury reports frequently listed their names, and their omission from Liverpool's Champions League squad underlined the fading faith the club had in them.
Jurgen Klopp dubbed the departing quartet "four legends", though many would agree that Keita and Oxlade-Chamberlain barely skimmed the surface of that status.

High Hopes and Unfulfilled Potential
Keita and Oxlade-Chamberlain both had moments of brilliance in their Liverpool careers. Oxlade-Chamberlain's dynamic and explosive performance against Roma in the 2018 Champions League semi-finals was a stark reminder of the promise that was. And Keita's debut against West Ham in the same year raised expectations high, even though they would later prove to be misplaced.
However, Keita's subsequent inconsistency and Oxlade-Chamberlain's struggle to recapture his pre-injury zest left Liverpool fans rueing missed opportunities. Keita's time at Merseyside was marked by bizarre injury absences and underwhelming performances, while Oxlade-Chamberlain found his once electric presence diminished.
Liverpool's tight budget leaves little room for transfer missteps. The failures of Keita and Oxlade-Chamberlain, with their combined £87m price tag, represented a significant miscalculation. Their subsequent releases without being offered new contracts highlighted a sense of regret that shrouded Anfield. Liverpool had indeed given up on both.
With the departure of Keita and Oxlade-Chamberlain, Liverpool found itself facing a crucial problem. The remaining midfield options were either ageing or inexperienced, creating a worrying gap. The duo's underperformance meant that Fabinho bore the burden of a lacklustre campaign, and younger talents like Stefan Bajcetic, Harvey Elliott or Curtis Jones, were thrust into a pressure-cooker situation.
Looking Forward: Liverpool's Summer Plans
As a result, Liverpool's summer budget is expected to be heavily skewed towards midfield reinforcements. This increased spend could have been avoided had Keita flourished, instead of being released. They now find themselves in search of players to fill the void left by Keita and Oxlade-Chamberlain. Liverpool need players with the quality that the duo should have shown, and who can guarantee availability – preferably for at least 50 games a season.
Liverpool, in essence, must regroup and redefine their approach, in an attempt to shape Klopp's second side. They will need to seek replacements of high calibre, with potential targets spanning from established stars like Mason Mount and Alexis Mac Allister to upcoming talents like Ryan Gravenberch and Conor Gallagher. The overriding requirement, though, is reliability – a quality sorely missed during the Keita and Oxlade-Chamberlain era.
The unfulfilled potential of Keita and Oxlade-Chamberlain serves as a sobering lesson for Liverpool. The duo's struggles underline the importance of finding a balance between investing in potential and ensuring reliable performance. It also highlights the dangers of failing to account for the fickleness of injuries and form in football's fiercely competitive environment.
The departure of Naby Keita and Alex Oxlade-Chamberlain leaves behind a legacy of missed opportunities and unfulfilled potential at Liverpool. Their transfers were high-risk gambles that did not pay off, but their stories also serve as reminders of the unpredictability and pressures inherent in football. Their inability to make a consistent impact in the face of injuries and fluctuating form underscores the ruthless demand for constant excellence in the modern game.
As Liverpool move forward, the impact of Keita and Oxlade-Chamberlain's underperformance will likely be a significant influence in shaping the club's future transfer strategy. The need for consistent performance, a trait both players sadly lacked, will be a key consideration.
Liverpool find themselves at a crossroads, poised to navigate the future with lessons learned from the past. Keita and Oxlade-Chamberlain may not have achieved the success expected of them at Anfield, but their presence has undoubtedly left a lasting impression. As they bid adieu to Anfield, Liverpool will need to apply the lessons from this £87 million gamble to ensure that future transfers lead them back to the glory they are accustomed to. The narrative of Keita and Oxlade-Chamberlain serves as a reminder of the need for due diligence, careful planning, and perhaps a bit more caution in the high stakes world of football transfers.