 PGMOL Faces Complaint from Liverpool Over Gakpo Incident

Liverpool's PGMOL Complaint: The Gakpo-Mings Controversy
In the wake of a contentious 1-1 draw between Liverpool and Aston Villa, Anfield officials are seeking explanations from the Professional Game Match Officials (PGMOL). Central to their enquiries are two pivotal incidents involving Villa defender Tyrone Mings and Liverpool's Dutch talent, Cody Gakpo.
Liverpool's senior figures are querying why Mings, after a high and rugged challenge on Gakpo leaving the Dutch forward marked, was not dismissed by referee John Brooks, despite the incident being reviewed by VAR. The VAR official, Tony Harrington, advised Brooks to stand by his initial decision of merely issuing a yellow card.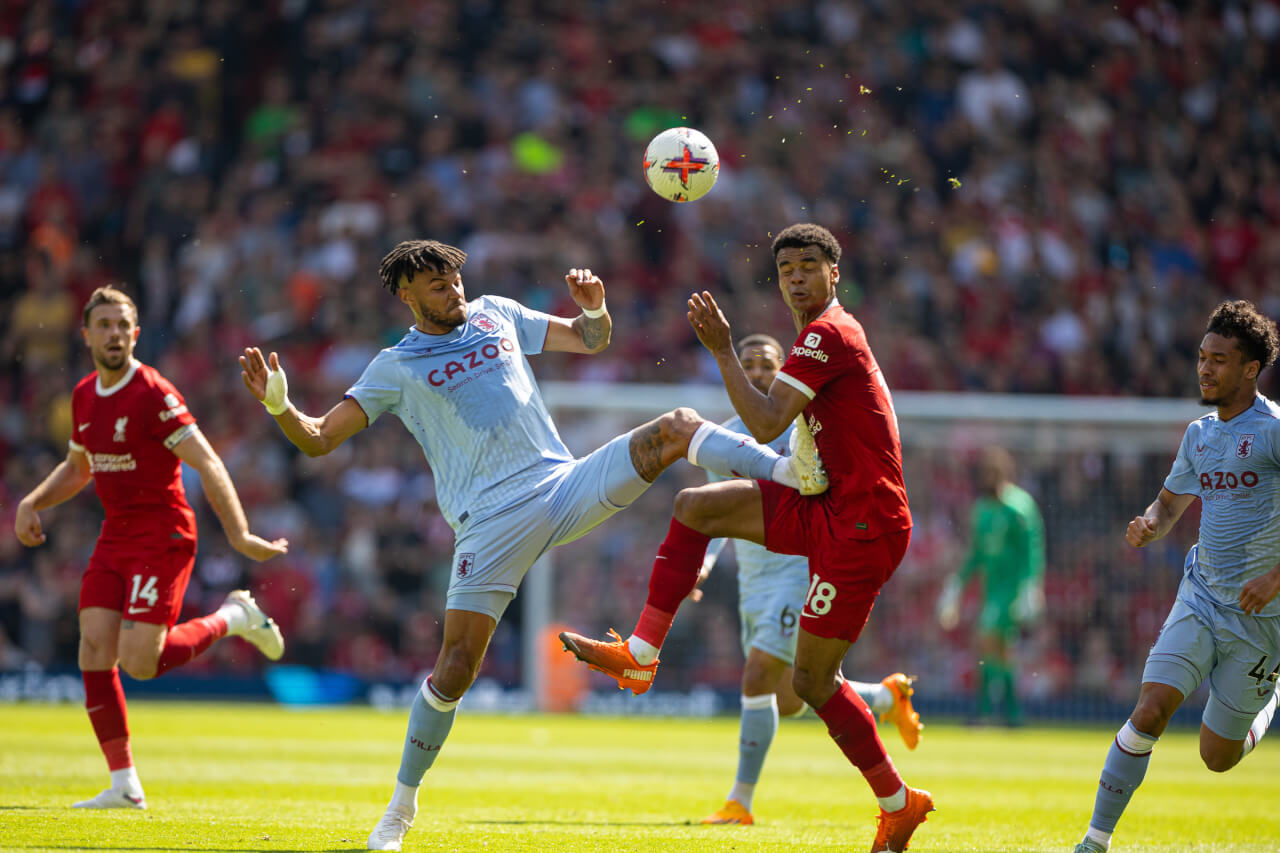 Gakpo's Disallowed Goal
The second incident involved a disallowed goal from Gakpo in the latter half. Harrington advised that Brooks use the pitch-side monitor to consider a potential offside against Liverpool's Virgil van Dijk during the build-up. After considerable scrutiny, the decision was reached that Aston Villa's Ezri Konsa had not 'deliberately played' the ball prior to it reaching Van Dijk, leading to the goal's disallowment.
Why didn't VAR show the referee this angle? It's quite clear and obvious that Konsa attempts to clear the ball to stop it going to Konate. I'm not having the deflection shout – and can't understand how the referee found a way to disallow Gakpo's goal! #baffling #var #ref #LFC pic.twitter.com/aCHDEkZQ7U

— Neil Mellor (@NeilMellor33) May 22, 2023
Liverpool's manager Jurgen Klopp, serving his touchline ban from the stands, believed replays suggested otherwise, contending that Konsa moved his leg towards the ball. The definition of 'deliberate play' under law 11 of the International Football Association Board (IFAB) includes a player's control over the ball with the intent to pass, gain possession, or clear it.
Klopp's Thoughts
Post-match, Klopp expressed his concern: "I'm not sure if you've seen Cody but he's got three massive marks on his chest. You can't do that without making a proper foul." He further questioned the disallowed goal, highlighting the subjective nature of such decisions, "Offside situations should be pretty clear. He explained to me that it's a subjective decision. He thinks it was a non-deliberate action by the defender, I think it is (deliberate)."
The game ended with Liverpool equalising late in the day, courtesy of Roberto Firmino on his Anfield farewell, after Jacob Ramsey had initially put Villa ahead. The PGMOL and Liverpool saga underscores the ongoing discussions around VAR's role in the beautiful game, a conversation bound to continue in the foreseeable future.