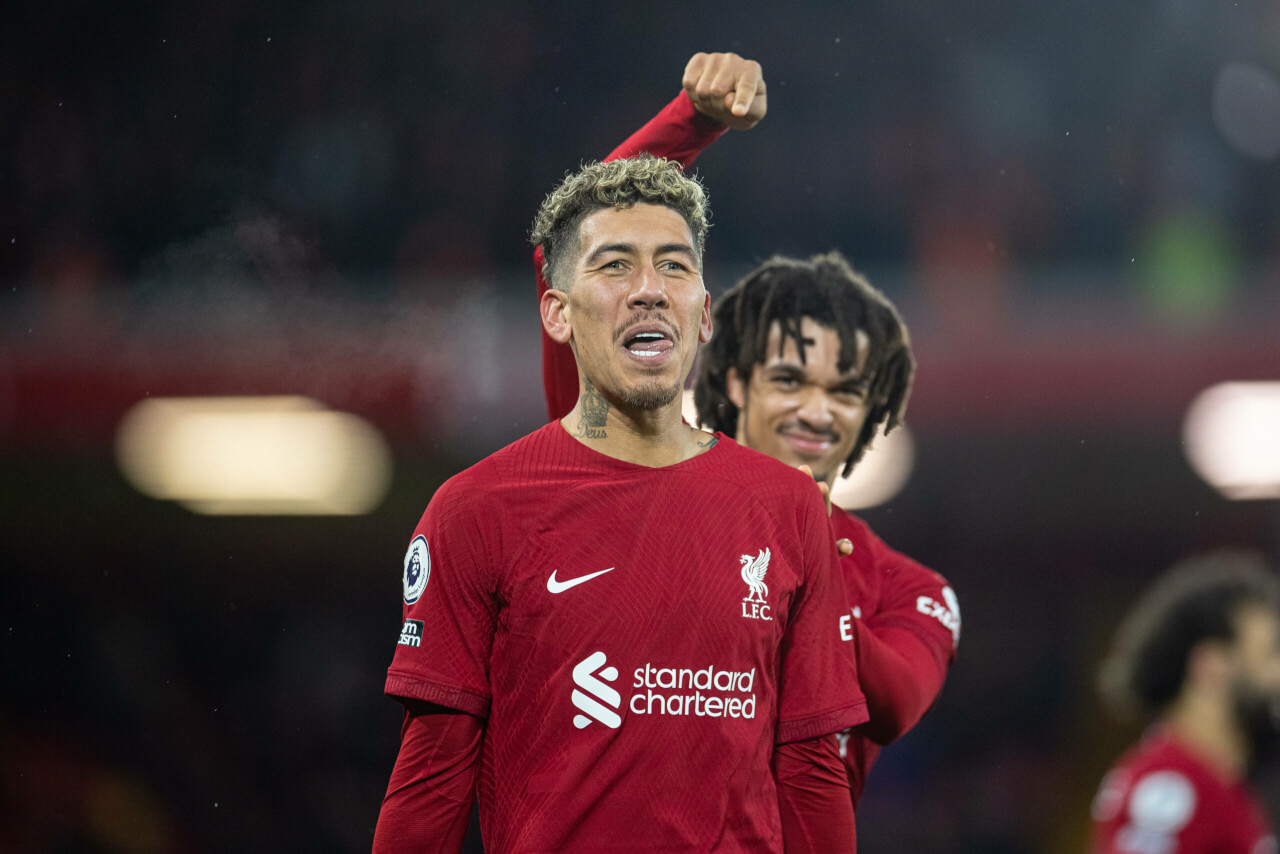 Roberto Firmino: Anfield's Emotional Goodbye Party
Si Senor, Bobby: An Emotional Farewell for Liverpool's Firmino
Roberto Firmino, Liverpool's beloved number 9, was recently the guest of honour at an emotional send-off party at Anfield, revealing the deep affection for the Brazilian maestro within the squad. The news comes via Sky Germany's Florian Plettenberg, who shared snippets of this touching event on social media.
Klopp's Speech to Firmino: The Game's Unseen Genius
At the heart of this farewell, Jurgen Klopp, Liverpool's charismatic gaffer, delivered an intimate speech celebrating his most-utilised player. He lauded Firmino's exceptional footballing intellect, hinting at the underappreciated skill that sets him apart. As reported by FK Pictures, Klopp was captured expressing his admiration for Firmino's intuitive understanding of the game:
"Because you are so football smart, in training sessions you were the first who got the exercise. It's like you saw it once, 'ah, OK, go for it'. That's really special. That makes you the player you are, with all the technical stuff, but your football brain is incredible. Incredible."
A Choir of Reds: Henderson Leads the Si Senor Serenade
Liverpool's captain, Jordan Henderson, offered an emotional tribute to Firmino. Known for his leadership on and off the field, Henderson gave a stirring rendition of Si Senor, the popular chant immortalised by the Kop, leaving no doubts about Firmino's legend status.
Excl. 🎥 #Firmino: What a farewell! What a team! Captain Henderson intones "Si Señor" for Firmino. Liverpool legend invited the team, friends and family to a private farewell in Liverpool on Sunday evening.

His new club has not been decided yet. The talks are only just really… pic.twitter.com/4x7FrYcc6B

— Florian Plettenberg (@Plettigoal) May 22, 2023
Unlike a standard post-match gathering, this Sunday evening event felt more akin to a wedding celebration than a simple farewell party. The team, along with friends and families, gathered at Anfield to share in Firmino's adoration. In the midst of the celebration, replicas of the trophies won during Firmino's eight-year stint with Liverpool served as poignant reminders of the impact he had on the club.
While his future club remains undecided, Firmino's departure underscores a significant change at Liverpool. But, in the words of Klopp, his football intelligence and technical prowess have forever etched his name in Liverpool folklore.
This stirring send-off, while bittersweet, captures the unique bond Firmino shares with his teammates and the club. It's clear, as Liverpool prepares for their upcoming match against Southampton, Firmino's contributions to the squad will be missed as much off the pitch as they are on it.