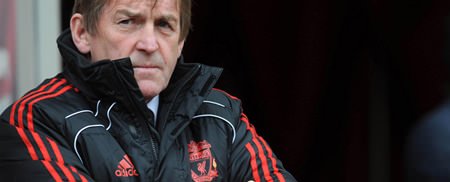 Kenny Dalglish Sacked - "The Liverpool Way" is Dead
It was headline news on Sky Sports, BBC and in all the newspapers. Everyone knew what happened. Kenny Dalglish didn't resign as manager, nor did he come to the end of his contract. He was sacked. By Liverpool Football Club.
Kenny Dalglish was sacked by Liverpool Football Club.
I felt sick reading it, hearing it and thinking about it.
Liverpool's league performance in the 2011/12 season wasn't good enough. Too few goals were scored, too many games were lost. Arguably even worse, there were periods of the season when everyone, including fans and players, knew the matches didn't really matter. Results at Anfield were particularly disappointing. Better is expected of Liverpool.

Cups were a different story. After beating Chelsea and Manchester City in earlier rounds, Liverpool won their first trophy since 2006 after beating Cardiff City at Wembley to lift the Carling Cup. The final was hard work, as seems to in the club's DNA, but the route to the final was exciting, enjoyable and convincing.
Wins against the club's two biggest rivals in the FA Cup meant another domestic cup final. Two cup finals in a season after none since 2007 and none since 2006 domestically. Under owners who stated a desire to "win things", it was a pretty fine return.
But it all meant nothing. The 8th place league finish meant that Liverpool won't compete in the Champions League next season, prompting Fenway Sports Group to sack the manager. The owners fixated with "winning things" actually prioritised Champions League qualification over, well, winning things.
Champions League qualification is important. Competing in the best competition in world football helps attract the best footballers. The extra money obviously helps, too. Unfortunately though, Liverpool haven't even competed in the competition since 2009. The club has been without the money and football status it provides for several seasons already. When Kenny Dalglish took over, the club needed stabilising. Stability and qualification for the Champions League at the first time of asking are two very different things.
Undoubtedly though, the club does need to increase revenue. Liverpool suffered financially under previous owners, almost going into administration and will be forced to spend within its means if Financial Fair Play is implemented as strongly as promised. The need to increase revenue is nothing new, though.
In 2007, the club was sold to American owners, a key reason being that the club could build a new stadium to increase revenue. It was promised but never delivered. FSG bought the club 17 months ago. A decision is yet to have been made regarding a new stadium.
Instead of making a new stadium their absolute priority, FSG have taken it upon themselves to sack the greatest ever servant of Liverpool Football Club. Today on the official Liverpool website, Ian Ayre mentioned "The Liverpool Way" in an interview about the sacking of Kenny Dalglish. Well, after that sacking: "The Liverpool Way" is dead.
Some say the ruthlessness shown by FSG must mean they have a plan for the club to move forward.
At the moment, I fail to see the sacking of Kenny Dalglish, an average net spend of just over £11m per transfer window and the absence of even a plan for a new stadium as anything other than a cost cutting exercise. I don't trust them to make good appointments. I don't trust them to provide the much needed new stadium.
The man I did trust to lead our football club has been sacked. And it makes me sick.