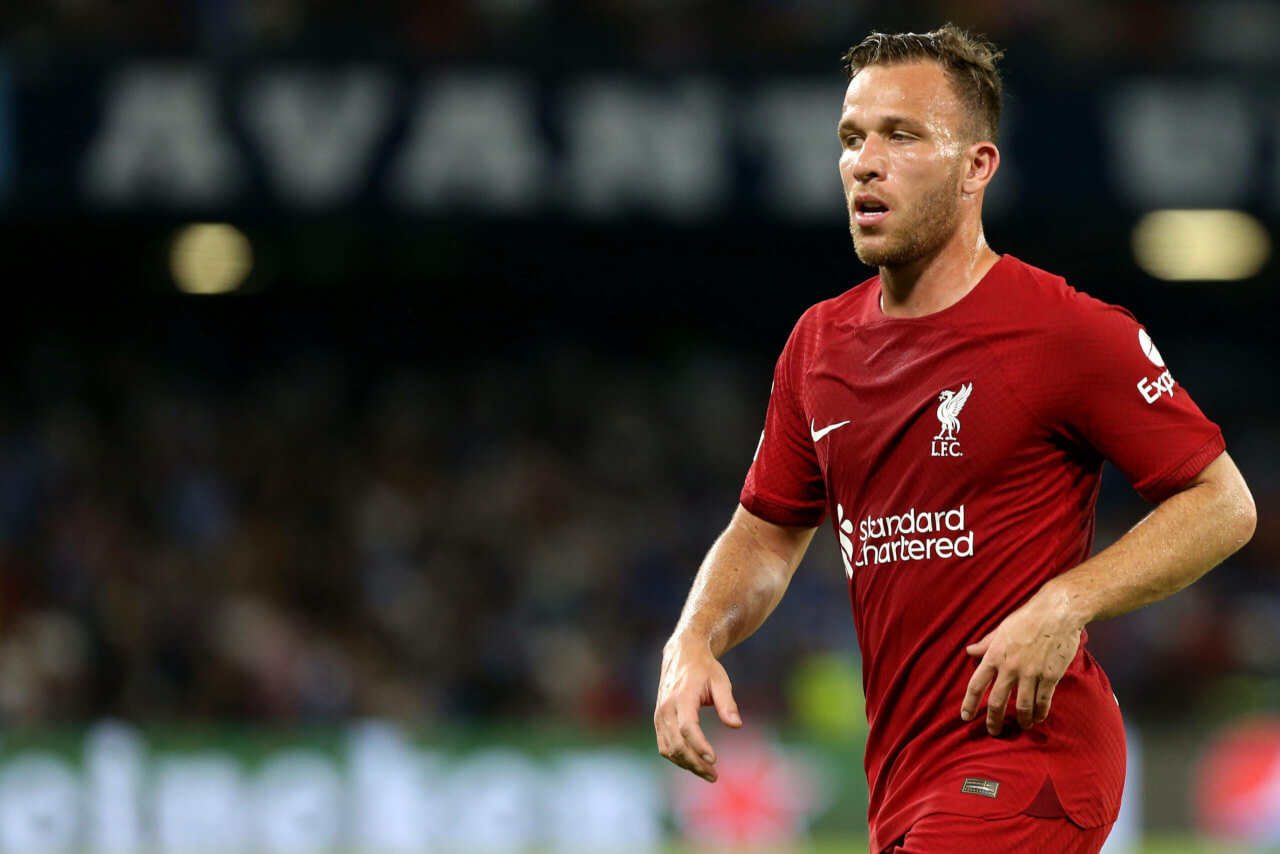 The Curious Case of Arthur Melo at Anfield

Arthur Melo: The Odd One Out at Anfield
Arthur Melo's Curious Stint at Liverpool
Jurgen Klopp's Anfield tenure has been adorned with several surprises – Arthur Melo's loan spell from Juventus being among the most peculiar. Standing alongside unusual inclusions like Steven Caulker and Ben Davies, Arthur's story is destined to become an interesting chapter in the Klopp-era at Liverpool.
The Brazilian midfielder made his unexpected arrival at Anfield last August, landing on deadline day via an emergency loan deal worth £3.9 million, crafted to alleviate Liverpool's midfield concerns. Unfortunately, the reality proved far different.
The Struggles of Arthur at Anfield
The much-anticipated progress of Arthur was thwarted by an untimely calf injury. Consequently, his on-field presence has been exceptionally limited, clocking a meagre 13 minutes in Liverpool red as the season drew to a close.
By the time of Arthur's return to fitness in February, the Liverpool squad had grown stronger and larger. Simply put, the context had dramatically shifted from when he had originally signed.
As the Anfield curtain fell against Aston Villa last weekend, Klopp acknowledged the imminent departure of his No. 29 in his programme notes, and duly praised Arthur's professionalism despite the circumstances.
"I would also like to wish Arthur Melo well as his loan period comes to an end," Klopp penned. "Circumstances meant Arthur was not able to play as much as he would have liked but his professionalism and ability were clear to all who worked with him."
A Complicated Season for Arthur
Klopp's sentiments encapsulate the complex narrative of Arthur Melo's Liverpool tenure – an unfortunate season where he was always destined to play the role of an extra.
Liverpool had indeed negotiated a purchase clause worth £32.3 million as part of their loan agreement with Juventus, however, it was always doubtful that this option would be exercised.
Despite these challenges, Arthur remained committed to reviving his stuttering career. This was evident in his sporadic appearances for, and training sessions with, the Under-21s. But his aspirations to succeed at Liverpool were stymied by circumstance and timing.
Arthur's journeys at both Barcelona and Juventus have been far from stellar, which has led to rumours about a potential return to his native Brazil.
Nonetheless, Arthur has remained a beloved member of the Liverpool squad. Yet, given the context of his season, it is unsurprising that there was little contemplation of extending his stay beyond the current season.
Arthur's journey at Liverpool has been complicated, marked by injury and limited game time. Yet, his professionalism and dedication amidst these challenges paint a picture of resilience. As his Anfield story concludes, we can only wish him well and anticipate his next chapter with keen interest.