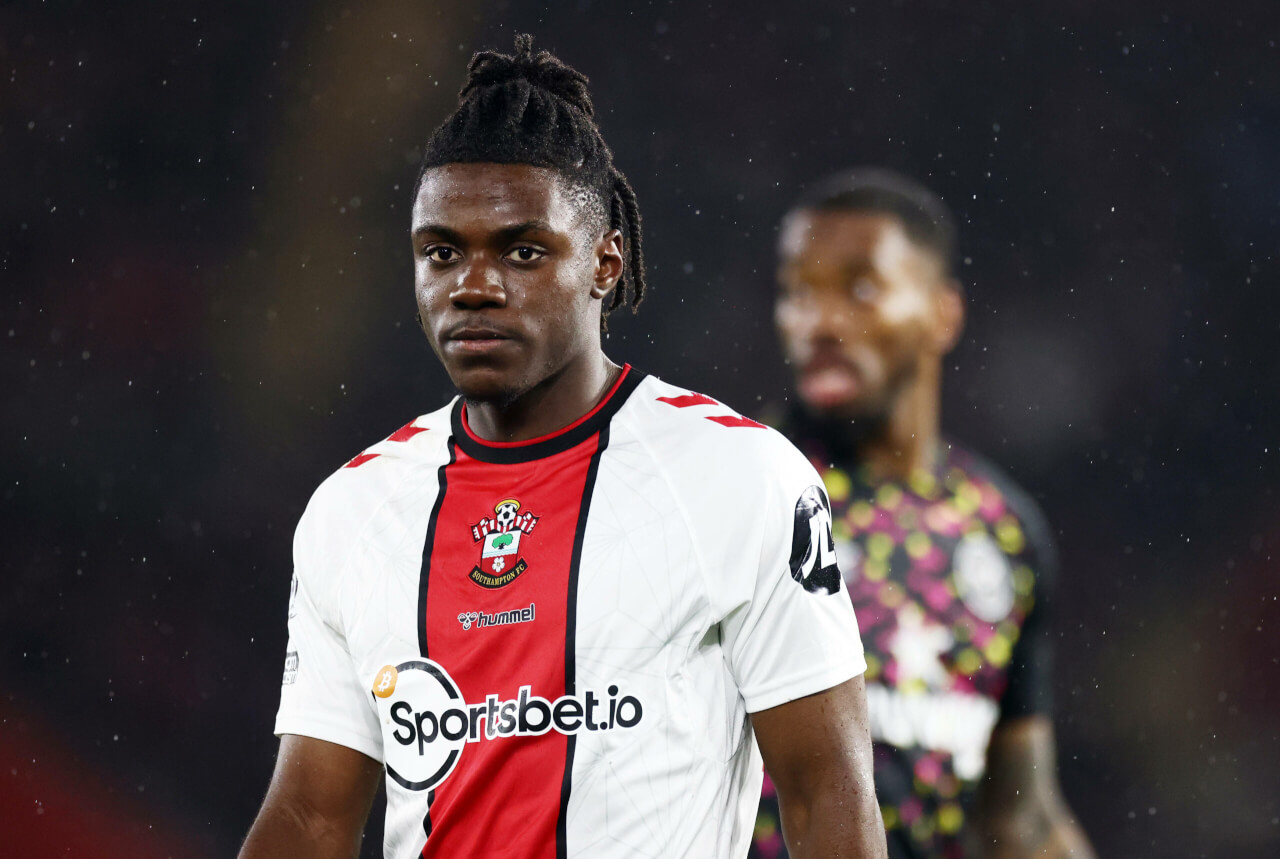 Romeo Lavia: Liverpool's Latest Interest Amid Southampton's Demise
Romeo Lavia: The Standout Amidst Southampton's Sombre Season
Liverpool's burgeoning interest in Southampton's Romeo Lavia, following their relegation, is being reported by Neil Jones of GOAL. The Belgian prodigy is drawing attention, with the Reds keenly following his development.
Standing Tall in the Wake of Relegation
Emerging as one of the few rays of light in Southampton's otherwise grey campaign, Romeo Lavia has been a revelation. The 19-year-old midfielder, an archetype of defensive dominance, started in 28 of his 33 appearances for the south coast club, proving to be a magnet for heavy hitters of football.
Liverpool's interest in Lavia isn't a novelty. With eyes attuned to the Belgian's escalating progress, they've been keeping a watchful eye. Notwithstanding Alexis Mac Allister and Mason Mount being the main targets, several voices at Anfield echo the sentiment that Lavia "is a player who could make a difference."
Liverpool Interested In Romeo Lavia | Transfer Insight w/Sacha Tavolieri@dan_clubbe spoke to Belgian football journalist @sachatavolieri to talk about interest from #LFC in Southampton midfielder Romeo Lavia 🧐

Available now on Redmen Plus 🔴

— The Redmen TV (@TheRedmenTV) May 17, 2023
Earlier this month, Sacha Tavolieri, a Belgian journalist, shared his insight with The Redmen TV, stating that Klopp "loves" the young dynamo and that Liverpool is the "closest club" to bagging his signature. As Tavolieri detailed, "For the moment, [there are] no offers from Liverpool. That's a certainty. But [their] project is the one which is most convincing to Lavia – and that's why I think it will be Liverpool."
The Hurdles in the Race to Sign Lavia
However, a route to Anfield for Lavia isn't without obstacles. A major stumbling block is the valuation set by St Mary's. The history of a previously rebuffed offer by Chelsea – an extravagant £50 million bid made just two months after Lavia's move from Man City – serves as a precedent. This figure is likely to be the negotiation starter for potential suitors this summer, despite the club's relegation.
Liverpool aren't the only admirers in this race, though. Chelsea, too, are in the mix, along with Man City, who hold a buy-back clause from their sale of Lavia. This £40 million clause, part of an initial £10.5 million deal potentially rising to £14 million, is set to kick in come 2024. And with four years still left on Lavia's contract, the price tag for the Belgium international is expected to hold firm.
In the shifting sands of the transfer market, Romeo Lavia has emerged as a gem, attracting the attention of footballing behemoths like Liverpool. And as the race heats up, his decision will undoubtedly be a fascinating one to watch.