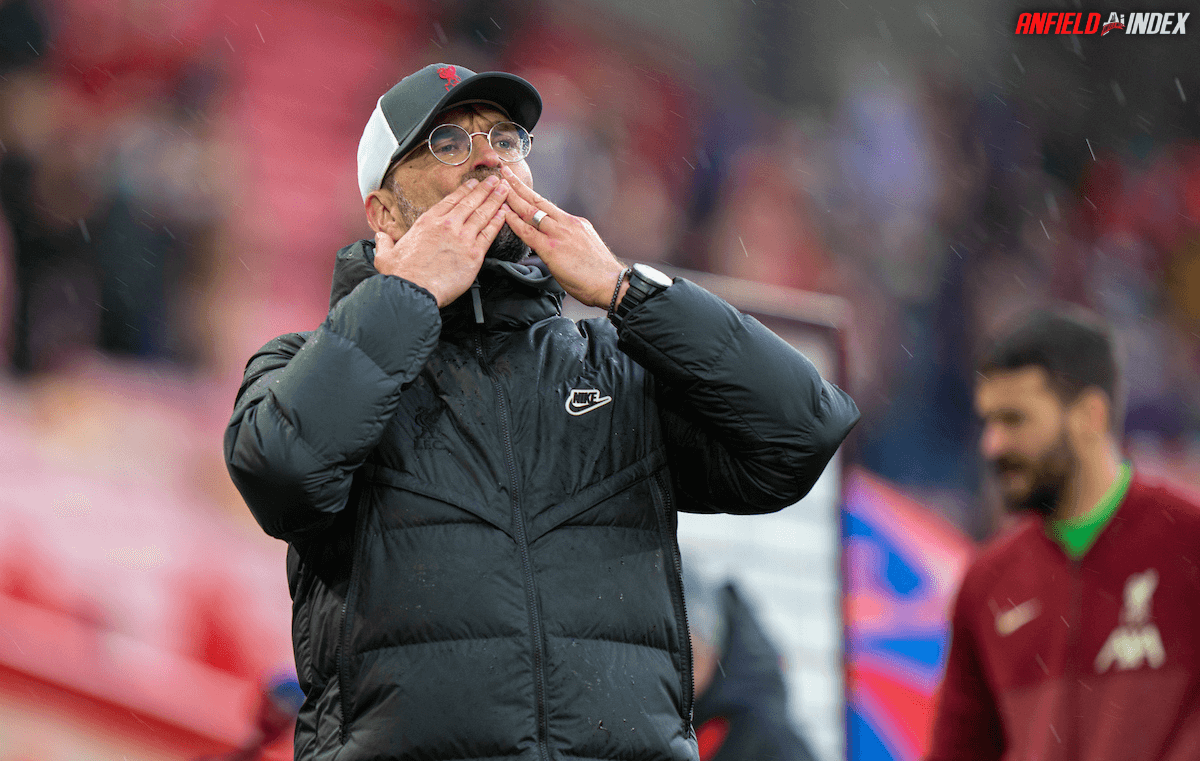 Liverpool manager must deliver on Europa League promise
Liverpool's disappointing 1-1 draw at home to Aston Villa on Saturday left their hopes of qualifying for the Champions League dangling by a thread.
The Reds need Newcastle United or Manchester United to suffer an unlikely set of results in their remaining games to retain a chance of finishing in the top four.
Manager Jurgen Klopp was realistic enough in the aftermath of the Villa game to admit that Liverpool will not feature in UEFA's top club competition next term.
"We will make it [the Europa League] our competition – I am not that spoilt," Klopp told the BBC.
"That we are already qualified for the Europa League is incredible with all these teams around us.
"That's really difficult and we did it – that is good. For so long we couldn't even hear the sound of the Champions League, that's how far away we were.
"The Europa League us absolutely fine. Let's see what we can do."
Liverpool undoubtedly owe their fans and sports bettors in the United Kingdom and Ireland some recompense next season after failing to deliver the goods this time around.
Thankfully, the packed schedule of summer sports action offers them a chance to claw back some of their bankroll to enable them to back the Reds to succeed next season.
For instance, GAA betting in Ireland will likely garner plenty of attention, with the football tournament often won by one of the more fancied teams.
Liverpool fans will hope that point applies to their team next season after enduring what has been a hugely underwhelming campaign on all fronts.
The Reds made early exits from the Carabao Cup, FA Cup and Champions League, while their Premier League performances have not been up to scratch.
A late season surge briefly raised hopes of finishing inside the top four, but that run of results has only served to paper over the cracks.
Klopp has work to do this summer to significantly improve a squad that has rapidly dropped off the pace during this season.
Finishing in the top four will be even harder next term, with the current incumbents all expected to be in contention again.
Chelsea will also likely be in the mix, while it would be foolish to think that Villa will not continue their upward trajectory under Unai Emery.
On that basis, the Europa League takes on added significance for Liverpool, with the competition offering a secondary route into the Champions League.
However, it is the opportunity to win silverware that should matter most to Klopp, with a return of four major trophies in seven years not nearly enough for a club of Liverpool's stature.
The Europa League provides Liverpool with a golden opportunity to add another top prize to their historic haul – let's hope Klopp follows through on his promise to take it seriously.