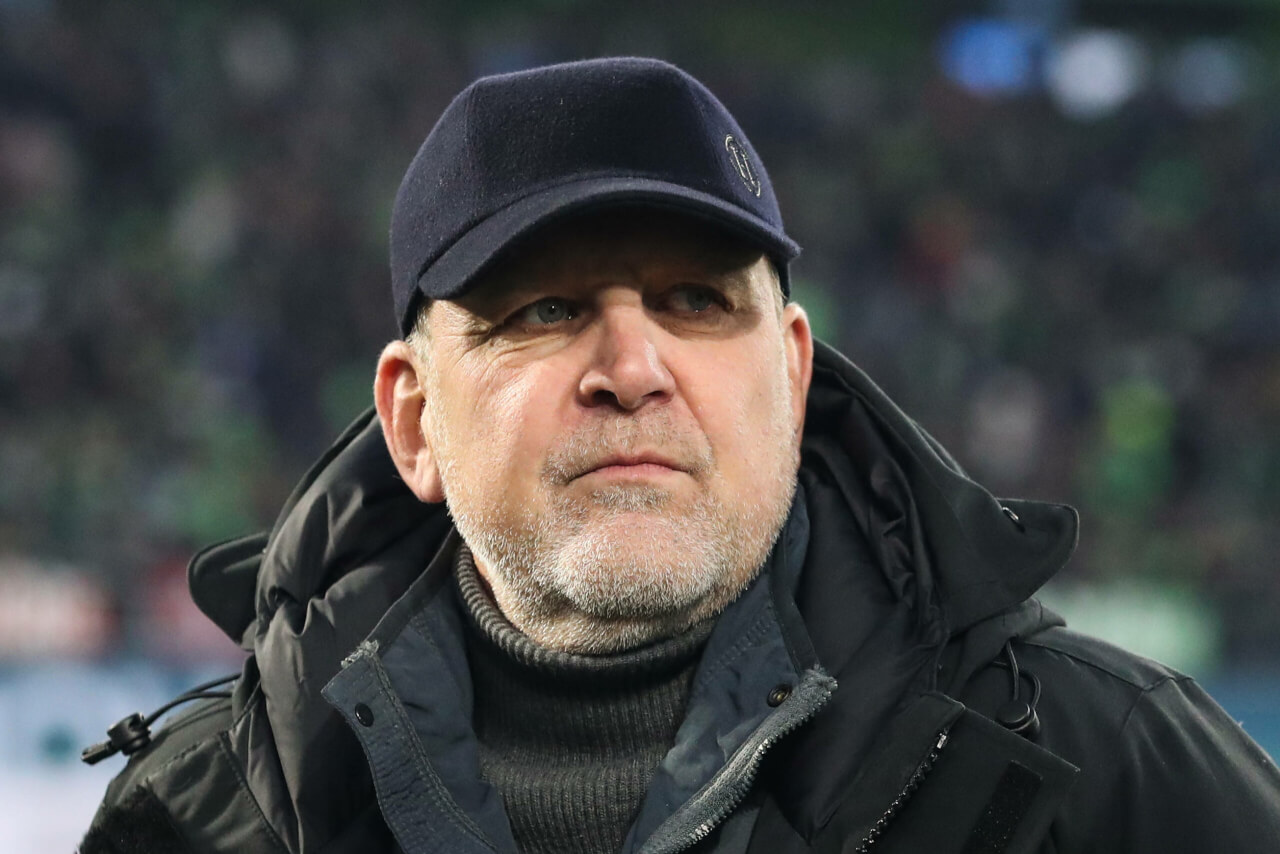 Schmadtke's Liverpool Vision: Eyeing The Bundesliga's Best
Schmadtke's Masterplan: Bundesliga Stars Liverpool Bound?
 Jurgen Klopp, has always shown a proclivity for Bundesliga talent. Now with Jürgen Schmadtke, the former manager of Bundesliga giants Hannover, Cologne, and Wolfsburg, taking over as the transfer supremo at Anfield, we may well see that penchant amplified.
The Düsseldorf-born transfer chief is poised to bring his Bundesliga acumen and scouting prowess to Merseyside. As German publication Sport Bild highlights, he seems to already have his eye on a few Bundesliga jewels that he way attempt to bring across from his homeland.
Among the Bundesliga stars Schmadtke is reportedly interested in are talents such as Ryan Gravenberch of Bayern Munich, Joško Gvardiol of RB Leipzig, Florian Neuhaus of Borussia Mönchengladbach, and Daichi Kamada of Eintracht Frankfurt.

Ryan Gravenberch: A Gem in the Rough?
Last summer, Ryan Gravenberch, the central midfielder from Ajax Amsterdam, made headlines with his €18.5 million move to Bayern Munich, potentially rising to €24.5 million. Despite the promising start, he has been less than content with his playing time. Expressing his frustration to Voetbal International, he said, "A year of training and playing at the highest level is nice and instructive. Although I also play, it is mainly training. This has to change next season, then I really want to play weekly again."
The Gvardiol  Conundrum
Joško Gvardiol, the Croatian defender, has had an impressive stint with RB Leipzig and has inevitably attracted attention from top clubs. Leipzig, however, may not be willing to let their prized asset leave for less than €100 million. There's even talk of a staggering €112 million release clause for Gvardiol next summer.
Florian Neuhaus: Time for New Pastures?
Florian Neuhaus has been a stalwart for Gladbach since 2017, but there is always a call for new challenges. The German national midfielder's contract runs until 2024. He has had 22 appearances this season, netting one goal. A move to Liverpool could provide the new environment he may be seeking.
Daichi Kamada: A Frankfurt Farewell on the Cards?
Finally, Eintracht Frankfurt's Japanese midfield star, Daichi Kamada, is another name on Schmadtke's radar. His contract runs out this summer, and with nine goals and six assists in 32 Bundesliga matches, he would be a valuable addition to Liverpool's midfield. Kamada's future is still uncertain, but his departure from Frankfurt seems almost certain.
Looking Ahead
After a disappointing season, Liverpool is keen to rejuvenate its squad. Schmadtke's Bundesliga expertise could be the key to bolstering the Reds' shaky defence and infusing new blood into the squad. This transfer window may see a lot of action from Liverpool's new Bundesliga-savvy transfer chief.