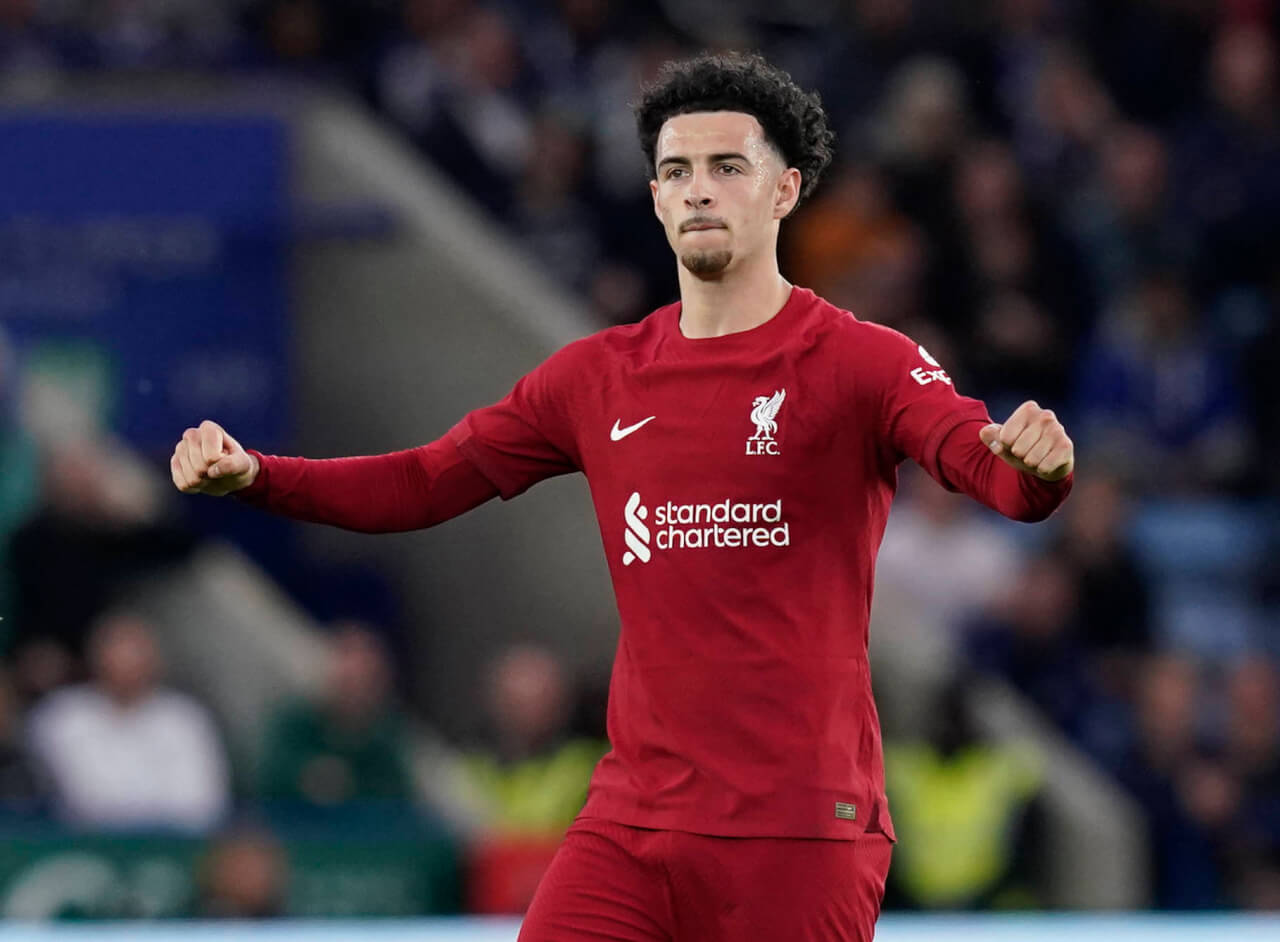 Steven Gerrard: "Curtis Jones is more talented than me"

Curtis Jones Praised by Liverpool Legend Steven Gerrard
Liverpool's homegrown talent, Curtis Jones, has been making waves with his exceptional form in recent weeks. As he deftly manoeuvres his way through the challenges of Premier League football, his performances have not gone unnoticed. Among those impressed by this young prodigy is Liverpool legend Steven Gerrard. In a recent interview with The Anfield Wrap, Gerrard shared his insightful perspective on Jones's journey, his impressive performances, and the promising road ahead.
Jones's Transition to Liverpool's First Team
Curtis Jones's pathway to the first team was not straightforward. Steven Gerrard highlighted the young talent's challenging "transitional period," marked by fierce competition and doubts from Liverpool's first team management.
"Curtis felt he was more than ready. The academy felt he was ready and the first team were probably thinking yeah, he's ready to come and be a part of it but also to drop in and out," Gerrard shared during the interview.
Jones's determination and his unwavering patience eventually proved decisive in his journey.
A critical element of Jones's rise to prominence has been his impressive performances against Liverpool's arch-rivals, Everton and Manchester United. For Gerrard, these matches serve as significant litmus tests for any player aiming to solidify their place at Liverpool.
"Every time Curtis played for me against Everton and Manchester United, he was the man of the match in every single game. That tells me that he's got what you need to play for Liverpool," Gerrard expressed, reflecting on Jones's commendable performances.
In a compelling revelation, Gerrard praised Jones's technical prowess and unique style of play, comparing it to his own during his time as a player.
"Curtis is more talented than me in terms of technical, in terms of dribbling ability, in terms of manipulating the ball, close control," Gerrard shared.
He went on to describe Jones as a 'soloist,' an 'individual' whose skills diverge from his own strengths as a 'runner' and a 'passer.'
This high commendation comes from a player who himself made 710 appearances, scored 186 goals in an exceptional 17-season career with Liverpool. Gerrard's words stand as a testament to Jones's significant potential.
Curtis' Crucial Mentality
In the conversation, Gerrard underscored the importance of having a resilient mindset to thrive at Liverpool. The influx of new talents and the ceaseless pressure to perform demand a steadfast resolve from the players.
"He needs to stay in this 11 now. He needs to take the challenge on," Gerrard advised Jones.
This advice underlines the need for Jones to consistently display his proficiency and his eagerness to succeed.
Gerrard's Assurance to Jurgen Klopp
Steven Gerrard shared a compelling dialogue he had with Jurgen Klopp about Curtis Jones's potential. Acknowledging areas where Jones needs improvement, Gerrard confidently assured Klopp to keep faith in Jones.
"Stay with this kid… because he won't let you down," Gerrard recalled his message to Klopp.
Gerrard's unwavering faith in Jones's abilities offers a testament to the prodigy's considerable potential.
With Gerrard's endorsement and his own impressive form, Curtis Jones stands on the cusp of a promising future at Liverpool. The challenge for Jones now is to maintain his upward trajectory and validate Gerrard's confidence in him. His recent form suggests that he's more than capable of doing so.