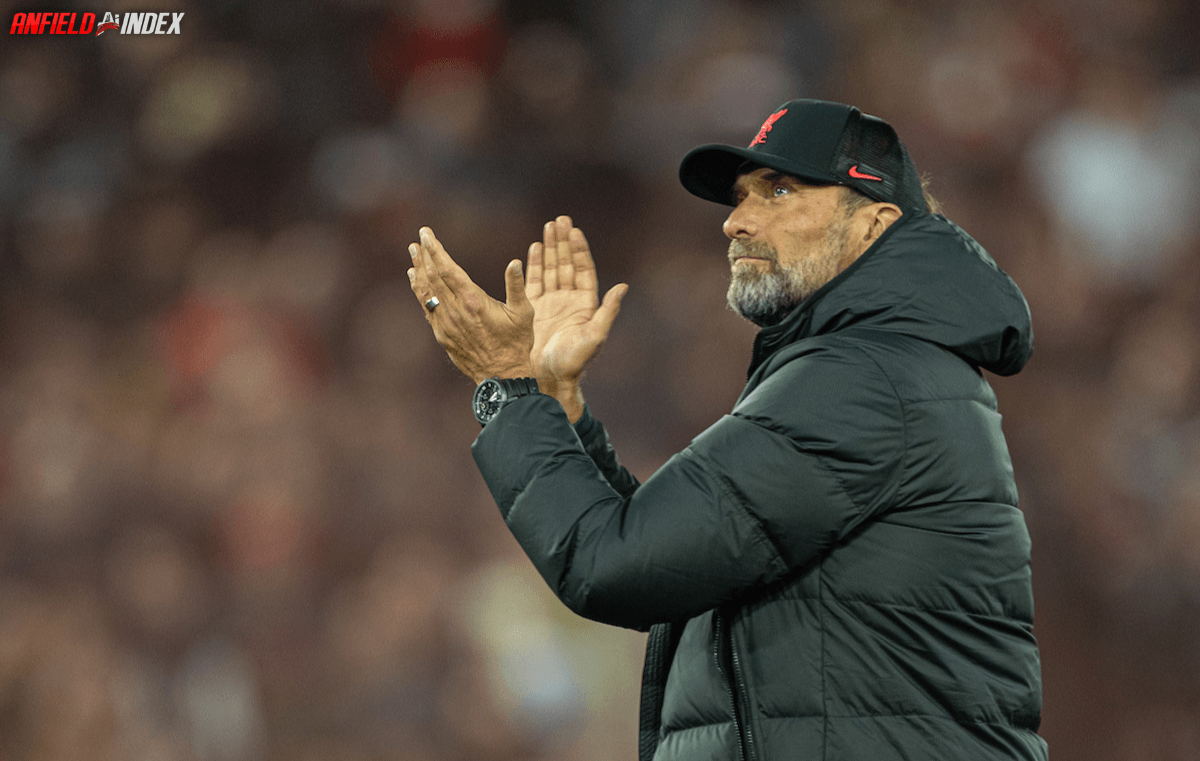 Klopp Embargo: Anfield Will Be Rocking For Europa
Klopp Embraces Europa League Challenge
In his embargo press conference today Jurgen Klopp addressed a range of topics from the team's upcoming participation in the Europa League to squad morale and player injuries.
Shift to Europa League
Finishing fifth in the Premier League last season means Liverpool will compete in the Europa League – a fact that Klopp has readily embraced. "The actual possibility to go through [to a] European trophy is not something that you [dismiss]; it's everything," Klopp firmly stated.
Despite the Europa League often being regarded as secondary to the Champions League, the German manager asserts his enthusiasm for the forthcoming competition. Klopp is no stranger to the challenge, having led his former team, Borussia Dortmund, to the competition's latter stages.

Klopping up excitement for the new season, the affable manager commented:
"I love European competitions and for me, that's no different, to be honest… in the end, a massive prize to win, and… we will try it definitely."
Resilience and forward-thinking are clearly part of Klopp's philosophy. He understands the need for improvement from the team but also focuses on acceptance and moving forward. "Life is like this: you try everything until it's decided, then you accept it and go from there," Klopp reflected. It's an approach he's consistently employed since his arrival at Anfield, and it seems the focus remains unchanged going into the new season.
The Liverpool manager's desire to hit the ground running is palpable:
"We want to make steps… we do that ourselves… it's fine, it's fine."
Klopp's never-say-die attitude is undoubtedly one of the reasons he's endeared himself to the Kop faithful.
No Salah Drama at Anfield
In the face of rumours surrounding Liverpool's Egyptian star Mo Salah, Klopp was characteristically candid. "Mo loves being here and was part of [the team]. He said apologies for what we did, not apologies for what the other guys did," Klopp shared, dismissing claims of Salah's dissatisfaction.
Klopp also addressed the condition of injured player Stefan Bajcetic, providing a ray of hope to fans. He confirmed that Stefan was "completely pain-free" but added the team would be "careful" with his reintroduction to training.
In true Klopp fashion, the manager remains upbeat about the upcoming challenges and the potential of his squad in the face of adversity. As Liverpool prepares for their Europa League campaign, Klopp's rallying cry is clear: "Let's go for that, and I'm really super excited about that."
With his indomitable spirit and distinctive management style, Klopp is gearing up to take the Europa League by storm. As Liverpool fans worldwide echo his enthusiasm, one thing is certain – the upcoming season promises to be a thrilling ride.