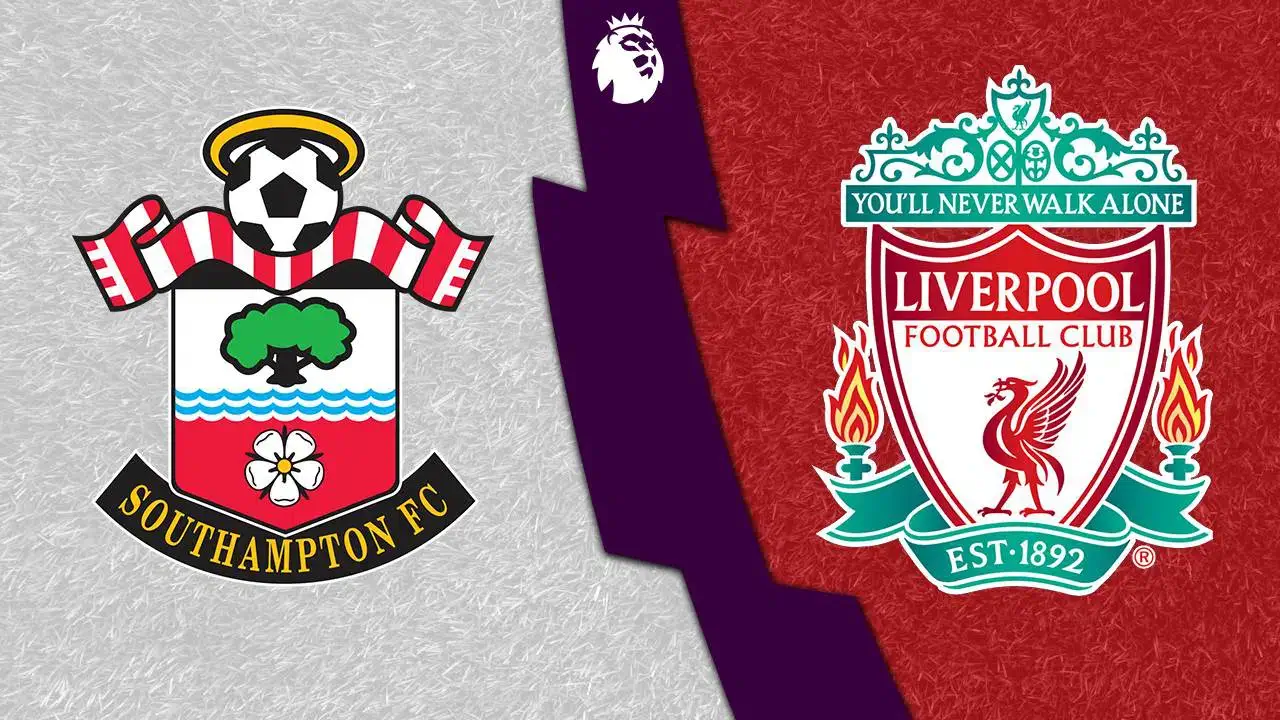 Southampton vs Liverpool: Not on UK TV, Live Streaming Guide
Premier League Conclusion: Southampton vs Liverpool – No UK TV Coverage
A challenging season of the Premier League will culminate with the Southampton vs Liverpool clash at St Mary's this weekend. The game will serve as a testament to the strength and spirit of both teams as they seek to make a triumphant exit from a season marked by disappointment.
Curtain Call at St Mary's
For Liverpool, this year's journey has been somewhat of a rollercoaster ride, with their aspirations for a Champions League title quashed by Man United's victory over Chelsea. Now, Jurgen Klopp's Reds can't aim higher than the fifth spot. However, fans watching via TV live streaming will eagerly anticipate a fond send-off for the likes of Roberto Firmino, Alex Oxlade-Chamberlain and James Milner – all slated for a likely appearance.
Simultaneously, Southampton's fate has been sealed with an inevitable descent to relegation. Yet, the attention is drawn towards the other teams who might share the same fate. This match marks the final bow for Ruben Selles, the interim boss, as the club confirms his departure at the end of the season.

Southampton vs Liverpool: The Final Showdown
The much-awaited Premier League fixture is set to kick off at 4:30pm on Sunday, May 28. Klopp hinted at some fresh faces during his Friday press meet: "I think it makes sense that we make changes, to get fresh players on the pitch, and players who want to show something."
Despite a departing trio, Klopp insists on being strategically mindful over sentimental: "I will try to line up a team who is ready for the game, to run 12km in the game, for the challenges and these things."
Is the match on TV?
Regrettably, the Southampton vs Liverpool duel will not be the focus of Sky Sports. Instead, they've prioritised the Leicester City v West Ham United and Everton v Bournemouth matches, considering their relegation implications. They will also cover Aston Villa's pursuit of European football against Brighton. BT Sport, on the other hand, offers coverage of Leeds United v Spurs.
Nevertheless, fans unable to make it to St Mary's can stay updated with the game via Sky Sports or various online platforms, with Mirror Football offering live updates.
Without any UK TV coverage until the BBC Match Of The Day Highlights later on tonight, Liverpool fans are sure to show their resourcefulness and seek out official international IPTV live streaming options such as DAZN, FuboTV, Peacock, BEIN Sports with use of VPN services such as our friends at Liberty Shield.
Players to Watch
Liverpool might see the return of Darwin Nunez, who missed the previous two games due to a toe issue, following a successful week of full training. Both Ibrahima Konate and Andy Robertson are also contenders for a comeback after injury, while Naby Keita remains unfit for a farewell game.
Southampton, on the other hand, will be missing key players including Che Adams, Armel Bella-Kotchap, Juan Larios and Mohammed Salisu, as confirmed by Selles. Paul Onuachu is also doubtful due to a back problem. However, the recently fit Tino Livramento is a promising inclusion after his comeback from long-term injury.