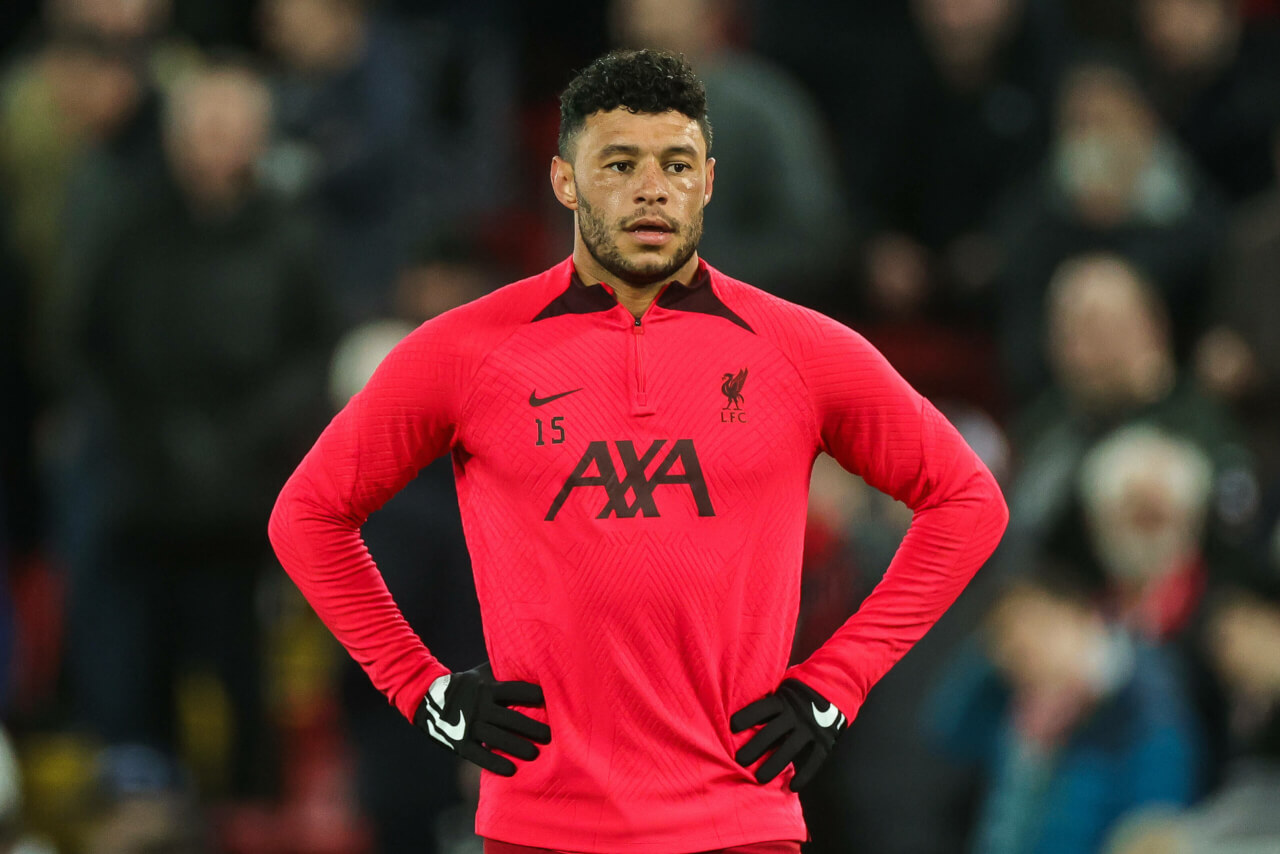 The Leaving of Liverpool: Farewell to Oxlade-Chamberlain
Reflecting on Alex Oxlade-Chamberlain's Liverpool Career
Alex Oxlade-Chamberlain's Liverpool journey, rounding off today at his youth stomping ground, encapsulates the essence of a sporting symphony. A decade spent nurturing his talent at Southampton's academy, a successful stint at Arsenal, and a £35million transfer to Liverpool that made him a household name in Merseyside.
If he steps onto St Mary's pitch donning Liverpool colours for the 147th and final time — with a free transfer looming this summer — the emotional resonance will surely be palpable for both Oxlade-Chamberlain and the Liverpool contingent.
While no one could label Oxlade-Chamberlain's tenure at Anfield as anything short of triumphant, there lies a poignant question mark. What if a certain injury hadn't derailed his meteoric rise?

Five illustrious trophies, including a Champions League and Premier League title, validate his Liverpool legacy. However, the wistful echoes of a 'What if?' resonate around the injury that dramatically shifted his career trajectory during his debut season at Anfield.
There was much excitement surrounding Liverpool's acquisition of Oxlade-Chamberlain in the summer of 2017. A seasoned trophy winner with Arsenal and an England international boasting 27 caps, the versatile player was set to enter his peak years at Anfield.
Jurgen Klopp's penchant for positional fluidity found its match in Oxlade-Chamberlain. His ability to adapt to roles across the midfield and forward lines demonstrated his invaluable versatility for Liverpool.
His Liverpool initiation didn't go as planned, with Manchester City trouncing Liverpool 5-0 in his debut match. However, as fate would have it, City would become a recurrent theme in his Liverpool saga.
Guardiola's City were privy to Oxlade-Chamberlain's first notable performance for Liverpool, a 4-3 triumph that saw City's unbeaten streak in the Premier League shattered. When Guardiola felt the need to namecheck Oxlade-Chamberlain alongside Liverpool's prolific forward trio, the Spaniard's concerns weren't unfounded.
Oxlade-Chamberlain went on to score a spectacular goal that led Liverpool to a 3-0 first-leg victory over City in the Champions League.
Injury Woes
The bittersweet flavour of triumph and despair unfolded at the Champions League semi-final's first leg against Roma at Anfield. A nasty collision left Oxlade-Chamberlain clutching his right knee in agony. His promising career at Liverpool seemed to hang in the balance.
Dave Hendrick: "Everything changed after Roma, the explosiveness never returned; the player we longed to see return had gone".
Despite the complexity of his knee injury, Oxlade-Chamberlain's relentless spirit saw him back on the pitch for Liverpool. Partridge, one of Liverpool's physiotherapists, recalls the challenging period of rehabilitation as one of his most rewarding experiences, praising Oxlade-Chamberlain's extraordinary work ethic and charismatic personality.
Premier League Triumph
After a grueling rehab period, Oxlade-Chamberlain marked his return with a pivotal performance in Liverpool's 3-1 victory over Genk in the 2019-2020 Champions League campaign. This set the tone for a season where Liverpool's domestic dominance was undisputed.
Despite being a bit-part player due to the strong competition for places, Oxlade-Chamberlain produced when it mattered, contributing significantly in the club's historic run to their first Premier League title in 30 years. His goals and assists were significant, but his infectious energy and passion were equally crucial in galvanising the team.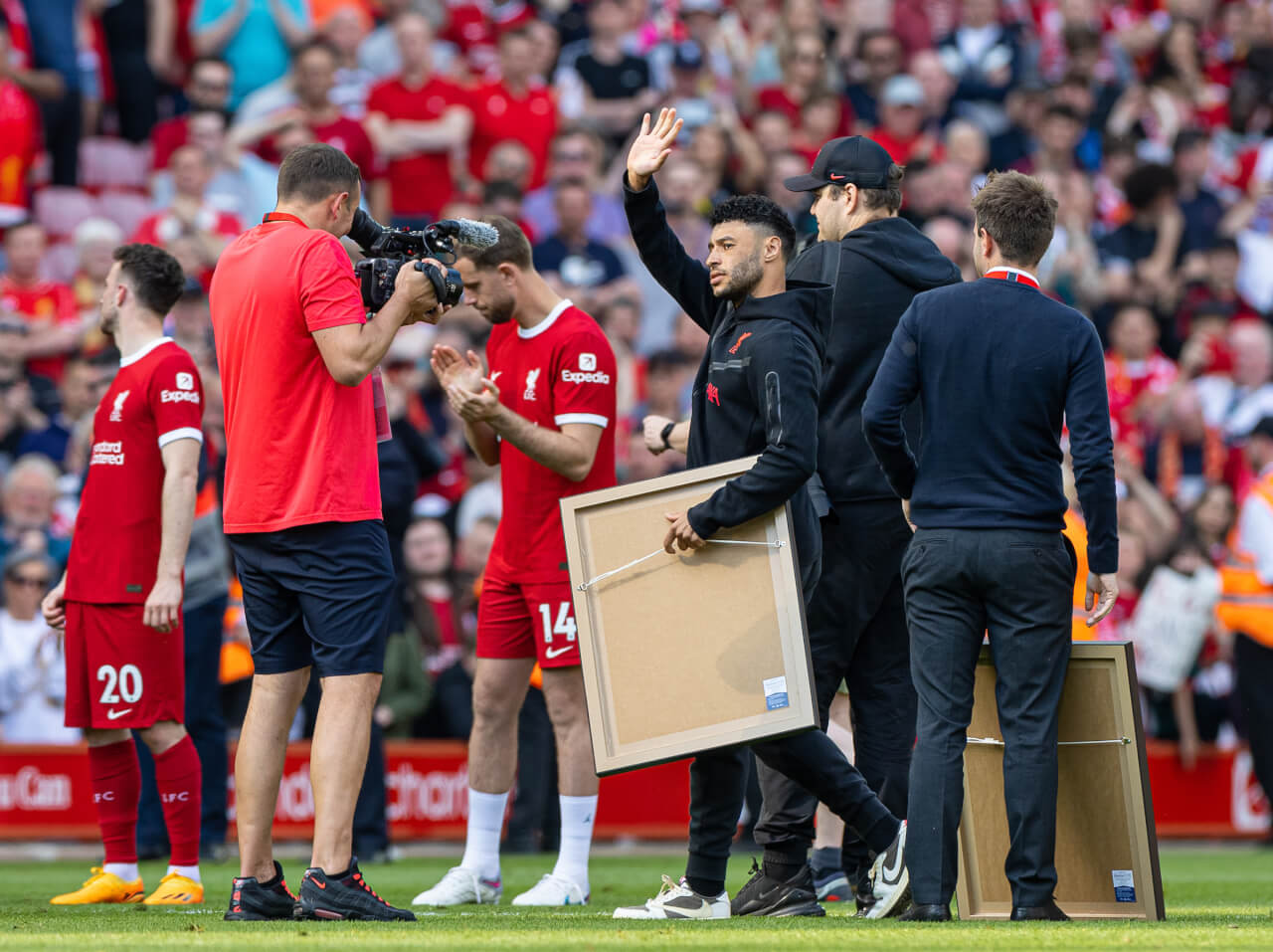 What Next For The Ox?
As his Liverpool career comes to a close, Oxlade-Chamberlain's future remains an enticing story. Though he may not be in his prime, his experience, adaptability, and relentless spirit make him a tantalizing prospect for clubs looking to add depth and experience to their ranks.
The end of his Anfield chapter is not the end of Oxlade-Chamberlain's tale. If anything, it's the start of a new chapter for a player who's consistently proven his ability to adapt, survive, and thrive amidst trials and tribulations. Whatever lies ahead, Oxlade-Chamberlain's legacy at Liverpool is firmly engraved in the club's rich history.
Reflecting on Oxlade-Chamberlain's Liverpool journey provides a poignant reminder of the joys and heartaches that football delivers. His triumphs, his trials, and his tenacity are a testament to the spirit of the beautiful game.
Oxlade-Chamberlain's story so far echoes a footballer's resilience and adaptability – from the optimistic prodigy at Southampton, the adaptable player at Arsenal, to the triumphant, yet trial-ridden, versatile maestro at Liverpool.
As he steps off the Reds' stage for the last time, Liverpool fans will forever cherish the moments of ecstasy that he provided. Whatever the future holds, Oxlade-Chamberlain's story is a reminder that football, at its very core, is about more than just trophies and accolades – it's about the resilience of the human spirit, the fight against odds, and the quest for personal glory, amidst the collective dream.